Ghost of Tsushima: Director's Cut Guide: how to get to Iki Island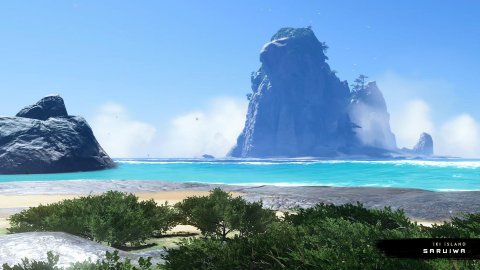 Ghost of Tsushima
With the arrival of
Ghost of Tsushima
: Director's Cut
for PS5 and
PS4
, the title Sucker Punch has been enriched with new content and a brand new location, the Island of Iki. This is a very important place for Jin and will be the backdrop for a really interesting story arc, full of new challenges, enemies and of course rewards. To gain access to the island, however, you will have to meet special requirements and
pay attention to
some important details.
In this Ghost of Tsushima guide we will explain in detail how to access the Iki Island expansion and how get ready for this new adventure.
How to access Iki Island
Ghost of Tsushima, here is Iki Island in all its glory To gain access to Iki Island of Ghost of Tsushima you must have reached at least Act II of the main story and, consequently, the Toyotama region. Basically, if you have already completed the game in the past you will have guaranteed access.
If you have played Ghost of Tsushima on PS4 and have now switched to PS5 you will be able to use the old saves. In fact, the game allows you to import data from the main menu. To do this, of course, you will need to have the PS4 version save files in your PS5's storage memory. The quickest and most practical method is to import them using the
PlayStation
Plus cloud. For all the details, we refer you to our dedicated news on how to transfer saves from PS4 to PS5.
If, on the other hand, this is the first time you are playing Ghost of Tsushima, as mentioned above, access to the Island will be available starting from Act 2, but facing the expansion as soon as it is unlocked
may not be
a good idea. Once you arrive on Iki Island, in fact, you
will no longer be
able to leave it for several hours, until you have reached a certain point in the main story of the DLC. Furthermore, it is a particularly difficult adventure if you are not properly equipped, especially when you find yourself facing the insidious Shamans, the new category of enemies that you will encounter on Iki Island. Our advice, therefore, is to face the expansion only after reaching the advanced stages of Ghost of Tsushima, perhaps after obtaining a good armor set.
Once the unlocking requirements are met, access the Diary from the pause menu. Here you will notice a message on the screen informing you that it is now possible to reach Iki Island. At this point you just have to select "Tales of Iki" and "Journey into the Past", thus activating the first mission of the expansion.
Ghost of Tsushima, Jin will have to face fearsome enemies in Iki Island Your task will be to investigate a village located in Drowned Coast, where the inhabitants have apparently lost their wits. Get ready because it won't be long before you have to come to arms and face a group of enemies, in which there will also be a Shaman. This new type of opponents is extremely insidious, as their chant greatly enhances all nearby allies. Already from this fight you can get an idea if you are ready to advance in the expansion or
if it is
better to postpone everything until you have stronger equipment. In the second case, do not worry, the game itself will warn you before the "point of no return", after which you will embark for the island to the south-east of the map and face a new exciting adventure.
What awaits you in the Iki Island of Ghost of Tsushima: Director's Cut? A new story that will delve into Jin's background, an island to be explored, intense fighting, archery challenges and animal sanctuaries, as well as many secrets to discover, such as the easter egg and the armor set dedicated to
God of War
. In short, we are talking about a full-bodied package of unpublished content that is certainly worth facing and that will keep you busy for at least ten hours. If you want to know more, we refer you to our review of Ghost of Tsushima: Director's Cut.
Have you noticed any errors?