PC, September 2021: the best games of the month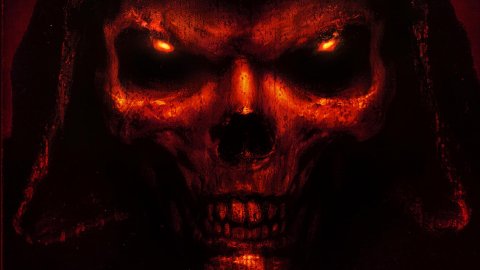 PC, September 2021
There are really many games on which PC users will be able to get their hands
in September 2021
, and in the vast majority of cases these are very thick productions, which promise engaging experiences; like Deathloop, the new title from Arkane Studios.
After yet another postponement, New World is finally preparing for its debut, but this month we will also see the arrival of the narrative adventure
Life is Strange
: True Colors , of the long-awaited remaster Diablo II: Resurrected and the promising action adventure Kena: Bridge of Spirits, finally passing through
Tales of Arise
.
Life is Strange: True Colors
Life is Strange: True Colors, the protagonist Alex Chen Out September 10
The narrative adventure produced by Square Enix presents us with a completely new story, Life is Strange: True Colors, which nevertheless shares some of the basic elements of the franchise . The new protagonist, Alex Chen, returns to her hometown to find out what really happened to her brother, who died in mysterious circumstances, and here she can't help but use her special gift: to resonate with emotions. of people and influence them.
Taking advantage of this ability and making a series of difficult decisions, which will inevitably influence the course of events, we will have to interact with a series of characters, visit places and collect valuable clues that can reveal the the truth about what happened, however intricate or terrifying it may be.
Tales of Arise
Tales of Arise, a combat sequence Out September 10
Tales of Arise is the new episode of the famous jRPG series produced by Bandai Namco, which also lands on next-gen platforms to tell us the stories of two opposing worlds, Dahna and Rena, one dominated by the other , and of a couple of boys, Alphen and Shionne, determined to change a destiny that now seems marked for these planets.
It is therefore a story of courage and rebellion that we are preparing to live in the game, in company of a rich cast of fascinating supporting actors who will accompany us on the inevitable journey of hope, a mission aimed at identifying those responsible for so much disparity and bringing down their powerful empire, finally giving the inhabitants of Dahna freedom.
Deathloop
Deathloop, a silent elimination Out September 14
Deathloop is the new title developed by Arkane Studios, the authors of Dishonored and Prey: a mix of action and shooter in first person in cu i, as a skilled hitman, we will have to try to escape the time loop that keeps us trapped on a mysterious island.
In this place everyone seems to want us dead, especially a professional assassin like us, Julianna , which will not fail to set traps and attack us in moments of weakness. By repeating the same day over and over again, we will have to understand how the loop works and find a way to stop it, but at the same time be able to stay alive. An impossible undertaking?
Kena: Bridge of Spirits
Kena: Bridge of Spirits, the protagonist in the company of the little Rot Out September 21
Set in a magical world, whose energies risk being subjected to a dark and disturbing power, Kena: Bridge of Spirits puts us in the shoes of a brave girl who, thanks to her skills and her powers of Guide, will have to try to free the kingdom from the evil presence and free the trapped spirits.
The game is characterized by a fascinating cartoon style that brings it closer to the works of Disney and Pixar, and the small creatures called Rot represent from this point of view a cute and playful component , which nevertheless proves to be a fundamental support in the context of close fights against creatures that look anything but reassuring.
Diablo II: Resurrected
Diablo II: Resurrected, some of the classes available Outgoing on September 23rd
The awaited remaster of the second, iconic chapter of the
Blizzard
action RPG series, Diablo II: Resurrected projects us after twenty years into the extraordinary atmospheres of the original series, grappling with legendary scenarios such as the Forgotten Tower , Mount Arreat and the Kurast Jungle to face the hordes of evil and get to the confrontation with
the Lord of
Destruction.
An enterprise that is anything but simple, which we can complete by choosing our fighter among different classes, each with unique characteristics and abilities, and playing
alone or in
co-op for up to eight participants, thus creating exciting expeditions and spectacular combat based on spells and conventional weapons.
New World
New World, a spectacular battle Out September 28th
After the postponement to the last second of August, we are finally here: Amazon's ambitious project is in full swing arrival: New World will lead us to the lands of Aeternum, trying to involve us with a fascinating story, completely dubbed in Italian, as we move between the three factions fighting for the conquest of the world: the Marauders, the Union and the Pact. Who will we decide to follow in our adventure?
Interesting mix of MMO and survival elements, the game tries to simplify some typical aspects of this genre of productions so that we can concentrate on character growth, for then embark on furious and frenetic PvP battles for the conquest of territories but without disdaining the PvE component for all users who prefer it.
Cookie Clicker, out September 1 Lake, out September 1 Pathfinder: Wrath of the Righteous, out September 2 WRC 10, out September 2 Encased, out September 7 Sonic Colors: Ultimate, out September 7 BloodRayne Betrayal: Fresh Bites, out September 9 Lost in Random, out September 10 NBA 2K22, out September 10 Eastward, out September 16 Aragami 2, out September 17 World War Z: Aftermath, out September 21 Sable, out September 23 Away: The Survival Series, out September 28
In Sound Mind
, out September 28 Astria Ascending, out September 30 Hot Wheels Unleashed, out September 30
Have you noticed any errors?