The 5 best martial arts games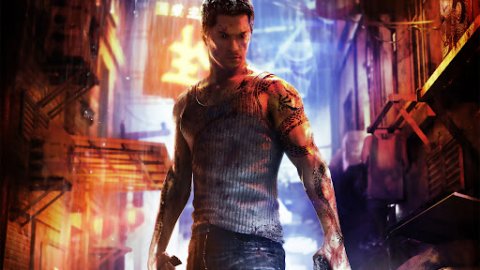 Videogame history has seen a multitude of games inspired by martial arts. From Wrestling to Ju-Jitsu, through MMA and Judo, almost every combat sport has had excellent or bad digital transpositions on the screen. Leaving aside the much more famous fighting games such as Street Fighter, Dead or Alive, Tekken or King of Fighters, more oriented towards fantasy and choreographic excess, we want to analyze here which were the most memorable (and likely) titles ever. to which martial disciplines have been absolute protagonists.
Let's discover and re-discover together which are for us the 5 best martial arts games ever conceived!
5 - Absolver
Absolver is a very special game Let's talk about a game developed by Sloclap, an independent house formed by former
Ubisoft
programmers Paris: Absolver is a single player and multiplayer action game heavily focused on martial arts. One of the most successful in recent years.
The main gameplay is centered on the growth of one's character to become a Kung-Fu master. In the adventure you evolve by acquiring new skills and new moves, until you become stronger and more fearsome. Absolver is one of
the best games
that simulate martial arts in a realistic and close to reality way without the use of sterile theatricality.
Single, co-op multiplayer and competitive modes, the options are many and varied. The exploration is in a free roaming map structured so that the player can freely advance in the adventure and unlock armor, equipment, objects. A peculiarity of Absolver is also that of customizing the set of moves of your character through a deck of cards: this is made up of elements to find, collect and set in order to always have a range of effective solutions.
4 - Shaolin vs Wutang
Shaolin vs Wutang is also the name of an album by Raekwon It is the title of the fifth album released by rapper Raekwon, historical member of the Wu-Tang Clan, but it is also the title of a video game that represents an open and declared love letter to Kung-Fu and to all the films inspired by it released between the 70s and 80s. Its creator, J. Bowman, has programmed a game that clearly incorporates the great classic arcade fighting games, but with the difference of wanting to be at least realistic and totally faithful to martial arts.
In the game we find 27 different fighting styles, both with white weapons and melee, single player and multiplayer, more than twenty levels to discover and a soundtrack that takes different copyright licenses directly from the most famous films on Kung-Fu. What is striking about the (small) production is the (great) attention to the animations and the concatenation of the moves, performed in a totally fluid and extraordinarily stimulating way both to see and to play. A real, great little must for all combat lovers.
3 - Jade Empire
Jade Empire is one of Bioware's lesser known, but also most loved games. pearl of the library of the first
Xbox
is Jade Empire, a wonderful role-playing game all centered on the use of martial arts. Developed by BioWare and distributed by
Microsoft
, it represents one of the best examples of a video game based on Kung-Fu and the whole world around. The combat, in real time, is extremely well structured through the use of moves, combos and chains of special moves, as well as the use of concentration rendered in the game with a slowing of time.
Exactly like the Star Wars: Knight of the Old Republic, there are thousands of lines of multiple choice open dialogue that manage to define the morality of the protagonist, effectively nicknamed "Monk of the Spirit". Overtaking the use of magical arts, your character makes use of pure Kung-Fu through very different styles, to be used according to the situation in which we find ourselves.
2 - Sleeping Dogs
Sleeping Dogs has had more re-editions over the years Originally born as the third installment of the acclaimed Activision series of True Crime, the parent company decided to download the project once development had begun, not considering it up to the competition (remember that Grand Theft Auto 5 came out just the following year).
Square-Enix, intrigued by the game and its potential, took it and concluded the development until its release on the market, in the summer of 2012. Although it is not a real "masterpiece", Sleeping Dogs is fondly remembered by many thanks to its setting steeped in oriental culture (the setting is the extraordinary one of Hong Kong) and the use of martial arts to settle scores on the streets of the city.
It is structured on an open world with driving sessions clearly inspired by Need For Speed ​​and other action titles, moments of exploration and a lot of use of force with the Kung-Fu of the protagonist, Detective Wei Shen.
If you love martial arts and action movies that rely on their use, you can't help but adore Sleeping Dogs, recently released in a remastered edition on PlayStation 4
and Xbox One
.
1 - Shenmue
Shenmue is not just a great martial arts game, but a 360 ° masterpiece. We are certainly trivial, sorry. But in many charts you will always see that "must" of Shenmue, SEGA masterpiece conceived and directed by
the legend of
Yu Suzuki and now released in Dreamcast dying. Subsequently converted on all consoles and PCs (which today also boasts the exclusivity of the last chapter, the third, together with PlayStation 4), Shenmue represents a real love letter towards martial arts.
Originally born along the lines of Virtua Fighter, it was supposed to represent its official role-playing game, it then developed autonomously, becoming something different and "more" than initially imagined. Yu Suzuki loved to define it with a new name, thinking of its genre of belonging which was neither a role-playing game, nor an action game, much less a classic fighting game: F.R.E.E., acronym for Full Reactive Eyes Entertainment. The protagonist Ryo Hazuki enjoyed maximum freedom within the game map, and with an interaction never seen before in a video game.
The fights, of course, took full advantage of Virtua Fighter but were more realistic, staid, without the typical exaggerations of a video game from the arcade. Shenmue is an extraordinary tribute to martial arts and oriental culture that you absolutely must try, albeit a few years late.
Out of the charts - Sifu
Sifu will be able to earn a position in this Top5? Although Absolver was an innovative and certainly intriguing project, the French developer Sloclap himself seemed to want to come up with something deeper and more refined. With the experience gained in the field of martial arts (remember the same programmers also took part in the making of Watch Dogs), a few years later we saw the announcement of the excellent Sifu, an all-martial arts action game coming to PlayStation 4 and the new PlayStation 5, as well as PC via the
Epic Games Store
on February 22, 2022.
And it is
immediately among our favorites and most wanted. The galleries and videos showing the game leave us excited about the respect for the "real" Kung-Fu that the developer has placed in the moves, motions and animations of the characters. A real martial arts simulator.
Have you noticed any errors?