Xbox Series X | S and Xbox One, September 2021: the best games of the month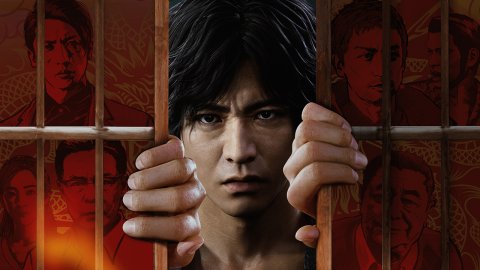 Xbox Series X | S and Xbox One, September 2021
Autumn is approaching and with it some of the most anticipated exclusives of the year, but in the middle there is a September 2021 of great substance, in which owners
of Xbox Series X
|
S and Xbox One
can have fun with titles like Lost Judgment, the new chapter of the engaging spin-off series by
SEGA
.
Then there are the extraordinary atmospheres of the remaster Diablo II: Resurrected, a real blast from the past, or the quieter, but no less fascinating ones of the narrative adventure
Life is Strange
: True Colors. The list of the most important releases closes the jRPG
Tales of Arise
and Chernobylite.
Life is Strange: True Colors
Life is Strange: True Colors, the protagonist Alex Chen Out on Xbox Series X | S and Xbox One on September 10th
The narrative adventure produced by Square Enix presents us with a completely new story, Life is Strange: True Colors, which nevertheless shares some of the basic elements of the franchise. The new protagonist, Alex Chen, returns to her hometown to find out what really happened to her brother, who died in mysterious circumstances and here she can't help but use her special gift: to resonate with the emotions of the people and influence them.
Taking advantage of this skill and making a series of difficult decisions, which will inevitably influence the course of events, we will have to interact with a series of characters, visit places and collect valuable clues that can reveal the truth about what happened, however intricate or terrifying it may be.
Tales of Arise
Tales of Arise, a fighting sequence Coming out to Xbox Series X | S and Xbox One on September 10
Tales of Arise is the new episode of the famous jRPG series produced by Bandai Namco, which also lands on next-gen platforms to tell us the stories of two opposing worlds, Dahna and Rena, one dominated by the other , and of a couple of boys, Alphen and Shionne, determined to change a destiny that now seems to be marked for these planets.
It is therefore a story of courage and rebellion that we are preparing to live in the game, in company of a rich cast of fascinating supporting actors who will accompany us on the inevitable journey of hope, a mission aimed at identifying those responsible for so much disparity and bringing down their powerful empire, finally giving the inhabitants of Dahna freedom.
Diablo II: Resurrected
Diablo II: Resurrected, some of the classes available Out on Xbox Series X | S and Xbox One on September 23rd
The awaiting remaster of the second, iconic chapter from the Blizzar action RPG series d, Diablo II: Resurrected throws us after twenty years into the extraordinary atmospheres of the original series, grappling with legendary scenarios such as the Forgotten Tower, Mount Arreat and the Kurast Jungle to face the hordes of evil and get to the confrontation with the Lord of Destruction.
An enterprise that is anything but simple, which we can carry out by choosing our fighter among different classes, each with its own characteristics and skills, and playing
alone or in
a cooperative for a maximum of eight participants, resulting in exciting expeditions and spectacular combat based on spell bases and conventional weapons.
Lost Judgment
Lost Judgment, Takayuki Yagami prepares to fight Coming out on Xbox Series X | S and Xbox One on September 24th
The spin-off of Yakuza returns with a new chapter, Lost Judgment, in which we find the private investigator Takayuki Yagami, engaged in a difficult case that brings him will have to move from his office in Kamurocho, Tokyo, and reach Isezaki-Ijincho, the district of Yokohama where the recent Yakuza: Like a Dragon is also set.
It seems that some teachers and students of a high school are somehow involved in the death of a boy and Takayuki will have to shed light on what happened, possibly also resorting to hard ways and exploiting a new fighting style, that of the Snake, to get the better of new and crafty opponents.
Chernobylite
Chernobylite, an explosive situation. Released on Xbox One on September 28th
The survival horror developed by The Farm 51 comes out in July from the long term in Early Access to finally debut its final version, substantially improved thanks to the contribution of users. Chernobylite puts us in the shoes of Igor, a physicist who worked in the Chernobyl nuclear power plant and who one day returns to that abandoned place to find his missing wife.
It's a mysterious story full of science fiction references, that which is told by the game. The protagonist has in fact a device that allows him to travel in space-time once fed with the substance generated during the explosion of the reactor,
and it is
precisely this ability that opens the doors to a different and disturbing world.
Other games out September 2021
Lake, out September 1 WRC 10, out September 2 Encased, out September 7 Sonic Colors: Ultimate, out September 7 BloodRayne Betrayal: Fresh Bites, out September 9 Lost in Random, out September 10 NBA 2K22, out September 10 Port Royale 4, out September 10 Aragami 2, out September 17 World War Z: Aftermath, out September 21 Sable, out September 23 Ghostrunner, out September 28
In Sound Mind
, out September 28 Astria Ascending, out September 30 Hot Wheels Unleashed, out September 30 September The Gunk, out in September
Have you noticed any errors?