Super Cashback: transaction ranking, February 8th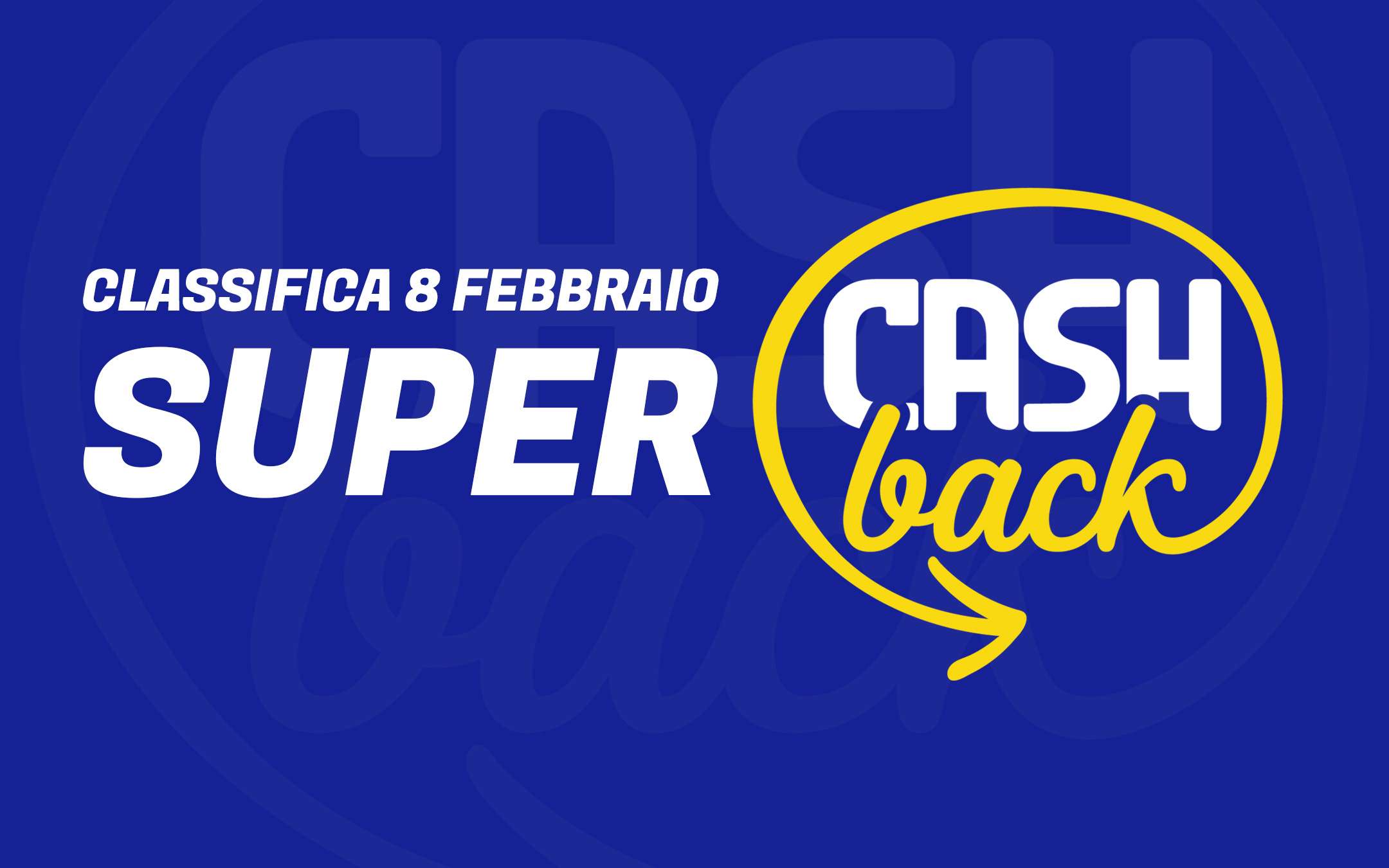 How many transactions
will
it take to
collect the € 1,500 Super Cashback? As is now well known, the extra bonus provided by
the State Cashback
initiative will be awarded
to those who
at the end of June rank in the top 100,000 positions in the ranking by number of valid payments made. The calculation takes into account the expenses made in stores with one of the supported payment methods: from credit cards to debit cards, from ATMs to compatible mobile applications.
Super Cashback: how many transactions do you need?
As of today, Monday 8 February, 60 payments are required to temporarily place at position 100,000. In other words, 1.54 transactions per day or 10.77 per week. There is an increase compared to the average observed in the last period: 1.32 on January 25, 1.38 on January 28 and 1.51 on February 4.
As always it is remember that this is an indicative calculation as it can take several days before the expenses are counted correctly and definitively. PagoPA has also repeatedly stressed this, which has the task of managing the IO application, a digital tool that, together with those of the affiliated issuers, allows you to keep your membership in the State Cashback under control.
The 1,500 euros of the Super Cashback for the period January-June 20
21 will be
paid by the end of August, to the IBAN indicated by the citizens, together with the 10% reimbursement of the expenses made (up to a maximum of 150 euros ). Data in hand we have formulated a forecast regarding the number of transactions needed to obtain it: based on the current trend by the end of June it will be necessary to have carried out 278.
In recent weeks we have also compiled a list of 10 proposals to be taken into consideration to improve the initiative by intervening on those that have so far been identified as the weak points: one above all the management of close transactions which, as we have been able to document, has already shown the side to abuses and behaviors that although not explicitly prohibited, they can be interpreted as unfair towards other participants.