PS5 and backwards compatibility: what is Sony's strategy?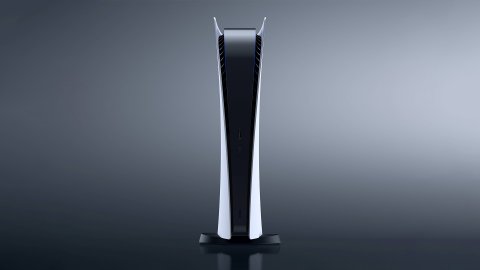 Is it possible that
Sony
is voluntarily avoiding giving its
PS5
players "enhanced" versions of the exclusive PS4 video games? This is a question that has continued to hover in the air since the release of the next generation PlayStation console. Backwards compatibility was, after all, a somewhat uncomfortable topic for Sony from the very first moment (we started talking about a hundred games, then almost all of them, only at the end did a real list of incompatible titles arrive) and still not. it is clear what the strategy of the Tokyo company on next-gen upgrades is.
On the other hand, however, we have Microsoft which, in a somewhat anticlimactic way, has proposed an "integrated" system for power up almost any older generation game without even developer intervention. Obviously, there were some reworkings to make more effective use of the additional power of the
Xbox Series X
, as in the case of Gears 5. Regardless of the results and methods, the Redmond line is very clear: smart delivery, broadest possible backward compatibility, sensitive, though not revolutionary, graphical advantages across multiple games. Nothing more, nothing less. In the case of PS5, instead?
While it is true that the acclaimed SSD decreases load times and that the frame rate rises or at least stabilizes (as long as it is not locked, like in Bloodborne ...), the backward compatibility of PS5 has never given the impression of being the flagship of the Japanese gaming machine. In all honesty, we were never surprised that Microsoft had an advantage in this regard, considering it has been working on it since Xbox One. However, it was reasonable to expect Sony to focus as much as possible on its catalog to show off all the advantages of owning a PS5, especially considering that in 2020 two games of the highest level were released such as
The Last of Us
Part 2 and Ghost of Tsushima.
What Did Sony Really Do? How has PS5 backward compatibility been used?
PS5 and (de) enhanced backward compatibility
Sony has opted, for the time being at least, for two types of approaches: minor patches that stabilize resolution and frame rate (Ghost of Tsushima, God of War and Days Gone are an example), or offered a real remastered for a fee (we are clearly talking about Marvel's Spider-Man).
Valid choices and both understandable , probably also think about costs and potential profits (as always, video games are a commercial product before being art). What is surprising is the inconsistency. Why is a Days Gone updated, while Horizon Zero Dawn, which the team is working on in the PC version, hasn't been upgraded? Why are we not certain about the "destiny" of the most important PS4 titles two months after launch?
Let's be clear, we don't expect all exclusive games, especially older ones, to be reworked to make a handful of games happy. fan. What's odd, though, is that top-notch works like The Last of Us Part 2, but even the "old" Horizon Zero Dawn didn't get some kind of favor. Most importantly, why have there not even been any announcements about it? Promising the arrival of next-gen updates would certainly not be bad publicity in anticipation of the launch.
Sony's possible strategies
Simplifying the discussion, in our opinion the possible strategies of Sony regarding the backward compatibility of PS5 are two.
First of all, the Tokyo-based company has done the math and has decided that it is not convenient either economically or for pure advertising to propose massive upgrades for certain games . Why make real technical updates, which go beyond the trivial improvement of resolution and frame rate, when the PS4 exclusives are already great as they are? Certain titles have simply been "left" to themselves.
There is also a second chance. Sony actually has something in the works, something more than just a patch that unlocks the frame rate and resolution. At least for those three or four major games, each in-house team is working on an upgrade that introduces better quality textures, additional visual effects, or a partially ray-traced lighting system (just to name a few).
These are not small works, but they would allow to "bring" a good slice of the catalog to PS5 and give new players a big reason to move to the next-gen. These are processes that take time and resources, but we are convinced that it would only be good for PlayStation.
As mentioned above, however, why not announce it clearly at launch? Why leave the fans in doubt? The most credible option is that Sony wants to make next-gen versions (of a few and selected PS4 games, we repeat) to be sold for a fee, similar to what they did with Marvel's Spider-Man. In this case, the announcements should be managed with the right timing, title by title, perhaps to take advantage of an exit close to potential followers or in any case by postponing the reveal so as not to annoy the public, who certainly would not like the idea of having to repurchase every exclusive to enjoy the next-gen advantages (remember the reaction to the case of Marvel's Spider-Man Remastered).
The answer, therefore, is that the backwards compatibility and related patches may have been "deliberately weakened" , in anticipation of more massive changes for a fee. On the one hand it means that the user who already owns the games cannot take serious advantage of the new console, on the other hand a new player will have the possibility to enjoy these games in (almost) next-gen format, instead of settling for the version. old-gen.
PS4 games become PS5 games
As mentioned, we don't expect to see next-gen versions of every PS4 exclusive game in action on PS5. So let's start by eliminating some items from the list. Older and "abandoned" IP works like Killzone Shadowfall, inFamous Second Son or titles from external teams like The Order 1886, Bloodborne and Until Dawn (just to give a few examples), aren't relevant enough to receive any kind of modernization (yes , it hurts to write these words about Bloodborne).
Which games could undergo a restoration? Candidates are most likely those titles not included in the PS Plus Collection. Recent rumors also seem to confirm this idea. Ghost of Tsushima and The Last of Us Part II, in fact, should receive a PS5 version, according to rumors.
Both are excellent candidates both because they came out in the second half of 2020, or in a moment during which the respective teams already had access to the PS5 dev kits, both because they both have / will have a multiplayer mode. It is not clear for now how successful Ghost of Tsushima Legends has been, but if the developers intend to make it evolve over the long term, a PS5 version of the game seems a must. Also, imagine the island of Tsushima with a ray traced lighting system.
The Last of Us Part II, on the other hand, will see the arrival of an independent multiplayer game. However, it is not impossible to imagine that Sony decides to also include a PS5 version of the single player game. They could also cleverly sell Factions Part II (newly invented name) for € 79.99 and claim the single player campaign is "free". Or similarly to Marvel's Spider-Man Miles Morales could propose two versions, one with only the multiplayer and one with both modes at a higher price.
Horizon Zero Dawn is another strong candidate, both because it is not included in the PS Plus Collection, and because the sequel is coming this year. The new graphic features created for Forbidden West could be included in a remaster of the first chapter, as well as in the PC version. However, we do not believe that improvements can be expected for Gran Turismo: the new episode will completely replace the previous ones, as is typical of the genre.
Works like Days Gone and Uncharted 4 / Uncharted The Lost Legacy, however, do not for now they have followed on the horizon and are already "old": they are therefore in a sort of limbo right now. In the case of the adventures of Nathan Drake, we also point out that the Cagnaccis are busy on something else for the moment. Perhaps the much-talked-about new San Diego-based SIE team will warm up with a PS5 port of the last two Uncharted? It wouldn't be the worst way to introduce yourself to the world, that's for sure. To close, let's not forget about Dreams. A release on PC and PS5 would certainly serve to give new life to a title that seems to be struggling.
So there are more questions than answers, but it is above all a consequence of the silence of Sony PlayStation. Even taking into account delays caused by COVID-19, over the next few months the Tokyo company will inevitably have to give us an idea of ​​what it wants to do with its PS4 titles. If the blackout continues, we should assume that he prefers not to invest resources in PS5 upgrades, of any kind. However, it would be a great waste. What do you think instead? Would you like some "enhanced backward compatibility" within the PlayStation catalog, or is the past just to forget?