Nintendo Switch: 10 gems from the eShop to (re) discover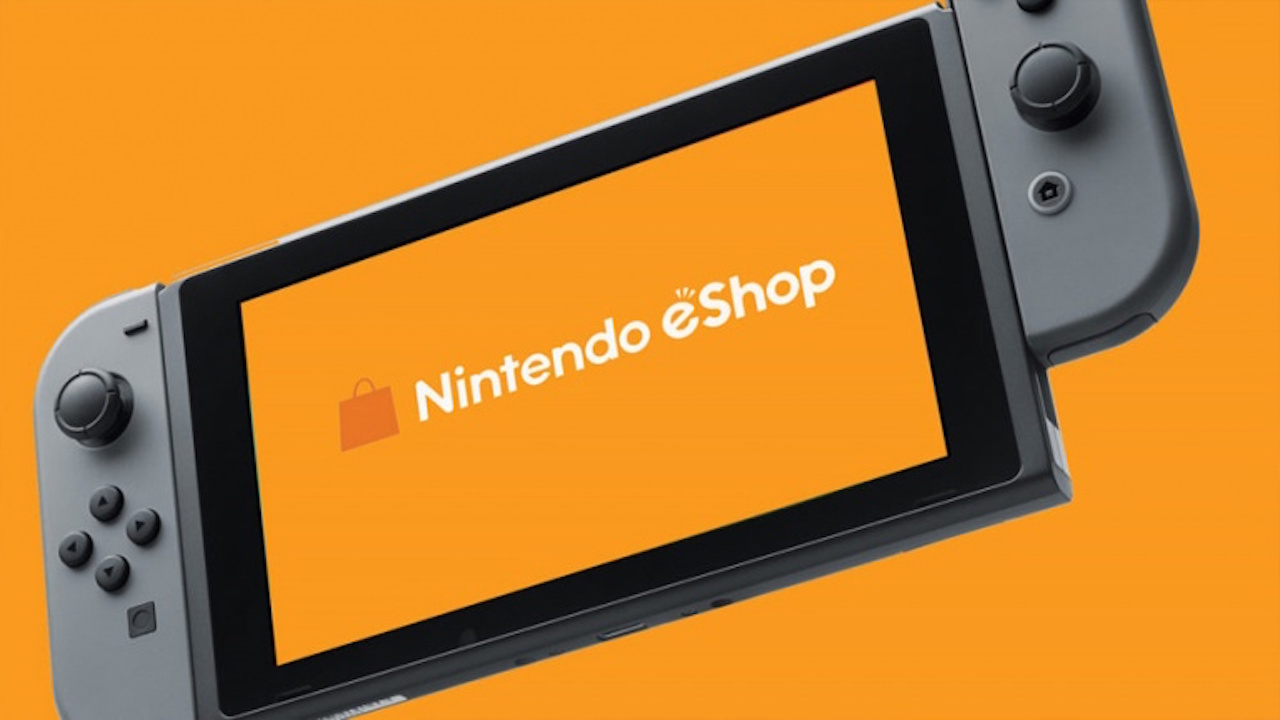 With its dozens of daily releases, it has become almost as complicated to find one's way on the
Nintendo
Switch eShop as it has on Steam. To help you find the little nuggets that reside among the thousands of titles in the store, we offer a non-exhaustive and subjective list of ten nuggets available on the eShop!
Ape Out
Ape Out starts from a very simple premise: you play as a gorilla who tries to escape from a prison by eliminating all the guards he finds in his way. With simple colors as unique textures, its top view and its frenzied jazz soundtrack, the game is distinguished by a particular artistic direction that is both simple and colorful. To clear your way, you can propel your enemies against walls but also grab them to use as a human shield or to use their firearms through environments randomly generated in each game.
You will like also:
Read the Ape Out test Buy Ape Out for € 14.99 on the eShop
Azure Striker Gunvolt: Striker Pack
Compilation of titles of the same name initially released on 3DS , Azure Striker Gunvolt: Striker Pack offers two Megaman-like developed by masters of the genre: the studio Inti Creates, known for being the origin of Mega Man Zero and Mega Man ZX, in collaboration with Keiji Inafune, renowned for his work on the main Mega Man series. As with the Capcom saga, the levels can be done in any order and end with boss encounters which are the great highlight of these games. In addition to beautiful pixel art, both titles also feature original game mechanics that consist of shooting enemies in order to mark them and then inflict damage on them using arcs of electricity generated by your character.
You will also like:
Buy Azure Striker Gunvolt: Striker Pack at € 34.99 on the eShop
Blaster Master Zero
Another title from Inti Creates on Nintendo Switch, Blaster Master Zero offers an experience reminiscent of NES games since based on Blaster Master, released in 1988 on Nintendo's first home console. Indeed, the title alternates between two very distinct phases: the first takes place in sidescroller and places you at the controls of a tank to find the entry of dungeons. Once inside these, the game goes to top view and makes you control Jason Frudnick, armed with his blaster. You will then have to defeat bosses to acquire new objects, new abilities, secondary weapons or even improvements for your tank in order to progress. In addition, if you like the experience, know that a second episode has also been released and available at the same price on the eShop.
You may also like:
Buy Blaster Master Zero at € 9.99 on the eShop Buy Blaster Master Zero 2 for € 9.99 on the eShop
Creature in the Well
Mixing dungeon exploration, hack'n'slash and pinball elements , Creature in the Well offers a one-of-a-kind experience. As the last engineer robot still activated, BOT-C
will have to
regain control of an old complex within a mountain in order to free the town of Mirage from the sandstorm that threatens it. To do this, you will need to charge energy orbs and then ricochet them against the machines in order to reactivate them. Thus, the energy accumulated by your rebounds will be used to improve your character and to unlock new areas. However, you will have to regularly face the creature that occupies the premises, especially through the eight dungeons that make up the game and which each offer their own gameplay mechanics.
You will also like:
Read the test of Creature in the Well Buy Creature in the Well for € 14.99 on the eShop
Dragon Marked For Death
Action A side-scrolling 2D RPG, Dragon: Marked for Death offers an experience playable solo or up to four players locally or online. With its colorful artistic direction, the title makes you embody the survivors of the Dragonblood clan who seek to obtain enough power in order to take revenge on the Kingdom of Medius. Thanks to the sealed pact with the Astral Dragon, you will
be able to
use your powers to complete quests and establish your reputation which will have a direct impact on the end of the game. Like any RPG, you will be able to level up and distribute points in order to to shape your character according to your style of play. Finally, note that the game is available in two versions, Frontline Fighters and Advanced Attackers, each allowing to play two different characters (the Empress and the Warrior for the first, the Shinobi and the Sorceress for the second).
You might also like:
Buy Dragon Marked for Death: Frontline Fighters at € 14.99 on the eShop Buy Dragon Marked for Death: Advanced Attackers at 14 , 99 € on the eShop
FAST RMX
Available from the launch of the Switch in 2017, Fast RMX offers an experience halfway between WipEout and F-Zero. With the shape of the first and gameplay reminiscences of the second, the title of Shin'en offers ultra-fast and exhilarating futuristic races, whether solo or multiplayer up to 4 in split screen or 8 locally. If the title does not manage to match its two references and it may lack game modes, it is nonetheless an experience with effective gameplay and fluid rendering thanks to a constant framerate of 60 frames per second (in TV or portable mode, solo or multi).
You may also like:
Read the FAST RMX test Buy FAST RMX for € 19.99 on the eShop
Golf Story
Whether you like golf or not, Golf Story has something to interest you since it is above all a pixel-art adventure game with particular emphasis on its serious history, such as its name indicates it, but which remains sprinkled with many touches of humor. By placing you in the shoes of a young man who decides to give up everything to realize his dream of becoming a professional golf player, the title has the originality of proposing many problems which are all resolved thanks to a passion for golf. To accompany its narrative, the title of Sidebar Games does not forget to offer an interesting gameplay that makes the concept even more effective and will make you want to explore the eight unique environments that make it up.
You You will also like:
Read the Golf Story test Buy Golf Story for € 14.99 on the
eShop Published by Annapurna Interactive used to original independent productions, I Am Dead is a cross between a puzzle game and an adventure game that puts you in the shoes of Morris Lupton, the curator of the Shelmerston Island Museum, who recently passed away. After having found the ghost of his dog Sparky, the latter will realize that a volcano risks erupting and destroying his beloved island. To prevent this disaster, Morris accompanied Sparky will explore the island and dive into the memory of the curious inhabitants of the island thanks to a power that allows him to look inside objects and people to reveal their contents and their memories. . The opportunity for the player to participate in hidden object game sequences to communicate with other ghosts, all through environments with simple and colorful artistic direction.
You may also like:
Buy I Am Dead for € 16.99 on the eShop
Snipperclips
Also available from the Switch launch in 2017, Snipperclips - the two go hand in hand! is a co-op puzzle game in which you play as two pieces of paper, Snip and Clip. To solve the many puzzles that await you, you will have to cut out some parts of your partner by superimposing yourself on him in order to obtain the ideal shape to face the problem that is facing you. Designed above all to be played in pairs, the title can also be played alone and offers a team mode of 2 to 4 players to tackle more difficult puzzles or even to compete in team fights.
You will also like:
Read the Snipperclips review Buy Snipperclips for € 19.99 on the eShop
The Friends of Ringo Ishikawa
Created by independent Russian developer Yeo, The Friends of Ringo Ishikawa is a melancholy game mixing open-world and beat'em'all in side-scrolling in a pixel-art rendering. As he enters his final year of high school, Ringo Ishikawa is the leader of a delinquent gang who doesn't know what he
wants to do
with his life. Like a Persona, the title lets you run your high school day however you want. It's up to you to choose whether you prefer to go to class, hang out with your friends, even face rival gangs to increase your level and that of your members, or work to make money. With its aesthetic inspired by the works of yakuza, The Friends of Ringo Ishikawa is a story of gangs, friendships, but above all, on the passage to adulthood.
You may also like:
Buy The Friends of Ringo Ishikawa for € 14.99 on the eShop Obviously, this is a non-exhaustive and purely subjective list of titles interesting available on the eShop, but if you think that other games also deserve to be highlighted, do not hesitate to indicate it in the comments. Who knows, this could lead to a future article!