Mortal Kombat in Movies and TV: Far From Flawless Victory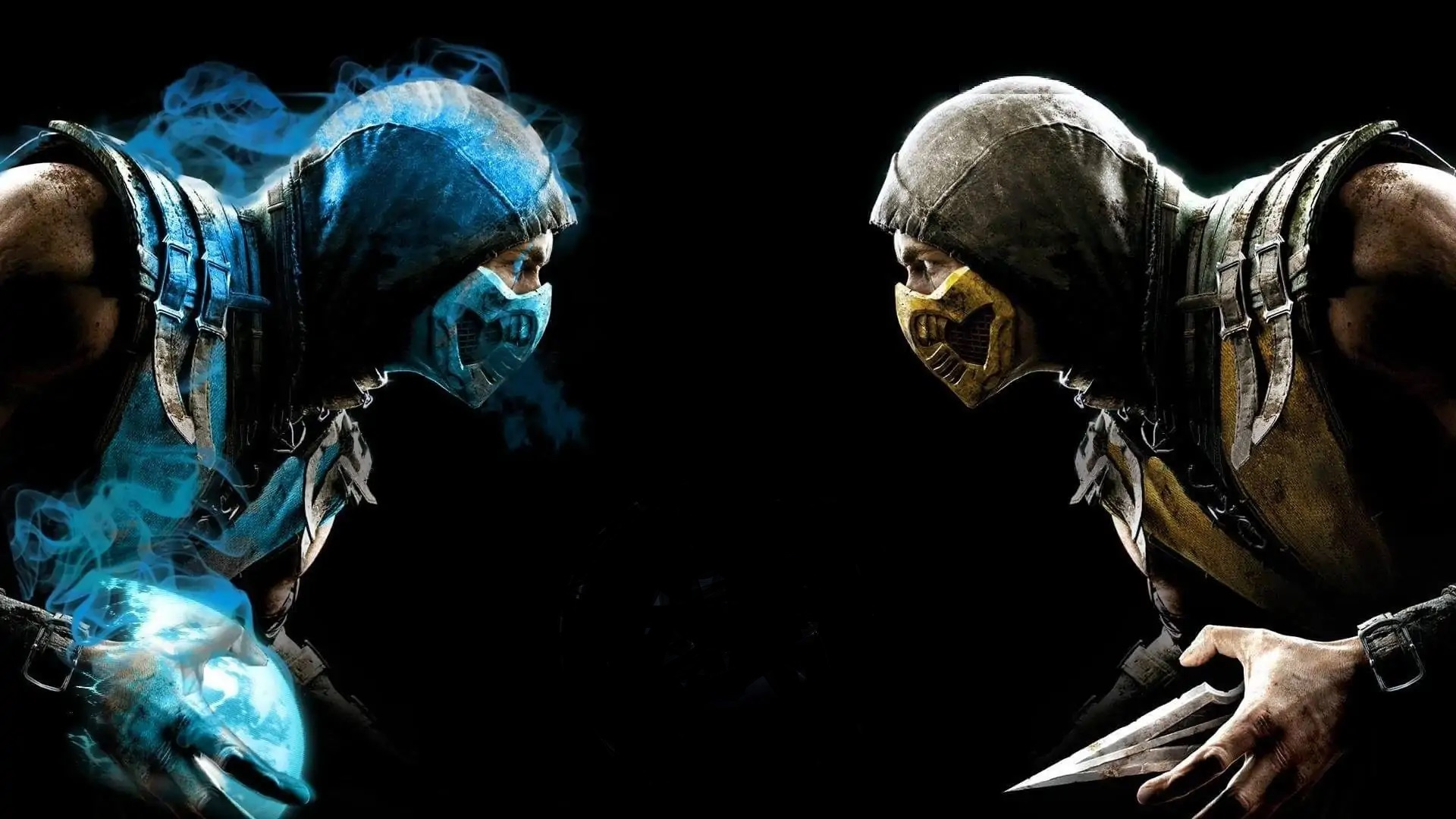 Mortal Kombat in Movies and TV
While the first Mortal Kombat game hit arcades in 1992, Hollywood didn't take long to get hold of the license. It was in 1995 that the first adaptation by Paul W.S. Anderson, future director of four Resident Evil feature films, was released. Several more will follow, whether on the big or small screen, through various live and animated series. The next film having recently unveiled its first trailer, we took the opportunity to review what the license has had the best (and worst), in the cinema, on television or even on the Web.
Mortal Kombat makes its cinema
Paul WS Anderson's film takes up the codified scheme of the game by pitting the Forces of Good and Evil against each other through a tournament, the aptly named Mortal Kombat. First of all, it is good to remember that we are talking here about the adaptation of the very first game which did not benefit from a scenario as dense as those of the current opus. Logical therefore, especially for the time, that the film is the reflection of the title of Ed Boon and John Tobias, which focused from the start on its kombattants and its aspect gore rather than on its history. In this regard, although Mortal Kombat is redacted from too much violence, it will benefit from a PG-13 rating (film not recommended for children under 13 with strongly recommended parental support). Note that in 1994, the adaptation of Street Fighter had received the same classification. It is also interesting to specify that Jean-Claude Van Damme (star of Steven E. de Souza's film) will be approached for the role of Johnny Cage in the same way as Brandon Lee (who died in 1993 on the set of The Crow ), Johnny Depp as well as Tom Cruise. Let us also quote Cameron Diaz and Sharon Stone or even Dina Meyer approached to play
Sony
a Blade, role which will return finally to the actress Bridgette Wilson-Sampras.
Trailer of the first film Mortal Kombat (1995)
Loading the video Beyond these adventures of casting, to which our national Christophe Lambert will be added (and his inseparable laughter) in the role of Raiden, the film is rather respectful of the basic material. Incorporating most of the emblematic characters (Liu Kang, Shang Tsung, Kitana or even an impressive Goro in animatronics), the feature film does not hide its initial ambitions by punctuating its story with a multitude of fights, against a background of an original soundtrack. techno (since become cult), bringing together the great figures of the original game, with the remarkable appearances of Sub-Zero and Scorpion as a highlight, through choreographies mixing martial arts and special effects rather convincing for the time . Without shouting at the masterpiece, this first Mortal Kombat turns out to be a treat, a little guilty, today dated, but effectively packed by Anderson who will sign in 1997 one of his best films, Event Horizon. Raising 122 million dollars in the world, the film will generate a sequel which will not take long to arrive.
Two years later, then, Mortal Kombat: Final Destruction (Annihilation in original version) is released on the screens. Where the first film took its subject relatively seriously while injecting it with a good dose of humor, everything in Final Destruction borders on amateurism. Between the boasting of most of the actors, some of whom have been awkwardly replaced (Lambert will cede his role to a completely lost James Remar), the abominable sfx, a 3D to cry or some terribly poorly edited action scenes, difficult to appreciate the result even taking it to the twelfth degree. It is also good to specify that at the time, if Christophe Lambert had officially refused the role because he was busy with Beowulf, he will admit later that his refusal was mainly linked to the fact that he did not have everything. just didn't like the original script. For his part, Paul W.S Anderson, scalded by more than a year of discussions with the producers of the first film to impose certain artistic choices, will prefer to decline the realization of this sequel. Great good has taken to the two men, because although Final Destruction is in the right line of his predecessor in terms of scenario, he will see too big without having the means of his ambitions. The result is a very stingy invasion of Earth by Shao Kahn, with a disjointed rhythm and crippled by relatively mediocre fights which will still allow Ray Park to obtain the role of Darth Maul in Star Wars: Episode I: The Phantom Menace. Note also that there was Tony Jaa (Ong-Bak, Fast and Furious 7 ...) as stuntman and understudy of Robin Shou (Liu Kang). If we will note the appearance of new characters (Jax, Cyrax, Smoke, Motaro, Sindel, Baraka or even Sheeva), these do not bring much to the whole except a significant increase in the name. dropping. A second feature film as useless as it is lamentable which will be completely collected at the global box office with receipts painfully reaching 51 million dollars, this immediately canceling the production of a sequel initially planned.
So that the series will continue to a certain extent via television, YouTube and animation, it will therefore have waited 24 years to return to the big screen via a soberly titled Mortal Kombat reboot, directed by Simon McQuoid (several commercials for
Playstation
,
Call of Duty
, Nissan, Netflix and of which this is the first feature film) and produced by James Wan (Saw, The Conjuring, Aquaman). An expectation that we hope to be justified through a darker, more gory, more controlled film which, why not, would manage to combine martial prowess and characters with more depth. This is what we will be able to check next April.
Mortal Kombat (2021) reboot trailer
Loading video
The law of series
Although With Mortal Kombat's film career short, the series will have a little more visibility on the small screen. However, here too, the quality is not necessarily there even if one can clearly dissociate the productions conceived for television and those for the Web.
Released at the end of the year 1996 ( before the arrival of Final Destruction), the animated series Mortal Kombat: Guardians of the Kingdom consists of 13 episodes of 25 minutes and looks back on the clash between the warriors led by Raiden and the champions of Emperor Shao Kahn. Produced by Film Roman Productions (Mask), this series is quite far from the original spirit because it was designed from the start for a very young audience. The animation is laborious, the character design missed, and we find this typical structure of several action series of the time synonymous with a lambda start, clashes against hordes of opponents led by one of the right arms by Shao Kahn who will of course have to do battle with one of our heroes. The series being redacted from any form of violence, the whole offers little interest to the fans despite the fifteen characters from the game. For the anecdote, let us mention that if the English dub took advantage of a few well-known names (Clancy "The Kurgan" Brown, Ron "Hellboy" Perlman, Luke "Beverly Hills 90210" Perry as Sub-Zero!), Its French equivalent will look pale with some people dubbing up to eight characters different.
In 1998, a new series was born but this time in Live format. Mortal Kombat Conquest takes roughly the same story as that of the Guardians of the Kingdom (and incidentally the first games) and this for 22 episodes of 45 minutes. Unfortunately, here too it is a huge disappointment. The lack of resources is felt at all levels and the actors do not really seem to know what they are doing there. Despite the presence of Daniel Bernhardt (Bloodsport 2 & 3), the fights remain soft and poorly choreographed and
you have to
hang on to overcome the set which will stop at the end of its first season although a second was originally planned. It was not until 2011 that a new adaptation of the license arrived, still in the form of a series. However, a lot of water has flowed under the bridges since Conquest and the difference is clearly felt.
The story of the show is interesting in more ways than one since it begins in 2010 when Kevin Tancharoen directs a fan film by the name of Mortal Kombat: Rebirth which he streams for free on YouTube. The idea is clearly to present Warner with a very different approach from previous adaptations by offering a new, darker, more violent, more mature look. Tancharoen gives himself the means to achieve his ambitions as much in his production, very stylish, and taking advantage of a worked photo, as in his casting highlighting Michael "Spawn" Jay White in the role of Jax or even Jeri Ryan (Star Trek : Voyager, Arrow ...) playing Sonya Blade. Despite the short 8-minute format, this note of intent also allows us to integrate a clash between Johnny Cage and Baraka, demonstrating here also a great mastery. The result will succeed in convincing the Warner who will give the green light for the series which will result from it: Mortal Kombat Legacy.
In the right line of Rebirth, Legacy, which arrives in April 2011 on the YouTube channel Machinima, She also militates for a vision of the game benefiting from a more in-depth treatment of the characters, more brutal confrontations and a quality realization. If all is not perfect (several sfx testify to a limited budget, certain services of actors, the short format of the episodes does not always allow to get to the bottom of things ...), the result is not left no less than a thousand miles from what we have had so far. Tancharoen, who directs all the episodes, confirms his intention to anchor everything in a much more realistic universe, this being felt through various episodes focusing on certain characters by expanding their story. We will appreciate the general atmosphere as well as several original ideas such as that of episode 6 seeing Raiden arriving on Earth without powers and locked up in a psychiatric hospital or even episode 7 telling us about Scorpio's past in feudal Japan. The reception towards the series is very positive and while the first episode is viewed 5 million times in a week, the entire Season will total more than 70 million views.
After a premiere salvo of 9 episodes (oscillating between 9 and 12 minutes), a Season 2 was made official in July 2012 and also arrived in September 2013 at Machinima. The wait is long, as evidenced by the 2 million views, in 24 hours, of the first trailer released during the Streamy Awards ceremony in February 2013. Let us add that in March 2013, for the first time, a YouTube channel bought a space television commercial, to broadcast a Season 2 TV commercial on AMC's Talking Dead program. Composed of 10 episodes all available from the start (unlike Season 1 which had opted for the weekly broadcast mode), this season refines its production, its rhythm or even its more brutal choreographies and taking advantage of Fatalities. Despite several points that could still be improved (mainly due to the reduced budget and the format), this new season includes more characters with certain changes of actors. Let us mention for example Casper Van Dien (Starship Troopers) who replaces Matt Mullins in the role of Johnny Cage, Mark Dacascos (Crying Freeman, Le Pacte des Loups, John Wick Parabellum) in that of Kung Lao (role he had refused in the Conquest series) or Cary-Hiroyuki Tagawa who takes over the role of Shang-Tsung (which he already played in the 1995 film) in place of Johnson Phan. As newcomers, Ermac and Liu Kang join the ranks of fighters alongside Kung Lao, Stryker, Kitana, Mileena, Johnny Cage, Scorpion, Sub-Zero or even Raiden, an episode of which looks back on his fight against the Forces of OutWorld.
Mortal Kombat Legacy Season 2 Trailer
Loading video
A canceled Season 3 shrouded in mystery
Casper Van Dien and Mark Dacascos training for Season 3 of Mortal Kombat Legacy In March 2014, Tancharoen announced that a Season 3 was still in play and that he was once again credited as a director, after being approached by Warner and New Line for make a new movie in 2010. In January 2015, stunt coordinator Garrett Warren announced that he was involved in the project, as did Casper Van Dien who featured a Season 3 script page titled Mortal Kombat: Generations as well as photos of him and Mark Dacascos training. On January 19, 2015, Garrett Warren confirmed that filming had started. Yet, strange as it may sound, the season, expected in 2016, will never air. Even today, it is very difficult to have the end of the story, especially as some actor posts have been deleted after the fact on their respective social networks. One can logically wonder if the new film has influenced the future of this season. Not certain, its fate being a priori rather related to Machinima (acquired by Warner Bros. Digital Networks in 2016 and closed in January 2019) and certain risky decisions (notably concerning the accessibility of their videos outside the United States), such as reminds Sergio Pereira of cbr.com. If it seems that Season 3 was well advanced (or even fully filmed), it is now up to Warner to make the decision about its future, taking into account the expectations of the fans, but also and above all the cross media becoming of the license whether in cinema, television or on the Web.
A delightful animated resurrection
Finally, it is in 2020 that a new adaptation of Mortal Kombat arrives , this time in the form of a Direct-to-video animated film. Mortal Kombat Legends: Scorpion's Revenge frees itself from any form of censorship and gives it to their heart's content to the point of scooping the R classification. Centered on the story of Hanzo Hasashi (Scorpion), the film lingers on the "complicated" relationship between the latter and his lifelong enemy, Sub-Zero, through their common past. Built around yet another tournament in which Liu Kang, Sonya Blade, Johnny Cage, Jax, Shang Tsung, Quan Chi, Kano, Kitana, Goro participate, this Warner Bors Animation production will stop at nothing in terms of gore overflows . It must be admitted that if the show is very basic, it nonetheless provides a real satisfaction, especially as the many clashes turn out to be faithful to the styles of the fighters, Fatalities included. While the animation by Korean studio Mir (Young Justice Outsiders, The Death of Superman, Batman: Soul of the Dragon) is somewhat patchy and the strong style of the characters may not appeal to everyone, the overall picture remains very well made and will undoubtedly speak to fans of the license as well as to lovers of muscular animation.
Mortal Kombat Legends Scorpion's Revenge trailer
Loading the video