LG Gram 17 (2020), the key is all in the display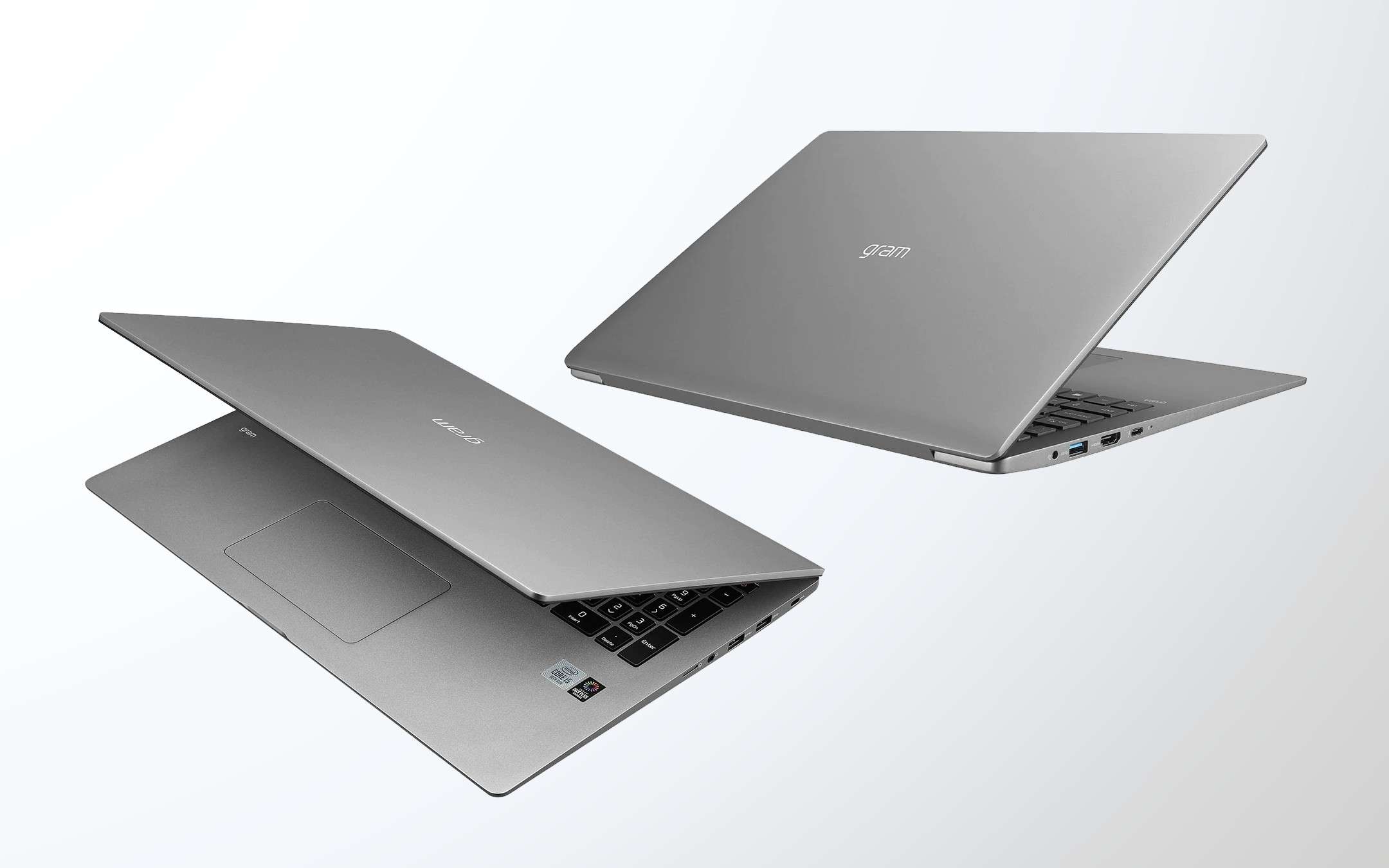 When you choose a 17-inch display for your laptop you are making a precise choice and behind this precise choice all the compromises that you intend to put in place must align. When the display reaches a certain size, in fact, elements such as weight, autonomy, sturdiness, price and much more go under stress. In short:
you have to
choose. So did LG with its Gram line, putting together an LG Gram 2020 that we kept under our fingertips to understand what was the soul of a device so peculiar compared to current market standards.
At the moment when you try this LG Gram the above questions immediately jump to the eye, because both in the "pros" and in the "cons" this is a decidedly anomalous notebook. Courage lies in the choices made, giving life to a peculiar concept that will
be able to
marry well the desires of some by embodying what is a configuration destined to get noticed.
So here is this LG Gram analyzed according to those which are two fundamental guidelines: form and substance, within a perimeter dictated by the price of 1449.99 euros (price destined to drop soon, even significantly on the occasion of the first available discount).
LG Gram 17: shape
It starts from the display, the real protagonist with its 17 inches diagonal. It is a QHD with 16:10 ratio and 2560 × 1600 definition. The screen is inserted in a very thin magnesium alloy body which, when opened, tends to flex slightly, giving a completely deceptive feeling of fragility: magnesium is in fact a guarantee of solidity, but at the same time also of lightness.
Here is the second fundamental ingredient: the characteristics of lightness and resistance of the material used allow you to have an extremely thin device (just 1.74 cm) and extremely light (just 1.35 kg). One thing is certain: just take it in your hand to understand how pleasant all this is for a device that allows you to carry around such a large screen in such a comfortable way. The amplitude also allows the device to be equipped with a good battery pack (80Wh), reaching an average autonomy of 17 hours, completely valid for long work sessions.
Among the choices that LG has done to make the most of the large available surface there is also that of expanding the spaces on the keyboard, bringing you greater distance between the buttons and recreating a layout that develops generously in width. This is not necessarily a plus, however. A few hours were not enough to get used to a reduced and horizontal "Enter" button, for example, an element that is difficult also and above all for the functions to which the display seems to be inspired.
LG Gram 17 keyboard layout ( 2020): the reduced and horizontal conformation of the Enter key is perhaps the biggest problem we encountered
Extremely elegant is the opening hinge: completely hidden, without protrusions, naturally hidden inside the body despite the little space available by virtue of the extreme overall thinness of the device.
LG Gram 17: substance
The model we had available has 8GB of RAM, 512GB of internal SSD storage and new generation Intel Core i5-1035 G7 processor
with Windows 10
Ho myself . The very characteristics of the equipment indicate that under the hood there cannot be a supercar engine, but it would be wrong to ask this LG Gram to do things for which it was not designed: this is not a PC for video editing or gaming. , in short, because these are not the performances that are required of him. Anyone who wants at least the performance from Intel Core i7
will have to
raise the bar on the price, an aspect that will make you turn up your nose if you don't have in mind why you are choosing a Gram. For the rest, however, we have not found any slowdown and everything has flowed in the best way, being able to fully enjoy the breadth of a display that offers great operational qualities.
Imagine yourself example of having to operate on a complex spreadsheet or on operations that require the opening of multiple windows: in these cases no particular performance is required, but having a capable display is the most useful for making jobs flow quickly. Here, this is exactly the "plus" of the LG Gram 17, so we
will not be
going to request tasks outside its natural perimeter.
Two USBs are available on the right side, while on the left there is a further one. USB, an HDMI and then a USB-C. The SD Card reader provides only the micro format: in line with the efforts of lightness, probably limiting
for those who
have previous formats in use. During our tests we did not register overheating of any kind, but moreover, if no particular efforts are required, it is legitimate to expect that there are no particular temperatures. Furthermore, don't ask too much of the audio sector: this is not a notebook designed for entertainment and therefore on the listening front the characteristics are the minimum ones for a productive type of utility.
The surface is very generous available to the touchpad which, as in the case of the keyboard, is proportioned to the available space and therefore finds an important space in order to better manage the movements of the cursor on the display. There is also an extremely small 720p webcam, set in the center of the display, occupying part of the small frame.
LG Gram 17: in conclusion
Who should consider the LG Gram 17 a out of tune concept simply made the wrong choice. This is not a laptop for everyone, so those looking for something else simply have to simply veer elsewhere. In short, for gaming, video editing and entertainment, there is more on the market: LG Gram is here to push productivity. With the Gram line, LG has identified a specific market, to which it intends to give specific and quality answers. It is also a large market, except that too often we let ourselves be attracted more by performances that are never fully exploited or by aesthetic virtuosities that are never really useful than by the pragmatism of a targeted and essential concept.
we wrote this same review on the device itself, placing two windows side by side as an ultrawide screen to fully enjoy the pleasure of fully exploiting the available pixels. Can it make a difference? Yes, in certain contexts it can absolutely make a difference. Especially if browser, Office and small graphic elaborations are your daily bread, even more so if on the move.
LG Gram, in short, has a soul that must be understood in order to be judged, since form and substance give precise indications on what the vocation of a device of this type is. It will only satisfy those who sit within this perimeter, it can only disappoint those who were looking for other uses. It has important strengths alongside small original sins that could probably be done without, or for which we cannot find an easy explanation. But one thing is certain: the market needed a 17-inch LG Gram, to which to entrust productivity tasks of this type and in which to invest not to have more horses under the body, but to have more pixels under the eyes.
A device
that is not
homologated, in short, and this can only be precious to have a truly varied offer and to have real choice.