CES 2021: AMD CEO Lisa Su will present the future of the company in gaming tomorrow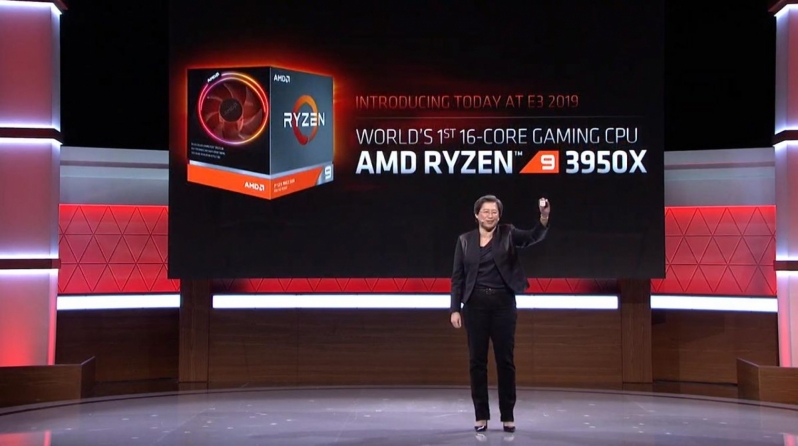 In these hours, CES 2021 is being held, albeit in a virtual way. AMD will also participate in this important event for the 360 ​​° technology industry. The company has been on the line for some years thanks to the renewed competitiveness of Ryzen processors and Radeon GPUs, which have allowed Lisa Su, the company's CEO, to become one of the most influential figures in the industry. The Doctor will present a live stream tomorrow, January 12, 2021 at 5 pm during which she will show
the future of
the company, even in the gaming field.
You can follow the AMD conference at this address, or even better in our company during the TechTonik, our technology column, which becomes a daily strip to better cover all the news of CES 2021.
AMD informs us that during his speech, Dr. Lisa Su will present the innovative vision the company for the future in research, education, work, entertainment and gaming. Furthermore, the CEO
will not be
alone, but she will be joined by some key partners who will share how AMD technology is able to offer users around the world some of the most interesting products, services and experiences. May good old Phil Spencer peep out too?
The conference promises to be very interesting because AMD made the surprise announcement and placed it, moreover, an hour earlier than the Nvidia conference (which we will follow during the TechTonik). The better informed argue that this strategy is motivated by the fact that Lisa Su's company has surprises in store with which to "demolish the competition", many of them related to gaming. In other words, it appears that AMD finally has the software answer ready to technologies such as DLSS and Nvidia's ray tracing.
During the keynote it
will also be
possible to attend product demos and discover some cutting-edge innovations, as well as all the
news coming to
the AMD product portfolio for high performance computing.
The appointment is therefore set for tomorrow 12 January 2021 at 5 pm