Legion Phone Duel, interview with Brian Tang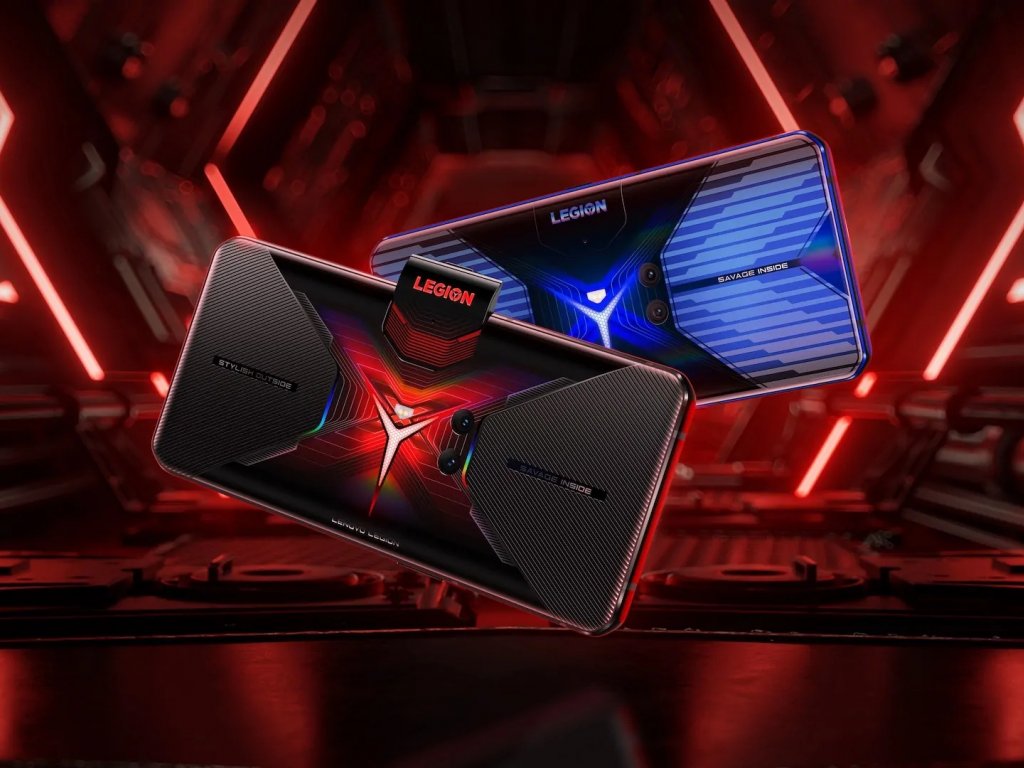 For a few months
Lenovo
has (re) entered the smartphone market with the Legion Phone Duel, a product specifically designed for the market of video game enthusiasts, created to satisfy a growing slice of the market, in Asia but not only. We talked about the project with Brian Tang, director of Lenovo's mobile business unit, also asking him for some information on the next steps of their strategy.
How is Lenovo doing in the mobile gaming market?
Until 2016 the mobile gaming world was dominated by rather simple titles, casual in many cases. From that date on, however, we have seen a growing number of more complex products, both technically and in terms of gameplay, hit the market. The various PUBG,
Call of Duty
Mobile and Fortnite have brought a more passionate and demanding audience closer to mobile gaming. This growth has led to two consequences: on the one hand, a more savvy audience has been added, asking for devices with great computational power, while on the other hand the market has begun to grind
more and more
impressive numbers and the prospects point more and more in the direction of revenues increasing exponentially in the years to come.
The penetration of 5G is also growing in all the main markets and for telephone operators
the world of
gaming will be an excellent test and driving force for their new technology.
Western gamers are just starting to see mobile gaming as a sensible alternative to traditional gaming in the last few years. Do you have specific strategies for the European and American markets?
I think the release of games like
League of Legends
: Wild Rift can help a lot. In the West, unlike what happens in several Asian markets, users are used to playing on PCs and consoles. The transition of different games, mainly PC games, to mobile will help us a lot and will progressively push western users towards mobile as a platform that will join the others.
On consoles in particular we see console producers investing a lot of money on the development of exclusive titles: can we expect something similar from you on mobile?
For us, games are at the center of the experience and hardware is a tool to experience them to the fullest. For this we are talking to different publishers to optimize the titles and create content, but at the moment I cannot go into more detail.
What aspects did you start from when designing the Legion Phone Duel?
Gamers are interested in performance, temperatures, controls and battery. To achieve this we started by putting the PCB in the middle, so as to better distribute the heat dissipation and not to bother the hands; so we split everything from battery to vibration to USB inputs. These choices have allowed us some solutions, such as very fast charging, which are in great demand and appreciated by gamers.
You have chosen for a passive cooling system, without fans and the like, why?
Systems such as external fans allow you to cool only the external surface of the phone, are solutions that partially solve the problem. As I mentioned, we have chosen to focus on positioning the CPU in the center of the phone so that even when it works at its maximum and reaches about 45 degrees of temperature, the user does not have his hands in contact with that part of the device.
You have chosen a very particular arrangement of the central cameras. How mail?
By studying our target audience we realized that we have several users interested in posting videos on YouTube or doing live on Twitch. To create these videos you usually need several devices together, we wanted to create a single smartphone capable of meeting all those needs.
Will you expand the Legion Phone Duel product line in the future?
I can't go into too specific at the moment but yes, we will continue to work on the project. Right now we are talking to a target audience between 16 and 25 years old, but we know we have a potential audience between 26 and 35 too: we will do something for them too in order to satisfy different needs with different products.