Assemble It Hands You # 277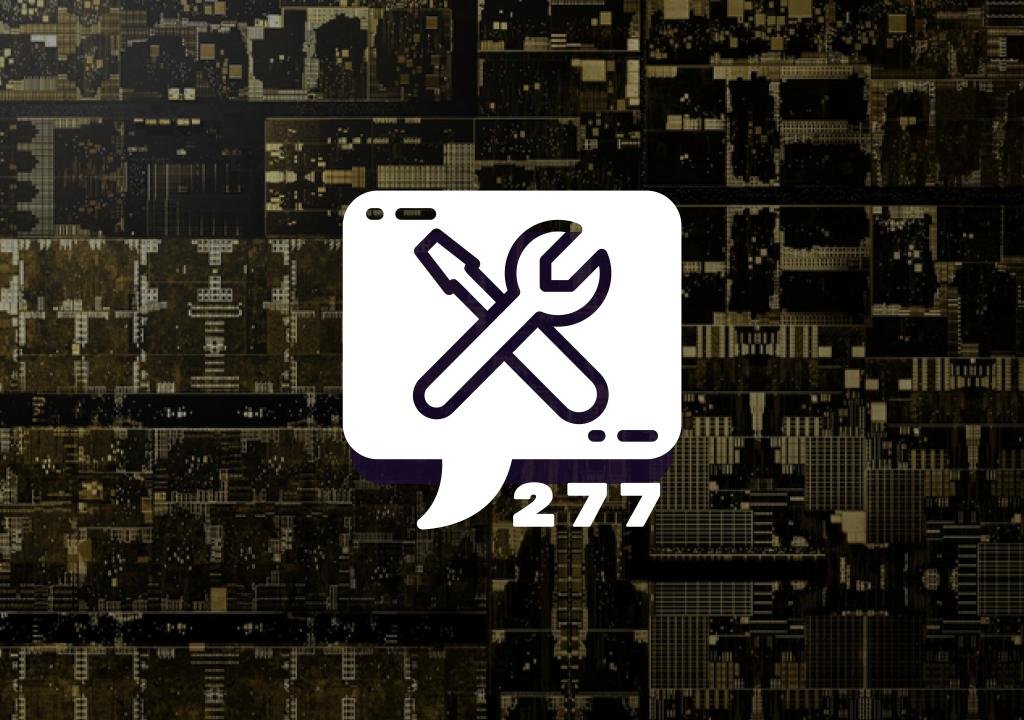 Assembla che ti Passa is a weekly column that collects the main news related to PC gaming hardware and offers three configurations, divided by price ranges, designed for those who want to assemble or update their machine. As usual, suggestions are welcome and corrections welcome, as long as the tones are adequate. A further advice is to read the paragraphs that present the configurations before giving battle in the comments.
Christmas is complicated what awaits us, a little because of the daily difficulties of the partial quarantine we are experiencing, a little for the difficulties in finding practically every latest generation technology. In fact, the options increase but not the availability that in the case of the most attractive models borders on zero, forcing among other things to pay significant surcharges for the few pieces available. The GeForce RTX 3090, it must be said, is easier to find, but it is a card that looks to creators and has less appeal towards gamers.
The question of the Radeon RX 6900 XT is different, although it is expensive, it stops at the threshold of 1000 euros, proposing itself as an enthusiast option for those looking for all-round rendering power and not particularly interested in titles with DLSS support that see NVIDIA inevitably benefited. The problem is that in this case we have been talking about very few pieces for a long time, so much so that for a while it was thought that the custom versions would only arrive later. But recently AMD said it kicked off partner models that soon afterwards started appearing on the net. ASUS has revealed the liquid-cooled Radeon RX 6900 XT ROG Strix LC which obviously features the same 16GB of GDDR6 memory as the reference version, but goes up to 3 8-pin auxiliary connectors to ensure a jump in frequencies than with the new Radeons can drastically increase over the factory ones. To ensure temperature control, however, there is a generous 240mmm liquid cooler that should go in tandem with the card also in terms of RGB lighting, as already seen with the same model of the
Radeon RX 6800
XT.
But there is also the more sober ASUS TUF model that forgoes lighting and is cooled by three fans of not particularly generous dimensions, but still aims to improve cooling with a large 2.9-slot design. Massive therefore, more than ASRock's flagship model, 2.5 slots as thick as the reference model. But the Radeon RX 6900 XT Phantom Gaming D OC mounts more generous fans,
sports
a showy ARGB lighting in the central area and mounts 3 8-pin auxiliary connectors, letting you imagine at least 200-300Mhz clock more than the version of the scehda made directly. from AMD.
In the meantime the AMD ecosystem is adapting to the new Ryzen 5000 processors which as promised are compatible with those B450 and X570 motherboards that have received, are receiving or will receive the appropriate BIOS update. An update that has just arrived for the GIGABYTE models, just in time for Christmas, opening up interesting savings given the price of the 500 series motherboards. But it is good to pay attention that the power supply of these is up to model we intend to buy, hoping that AMD's stocks continue to grow as even the new processors based on Zen 3 architecture are difficult to find and in most cases largely overpriced. So much so that it has led many interested to focus on Intel, however strong in game performance in all ranges, or on the excellent Ryzen 3000 which however have progressively become more difficult to find and consequently more expensive. Hence the choice of many to wait for a future that in addition to greater product availability should soon bring us the GeForce 3080 Ti, which appeared in HP's OEM product drivers, and the new Intel processor series.
The benchmarks of the Intel Core i9-11900K are in fact appearing on the net, as expected still constrained to 14 nanometers and reported to a configuration of 8 cores and 16 threads against the 10 cores and 16 threads of the 10900K. The test scores have a relative weight, given that the processor does not exceed 3.5 GHz against the over 5 that it will reach in the final version, but they represent the possible confirmation of the arrival of the
Rocket Lake s
eries in the first quarter of 2021. in the same period we expect to have news of Intel video cards designed for the gaming segment. Among other things, Raja Koduri, former boss of AMD graphics passed to Intel, seems to be sure of the performance of the Xe HP GPUs, so much so that he places them alongside the RTX 3000 and the Navi 2 cards talking about how modern GPUs have raised the performance level, guaranteeing enormous computational power to developers. Of course, the words of those who helped make these cards have a relative weight, but when the executives begin to speak officially it is a sign that the time is almost ripe.
Meanwhile, virtual reality is also doing progress. In recent weeks we have seen new, more advanced viewers and increasingly complex and expensive games, a sign that investments in the sector are not lacking. The same, among other things, applies to augmented reality, perhaps less suitable for gaming but for this reason potentially destined for absolute diffusion. Such as to interest Mojo Vision, the Japanese giant of contact lenses, which has signed an agreement to create the first lenses for augmented reality to be inserted directly into the eyes. The project is still in development and it is not certain that there are no hitches, but we are also talking about something that until recently was confined to
the world of
science fiction, a bit like maneuvers in the atmosphere with space rockets were before. of Space-X tests on the Starship SN8 prototype.
Budget configuration
The budget configuration is the one aimed at saving but it is not certain that there is no room for an upgrade where it is present interesting perspectives. The proposals in this range include solutions designed for games with a low technical profile and 1080p-oriented builds.
Unfortunately, stocks are running out even in the low range, while prices inevitably rise, so much so that they bring us back to the Ryzen 5 1600 AF which thanks to the revised production process compared to the first version guarantees in-game performance close to those of a Ryzen 5 2600. All for 135 euros which are a lot for an older generation processor, but certainly too much for a 6-model model. core and 12 threads which can be overclocked quite easily.
The same landscape has been created in the field of GPUs where, however, saving means more demanding gaming sacrifices in terms of performance. Among the latest models available at affordable prices is the Palit StormX, certainly not one of the fastest, being among other things with a single fan, but still interesting and characterized by a Mini-ITX form factor that allows it to be placed in any configuration .
BUDGET Component Price PROCESSOR AMD Ryzen 5 1600 AF 3.2-3.6 GHz 135,00 € MOTHERBOARD MSI B450M Pro-M2 MAX 70,00 € VIDEO CARD PALIT GeForce GTX 1650 SUPER StormX OC 4GB 185.00 € RAM G.Skill Aegis 2x8GB 3200MHz CL16 70.00 € POWER SUPPLY EVGA 450 BR 80+ Bronze 45.00 € HARD DISK Kingston A400 480GB SATA III 50.00 € CASE Kolink Nimbus RGB Mid Tower 40.00 € TOTAL € 595.00
Gaming configuration
In the gaming segment there are usually those components that allow you to face the game on PC without fear and to hold on for some time. The frame rate showdown is just around the corner but, with a good base, it's always possible to sell the old GPU before it devalues ​​too much so you can buy a new one just in time to take on the next hardware-smashing blockbuster.
In the mid-range we remain nailed to the Core i5-10400F, among the most affordable of the latest Intel series thanks to the adoption of Hyper-Threading, absent in the previous model, and thanks to a price that despite having risen of a few euros remains very low. This is probably due to the fact that Intel has its own foundries, although it still depends in part on TSMC.
Having reached the mid-range we are once again faced with the problem of choosing between obsolete, as well as expensive, cards. and new cards, but overpriced and very difficult to find. As anticipated, we prefer the latter which leads us to recommend waiting, perhaps using Stadia or GeForce Now to be able to play properly. For those in a hurry, on the other hand, there is always the path of patient research, to be carried out mainly looking abroad, arming yourself with patience for shipping times, which can reward with more acceptable prices, however inflated.
GAMING Component Price PROCESSOR Intel Core i5-10400F 2.9-4.2GHz 170,00 € ASUS TUF GAMING B460-PLUS MOTHERBOARD 120,00 € MSI GeForce
RTX 3060 Ti
Ventus 2X OC 8GB VIDEO CARD 525,00 € RAM Corsair Vengeance LPX 2x8GB 3000MHz CL16 70,00 € POWER SUPPLY Antec NE600G Zen EC 600W 80+ Gold 75,00 € HARD DISK Samsung 860 Evo 500GB SATA III 65,00 € CASE Corsair R275 Airflow Mid Tower 80.00 € TOTAL 1105.00 €
Extra Configuration
The push configuration makes sense only for those who aim for high resolutions, aware that luxury often doesn't go hand in hand with rationality. On the other hand, let's face it, who doesn't like having a nice engine under the hood even if you have to respect the speed limit?
We arrive at the top where finding one of the new Ryzen is not impossible, even here with a surcharge. With a little effort, however, RYzen 5800X also sprouts
for less than
600 euros, with a net surcharge of one hundred euros that annoys, but is more digestible than the 13
5 euros more
on the 5600X which should be the economic option. .
As in the mid-range, even in the high-end we have to look into secondary channels which still involve inflated prices and long waiting periods. By trying, however, it is possible to reduce the excess outlay which becomes even more reduced by seizing the opportunities that arise from time to time. Of course, it is not the ideal route and our advice is to wait, but the possibility of reaching the goal does exist.
EXTRA Component Price PROCESSOR Ryzen R7-5800X 2.9-4.8GHz 570 , 00 € HEAT SINK Noctua NH-D15 Chromax Black 100,00 € MOTHERBOARD Gigabyte X570 AORUS ELITE 220,00 € VIDEO CARD ASUS GeForce RTX 3080 TUF 10GB 870,00 € RAM G.Skill Trident Z RGB 2x16GB DDR4 3600MHz CL16 210,00 € POWER SUPPLY EVGA SuperNOVA 750 G3 80+ Gold 130,00 € HARD DISK Sabrent Rocket 1TB M.2 130,00 € CASE NZXT H710 Mid Tower 160,00 € TOTAL 2390.00 €