Windows 11: how to install it for free now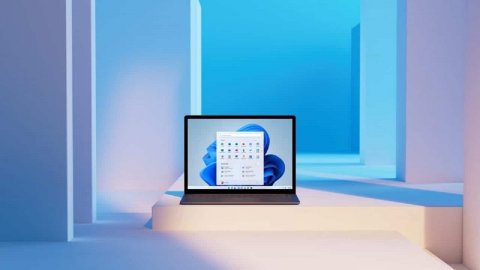 Windows 11
Windows
11 is still in beta and
will not be
officially available before October 5, but it can be downloaded and installed for free on a compatible or even partially compatible system, by signing up for the Windows Insider program from this page, without the warnings that will probably appear on the screen in the final version in case of failure to register.
To check the compatibility of your system, before starting the installation, the PC Health Check application has just returned to everyone, which, as explained in this news, detects both the absence, or the non-activation of the TPM 2.0 technology (Trusted Platform Module), but also warns if the processor being used is not in the official compatibility list, which prevents you from installing Windows 11 by passing the update procedure, available instead for all the others .
The Windows Insider program allows you to access early versions of Windows 11 To upgrade to Windows 11, which will also be free with the final version but in that case as long as you have a registered copy of Windows 10 , simply, once registered with Windows Insider, press start and look for the Windows Insider Program Settings item.
At this point we are informed of the compatibility, or not, of the system on which we are operating and in case of green light we can start the procedure, select the account registered to the
Microsoft
service and choose one of the channels to to bind the system, so you can install Windows 11 after a reboot simply using Windows Update. The available channels are the Dev Channel which corresponds to the less stable version for developers, the Beta Channel which allows you to download a more stable version although not definitive and the Preview Channel which updates the system to the stable version equipped with all the main features of the operating system. This, provided that the system is obviously compatible.
If, however, the compatibility depends only on the CPU, in many cases it is possible to get around the problem without committing infractions, by downloading the Windows ISO image from this page which is accessible once registered with the Windows Insider program. Also in this case it is necessary to select a version to download, but it is a direct procedure that allows you to download a 5 GB file, to be unpacked and burned on USB, but also on DVD for those who have remained tied to traditions, with a special program and maybe free like Rufus, with the foresight to select the NTSF file system in case of using a USB stick.
The new features of Windows 11 include an Authenticator that increases security and makes things easier A this point Windows 11, thanks to several optimizations that include the priority of the applications in the foreground, should be in the middle of the installation in one of the different versions available which are all 64-bit. Microsoft has in fact cut the pinti with the past and this means that the main differences concern the Home version and the Pro version. The latter in fact includes Active Directory and support for server functionality, as well as supporting systems with two CPUs and particular specifications. Otherwise practically nothing changes, including the hardware requirements of Windows 11: Windows 11: hardware requirements
CPU: CPU or SoC 64-bit, 1 GHz, 2 or more GPU cores: DirectX 12 / WDDM 2.0 / Shader 6.0 Memory: 4 GB of RAM Storage: 64 GB Screen: 9 inch 720p and up System features: TPM 2.0, Secure Storage, UEFI firmware, internet connection for configuration
Have you noticed any errors?
---
How to watch today's Surface and Windows 11 live event
Today is a big day for Microsoft and its fans. With Windows 11 just a few weeks away, Microsoft is hosting a new reveal event this morning. That event will cover Windows 11, but perhaps more importantly, we'll also get the reveal of some new devices out of Microsoft. While Microsoft isn't going to tell us what those unknown devices are ahead of time, there's been plenty of speculation about several Surface devices that could be revealed.
There are a couple of different ways to watch the event live this morning if you feel so inclined. The easiest way is probably on Microsoft's website, where it has set up a page dedicated to the event. Microsoft will also be livestreaming the event on Twitter, with the show slated to kick off at 8 AM PDT/11 AM EDT later this morning.
At the time of this writing, there doesn't seem to be an official YouTube livestream, though one may appear as we get closer to the event's start. So for now, at least, it looks like our only streaming options are Microsoft's website and Twitter.
Windows 11 is officially out on October 5th, and while updates will take some time to become available for existing Windows machines, we've already seen several manufacturers announce new products with Windows 11 as their OS. Today, it's Microsoft's turn to do just that, so while we probably aren't going to learn many new details about Windows 11 itself, we'll more than likely see the announcement of first-party devices that will be running it.
While there's been plenty of speculation regarding the devices Microsoft could announce, it's safe to say that this will probably be a big day for the Surface brand regardless. Of course, we'll have coverage of all of Microsoft's announcements right here at SlashGear, so if you're not able to watch the show live, be sure to check back here later in the day for details on everything you missed.