Xbox Game Pass, August 2021: The second batch of games for subscribers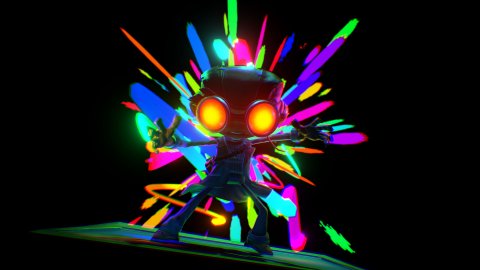 Xbox Game Pass, August 2021
We are approaching the end of this August 2021 and, even as summer begins to draw to a close,
Xbox Game Pass
still has several surprises to offer in its catalog in this second batch of games for subscribers.
The offer at the end of August is distinguished by the arrival of a series of interesting innovations that debut directly within the Xbox Game Pass, all concentrated in this second half of the month, but also for the revival in cloud version of some games that have already been available for some time in the EA Play catalog on PC and Xbox: we are talking in particular about Need for Speed: Heat, Star Wars: Battlefront 2 and Star Wars Jedi: Fallen Order. In addition to this we report a good batch of additions of updated titles with touch controls for the cloud, the notable updates to Hellblade: Senua's Sacrifice and finally the four games that will leave the catalog at the end of August 2021, namely Blair Witch, Double Kick Heroes, NBA 2K21 and Stranger Things 3: The Game.
Library of Ruina - Xbox and PC, August 11
Library of Ruina is a particular role-playing game with deck building elements based on the books Let's go back to 11 August because the release of Library of Ruina took place practically by surprise during the ID @ Xbox event and did not officially return to the report of the first broadcast of August 2021. We therefore recover now the report of this interesting title for PC , Xbox One and
Xbox Series X
| S, which combines RPG with turn-based combat with the typical mechanics of deck building, or the collectible card game. It is a rather particular role-playing game, which sees us interpret a sort of magical bookseller, with books that represent the main element as the basis of the quests, fights and role-playing mechanics, focused on clashing and collecting new fighters. .
Boyfriend Dungeon - Xbox and PC, August 11
Boyfriend Dungeon mixes RPG dungeon crawler with dating simulation Speaking of really weird things, here's Boyfriend Dungeon, also out now for several days, but that was not on the official list of the first batch of Xbox Game Pass. Released from the ID @ Xbox, this title by Kitfox Games is a kind of role-playing game that allows us to weave romantic stories with the weapons at our disposal. That's right: in addition to fighting in a hack and slash-style dungeon crawler, Boyfriend Dungeon allows us to deepen our knowledge of swords, scimitars, halberds and more by going out with them on gallant dates within a sort of really very strange simdate in whose weapons transform into various fascinating human beings. Read more in our Boyfriend Dungeon review.
Humankind - PC, August 17th
Humankind is a 4X strategy game that stands as a valid competitor to Civilization As we saw in our Humankind review, the strategic 4X of Amplitude Studios is proposed as the most valid alternative to the classic Civilization, staging a similar experience, but also focusing on different elements that characterize it in a unique way. Also in this case it is a question of developing and making a civilization grow, bringing it to evolution within different historical eras and combining over 60 different cultures. This can lead to the construction of a unique and particular civilization, thus rewriting the narrative of
the history of
humanity, in a really interesting way, introducing new mechanics that could make school in the context of strategic 4X.
Recompile - Xbox, PC and Cloud, August 19th
Recompile is certainly among the most particular metroidvania we've seen recently The metroidvania genre, as we have seen, seems to be particularly receptive in terms of new ideas and interpretations, as this Recompile shows once again. The Phigames game is very ambitious, with the desire to combine the typical features of metroidvania with the third-person shooter and various hacking and puzzle sections and in this it stands out for a remarkable originality compared to other games of the hybrid genre. Perhaps it also lacks too much ambition, in trying to put together so many different aspects, but it is still a very special experience and with moments and characteristics that really stand out from the mass of other titles in the same field.
Train Sim World 2 - Xbox, PC and Console, August 19th
Train Sim World 2 is a simulation with management elements for train lovers Trains continue to have a special appeal for a large number of people. it seems to be something inherent in the human being: in response to this passion, Train Sim World 2 can satisfy the need for collecting and controlling "models" with a complete and in-depth simulation on the German railway network and also on the London underground. The title of Dovetail offers a very faithful reproduction of the various machines including locomotives, wagons and various types of trains, as well as allowing a remarkably complete and profound control of the various aspects of railway traffic, in one of the best simulations of this type currently on the market. .
Twelve Minutes - Xbox, Cloud and PC, August 19th
Twelve Minutes is a particular adventure based on time loops One of the most interesting indies to emerge from this rich summer wave is Twelve Minutes, particular narrative adventure created by Luis Antonio in collaboration with Annapurna. Everything is based on a very interesting concept: a 12-minute time loop in which a man returns home, dines with his wife, discovers he
is about to
become a father until everything falls into a nightmare due to a murder charge. and a very violent policeman breaking into the house. The protagonist, however, has the opportunity to relive these 12 minutes continuously, which gives the possibility of being able to intervene and change something to resolve the situation. Even with some rough edges, Twelve Minutes is an experience not to be missed, as demonstrated in our review.
Psychonauts 2 - Cloud, Xbox and PC, August 25th
The release the most important of this final of August 2021 is probably Psychonauts 2, an awaited sequel to the 3D platform of Double Fine that has become a real cult. Tim Schafer and his companions have managed, after a fundraising campaign and several years of development, to put together a sequel that seems to be a substantial evolution in every direction of the already excellent first chapter. The support of
Microsoft
, with the team that in the meantime has become part of Xbox Game Studios, has done the rest allowing to further increase the contents of the game: pending the evaluations of the press, Psychonauts 2 seems to be a candidate to be one of the best action adventure with platform elements seen in recent years.
Myst - Cloud, Xbox and PC, August 26
Myst returns in a remastered version on Xbox Game Pass Myst returns on Xbox Game Pass in a completely form revamped, as an adaptation of the remake that was released last year for Oculus Quest. It is still the same magical adventure that captivated so many players at the time of its original release, in 1993, when the impressive graphics power of the CD-ROM was combined with the construction of extremely fascinating scenarios and puzzles capable of posing serious challenges. to anyone. The Myst that returns to PC and Xbox is basically the same but with a completely renewed graphics, animations, cutscenes, new interactions and many other new additions later, which leaves the game faithful to the original but also surprising again. and fascinating.
Quake - Cloud, Xbox and PC, August 19th
Quake is back in remastered form on various platforms The progenitor of the famous first-person shooter series, Quake, is back in a renewed form on the occasion of QuakeCon 2021, also arriving within the Xbox Game Pass, where in fact the series was missing, despite the presence of practically all the titles of the Bethesda catalog. It is a game that needs very few introductions: originally released on PC in 1996, it is one of the pillars of the first person shooter genre, which offers gameplay similar to Doom but for the first time with a fully 3D engine. Another peculiar feature of Quake is also the gothic style setting, which mixes sci-fi elements with other almost Lovecraftian elements and gives a very particular characterization to the whole.
Quake 2 - PC, August 19th
Quake 2 moves the setting into science fiction and re-proposes the classic action from FPS With a strange decision by id Software, the first person shooter released in 1997 on PC after the first Quake is considered the second chapter of the series but in truth it has practically no connection with the progenitor. The game structure is the same and the graphics engine is an evolution of the previous one, but beyond this there is no connection in the story or in the setting to justify the continuation of the series. In any case, Quake 2 returns to the purely sci-fi setting and stages the adventures of "Bitterman", a space marine struggling with the alien invasion caused by the Stroggs. Present both the single and the famous multiplayer, which finds maximum expression in Quake 3.
Quake 3: Arena - PC, August 19
Quake 3: Arena focuses on multiplayer in arenas The third chapter of Quake, by now tradition for the series, has practically no plot connection with the first two but has in common the gameplay and the graphic engine used by id Software. Quake 3: Arena is mainly focused on multiplayer, a mode that had already been enormously successful in the previous chapter and is therefore expanded and enriched in the next one. Released in 1999 on PC, the game has continued to be particularly long played by a large community: there is also a single player but also all set on arenas and without a real story but progressive challenges. The real core of Quake 3 is multiplayer, which stands out for its particular speed and dynamism.
Have you noticed any errors?