PS5 on TV: Sony spent the most on advertising in January 2021 in the US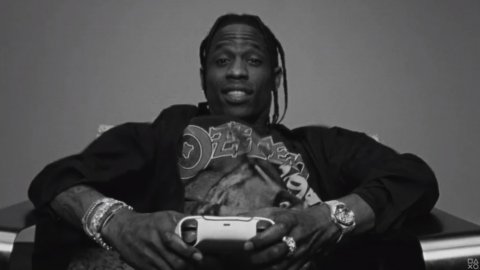 With the release of
PS5
,
Sony
continues to demonstrate a significant push from a promotional point of view also on TV advertising, particularly in the USA where it was by far the company most present on American television channels during January 2021.
The data collected by iSpot.tv and published by VentureBeat are very clear regarding Sony's commitment to television advertising in the USA:
PlayStation
alone covered 77.5% of the "impressions" regarding advertising passages on TV in January 2021, which is the one that occupied the largest amount of television advertising space, demonstrating a significant push on this front.
It can be seen as another important sign of the great Sony is making a commitment to push its brand in the USA in particular, a market on which it has been expanding and consolidating for some time, but the difference in investments is still very significant.
In total, 15 brands have broadcast 29 commercials approximately 1900 times, generating 398.2 million "ad impressions" on TV. As summarized in the diagram below, PlayStation covered 77.5% of television "impressions" in advertising terms in the
month of January
in the US, spending approximately $ 9.5 million on five advertisements broadcast 183 times, mostly in the first. mid-month, with 280 million TV impressions. Among these, the "New Worlds to Explore" spot dedicated to PS5 had the largest budget for 4.4 million dollars.
It is not the first time this has happened: even in a period full of movement on the market like November, in fact, Sony was found to be the company that spent more than all the competitors combined on advertising.
In second place there is Nordeus, then GameFly and then Jackbox Games, followed by Nintendo, which is only in fifth position, with 294,667 dollars spent on three advertisements and 19.6 million ad impressions, in particular, focus on the commercial "Awkwafina Plays Mario Kart 8 Deluxe".
Microsoft Xbox does not appear in the data, it is not clear whether due to the total absence of tracked advertisements or because these do not fall within the sample under examination for some reason , but in fact one of the three main competitors seems completely absent from the TV advertising scene photographed by iSpot.tv.
Source