2021 sale: the best Xbox deals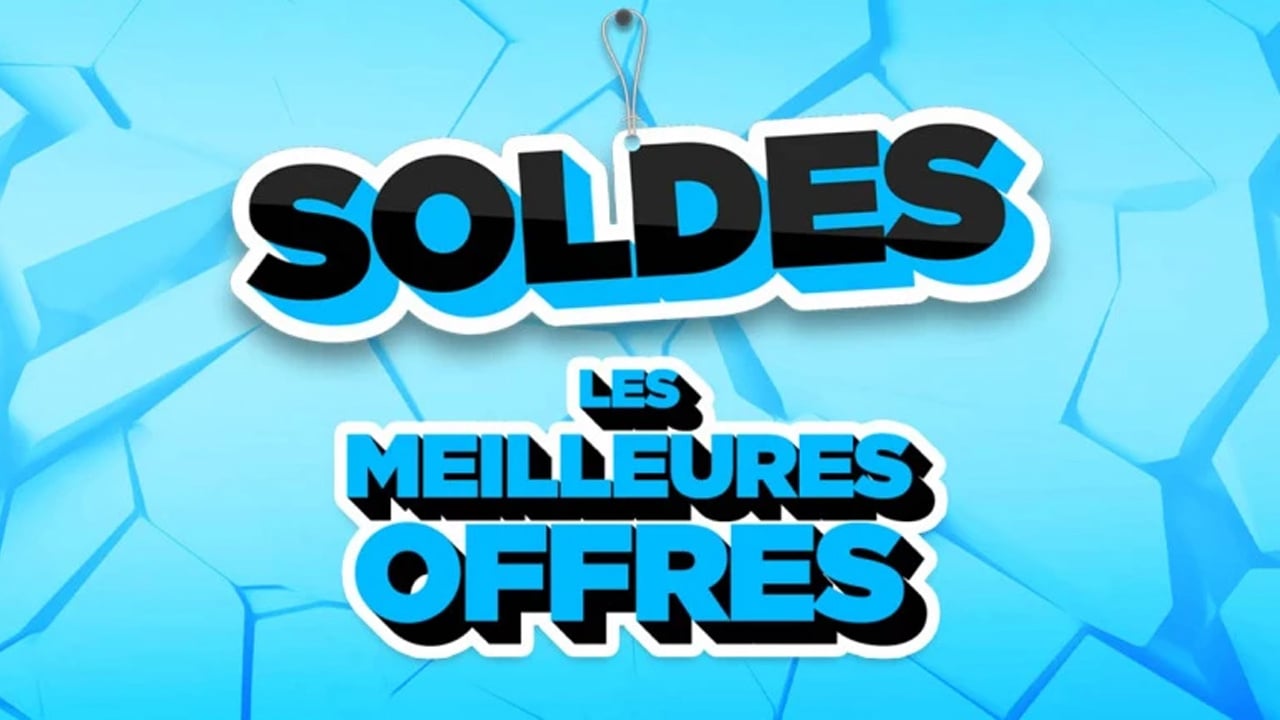 2021 sale
The winter sales 2021 are in full swing and many merchants are offering very interesting promotions on a whole bunch of very varied products. Among them, video games occupy a good place. Here, we are entering the "
Xbox
" universe, with the best
offers dedicated to
Microsoft
consoles!
Pre-order from Fnac : the Xbox wireless headset
This new headset developed by Microsoft is specially designed for use on the manufacturer's various machines. Microsoft has bet everything on making 100% wireless and without the use of dongles or other parts to plug into the machines. Everything happens with the Xbox Accessories application which sets all the links between the different machines. This accessory, soberly named "Xbox wireless headset", takes with it
Windows
Sonic, Dolby Atmos and DTS Headphone: X technologies, a whole program to allow you to enjoy your applications. We tell you more here. In the meantime, if you wish to acquire this helmet, Fnac already offers you to pre-order it on its site.
Pre-order the Xbox Wireless Headset for € 99.99
Amazon Promo: New Xbox Wireless Controller
For Xbox or PC gamers who want to invest in a second controller, Amazon offers an attractive reduction on the new Xbox controller by reducing it to under 50 €. An almost universal controller that does not lack qualities. The Xbox Series pad is destined to become the standard on a number of platforms because its price is affordable, its build quality is obvious and it offers all the main functions one expects in the game.
Buy Xbox controller from 51 €
This new version, which replaces the Xbox One pad, sees its directional cross revisited for an incredibly successful model. Its sticks are as efficient as ever, its triggers take advantage of independent vibrations, and we remind you that it works in wired as in Bluetooth, with the added bonus of a headphone output usable on Microsoft consoles.
Amazon sales: the Logitech G920 steering wheel
This beautiful object is supplied with its racing pedals. The hand-stitched leather steering wheel has force feedback to maximize driving sensations. The pedals are adjustable and the steering wheel can turn 900 ° like in a real F1. This steering wheel, coupled with a Logitech G Driving Force shifter, will do wonders.
Buy the Logitech G920 steering wheel for € 289.32
The Logitech G920 shift lever
Here he is, this little brigand who will give you the feeling of being behind the wheel of a real vehicle in Euro Truck Simulator! "Excuse me for the little, but I prefer manual to automatic." Well, thanks to this six-speed lever with a steel transmission shaft and a secure mounting on your game plan, you will enjoy rare comfort on your favorite racing games. What's more, the leather finish doesn't spoil anything.
Buy the Logitech gear lever for € 39.99
Amazon promotion: the Xbox Stereo Headset
The headset
Xbox One s
tereo is characterized by the sound experience it delivers. Whether for games or even conversation, the audio spectrum of the headphones, ranging from deep bass to high frequencies, will allow you to enjoy all of its sound palette. Its circumaural structure ensures long-lasting comfort for your gaming sessions. Easy to connect, you can connect the headphones directly to your console or to your TV.
Buy the Xbox stereo headset for € 46.99 instead of € 49.99
Rakuten sales: Sekiro Shadow Die Twice at € 28.70
Sekiro Shadows Die Twice is an action-type game that immerses you in the heart of feudal Japan at the end of the 16th century. This Dark Souls-like is a new title from the famous From Software studio which continues the tradition of high-challenge games. Infiltration, fighting and technicality are at the rendezvous of this title. Sekiro Shadows Die Twice will put your reflexes to the test and enrich your gaming experience with epic streaks, katana line victories and ever-increasing challenges.
Buy Sekiro Shadows Die Twice for the price of 28 , € 70 instead of € 69.99 at Fnac
Forza Motorsport 7 at -71%
Forza Motorsport 7 is a car racing game developed by Turn 10. With an exhaustive catalog, you can get behind the wheel of the most powerful vehicles in the career mode which is divided into five sections. This new opus has drawn lessons from its predecessor and has been able to make the improvements necessary to both overcome the errors of the previousessor, and focus on the heart of the game: breathtaking races in which precision of execution, control and reflexes. will be your best assets. This title is now on sale at -70% at Amazon for the price of € 26.60.
Buy Forza Motorsport 7 on Xbox One for € 26.60 instead of € 69.99
Assassin's Creed Valhalla on sale at -42%
Buy Assassin's Creed Valhalla for € 39.99 instead of € 69.99
Assassin's Creed Valhalla is an RPG in an open world set during the Viking Age. You play as Eivor, a viking of your chosen gender who left Norway to find fortune and fame in England. Raids, construction and growth of your colony, but also the personalization of the hero or heroine are on the program for this episode. Assassin's Creed Valhalla is currently on sale at -42% at Cdiscount.
Need for Speed ​​Hot Pursuit Remastered Xbox One at the best price
Need for Speed ​​remains solid 10 years after its release. During a double campaign allowing you
to play on
both sides of the barrier, you will immerse yourself in this atmosphere of nervous chases. You will
be able to
take control of 75 cars with a feeling of constant progress and five game modes will allow you to vary the pleasures. So strap on your seatbelts and get ready to burn some gum whether you want to chase or be chased.
Buy Need for Speed ​​Hot Pursuit Remastered on Xbox One for € 24.95
Amazon promo: Tony Hawk's Pro Skater 1 + 2 Xbox One at € 27.16
Tony Hawk's Pro Skater 1 + 2 is a redesign of Tony Hawk's Pro Skater and Tony Hawk's Pro Skater 2. The game offers a homecoming with well-known levels and universes. The graphics have been updated and the gameplay improved.
Buy Tony Hawk's Pro Skater 1 + 2 on Xbox One for € 27.16 instead of € 45.99
Our article updated daily
Because the offers during these sales are very variable, with stocks often limited, we will update this article daily to provide you with fresh information. And for your part, if you find the console of your dreams at the right price, do not wait for its price to rise or for its stock to be emptied by others.
Also to be read: Find the all our good deals for the winter sales Find our selection of accessories for Xbox Series Find our selection of headsets for Xbox Series