Cloud gaming will be the split screen of the future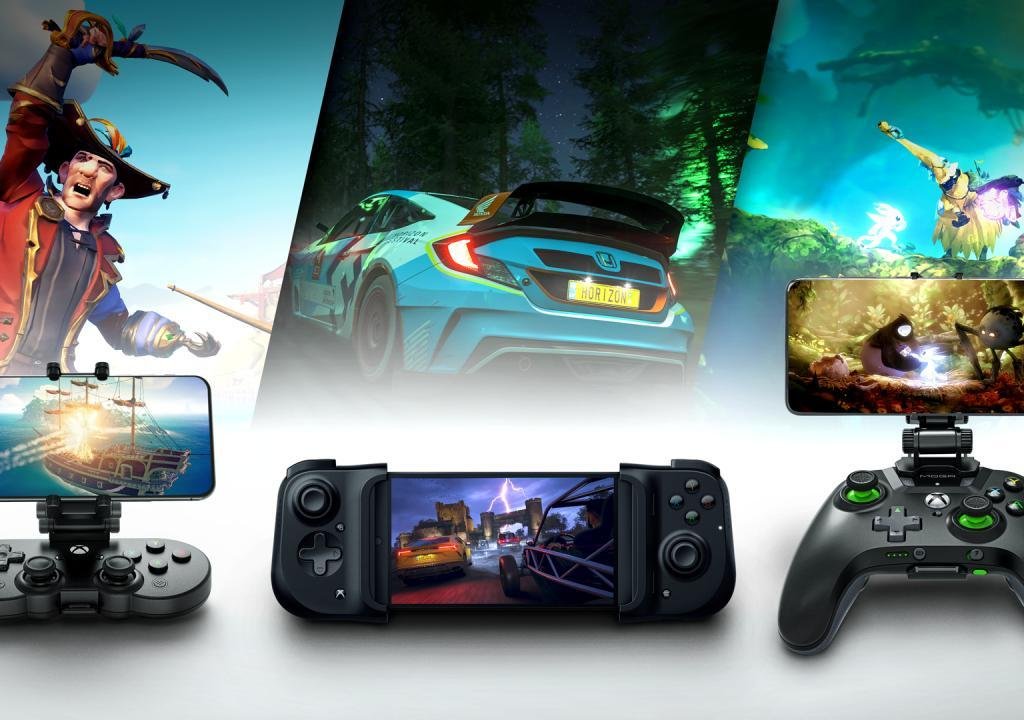 Cloud gaming is revolutionizing the way we access our favorite media. Having our stock at hand wherever there is a good internet connection was pure utopia only a few years ago. Now we are able to enjoy video games like Cyberpunk 2077 on our smartphone, tablet, PC or TV, better than we can on gaming consoles. In addition to accessibility, every video game available on cloud gaming services can be played with the push of a button, without downloads, without updates and other annoying waiting times.
There is, however, another aspect, certainly more neglected in an era marked by online multiplayer, but still potentially very interesting. Cloud gaming services can in fact replace the old local split screen or simply play together with friends in the same living room at home. Of course, in this period characterized by the pandemic it is not exactly the ideal time to experiment with functions of this type, but surely in the future we will have the opportunity to have fun in the company of our acquaintances. For several years now there have been very few video games that offer local multiplayer, given the absolute domination of online gaming. With cloud gaming services, however, the two things have somehow merged together, making it easy to imagine a future in which all online multiplayer games can be enjoyed "the old fashioned" locally with our dear friends.
Playing in company
When you find yourself in the company of some friends, after having told each other about the last important adventures of our life, you might want to try some video games together. Most of the recently released titles can be played exclusively in single players, at least locally. The shared screen is in fact a rather rare element or in general the modes designed for the game in the same room. This lack is due both to technical limitations of gaming machines and to the widespread diffusion of online multiplayer. Having all a smartphone, you could opt for a game of the recent
League Of Legends
: Wild Rift, or the classic free-to-play games like Fortnite, PUBG or
Call Of Duty
: Mobile. Compared to simple and limited smartphone games, those available on consoles are certainly more appealing for their greater depth and complexity. Doing some missions in Red Dead Redemption Online or playing Battlefield V in multiplayer with a group of friends comfortably seated on the same sofa has always been a dream of many gamers. Unfortunately, however, the friend who is hosting us at his home only has a console and maybe a single controller, so the desire to video games is immediately put into the background. And this is where cloud gaming services come into play, ready to give us hours of fun using devices and accessories already in our possession.
A good connection is enough
Through a good connection to internet, any smartphone, tablet, computer or TV can easily transform into a gaming machine capable of playing complex titles like Destiny 2. This video game, an online first-person shooter, is available for free on Google Stadia. This means that your group of friends can connect to the Google client for example to do a mission together in a game like Destiny 2, without spending a single euro. Everything is in fact completely free, both the Stadia cloud gaming in its basic version, and the video game. And if you want to switch to other titles always on the same platform, just buy them directly in the store and in a few clicks, without downloading, everyone will have the opportunity to join in an online game, all comfortably staying in the same living room.
Another valid alternative could be the Game Pass Ultimate subscription, to embark with friends on a vessel in the seas of Sea Of Thieves, each with their own tablet or smartphone connected to any Bluetooth controller. Or again, we can take advantage of the video game library on Steam, Epic Store or UPlay which we access daily on PC, through the GeForce Now mobile application. Also in this case the service offers an hour of free play, without spending a single euro, to find the same games as Tom Clancy's: The Division 2 and immediately start a game in "local" multiplayer.
Looking to the future
In a few years this scenario may not be as niche as it can be now. Probably in the future many users
will have S
tadia, GeForce Now or other services installed on every smartphone and tablet. Being able to take with you an entire library of video games, in the past strongly linked to the PC and console world, will be a real pleasure for any video game enthusiast. We will not only have mobile titles like Fortnite or PUBG, but complex and well-structured titles like Grand Theft Auto V,
Call Of Duty Warzone
, Cyberpunk 2077 or The
Last Of US
2. At any time, even outdoors thanks to future network coverage 5G, we will have access to our favorite titles with the same quality and performance we are used to with our gaming station. Home connections will also improve, with the spread of FTTH and FTTC fiber. Google Stadia for example requires 35 Mbps to play in 4K at 60 frames per second, but 15-20 Mbps is also enough stable enough to enjoy the service on a mobile device. Theoretically, a 200 Mbps network may already be able to easily host five independent gaming sessions, and there are already online testimonies of how it works. To optimize everything, a good configuration of the home network and some accessories designed ad-hoc for cloud gaming will be necessary. In this regard, we recommend that you take a look at our guide to perfect your setup.
Soon it will be possible to play with a friend with the same ease with which today you can watch a movie in company or view a funny video on YouTube. Probably the same video games will be designed and created with specific features and game parts depending on the device on which they will be played. For example in a complex game like The Witcher 3: Wild Hunt we may want to continue with the main plot while we are at home in front of the TV and then maybe play the card game Gwent (present inside as a minigame) on the move on smartphones and tablets. . For the moment, however, given the difficult situation caused by the pandemic, it is better if we continue to take advantage of the same online gaming features, each sitting comfortably on their sofa, imagining that one day we will be able to share the experience of online gaming even in the company of others. people.