Amazon, 26 renewable energy projects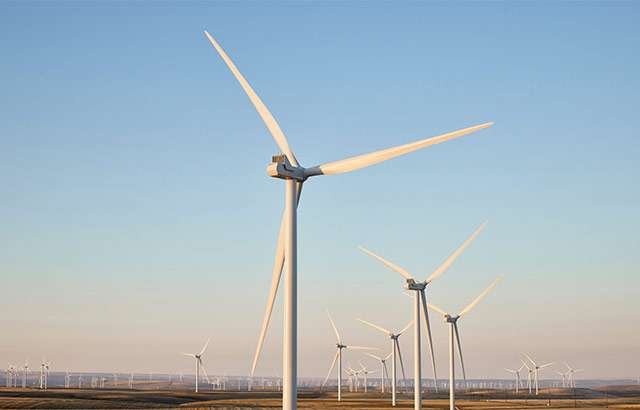 "The largest corporate buyer of renewable energy to date":
this is how
Amazon describes its commitment to renewable energy, announcing that it has invested in as many as 26 new large-scale wind and solar energy projects, something that brings together 3.4 gigawatts of total production capacity (for a total of 4 gigawatts over the whole of 2020).
This is how Jeff Bezos explains the logic of his group's commitment on this front:
Amazon is helping to combat climate change by moving quickly to power our businesses with renewable energy. With a total of 127 solar and wind projects, Amazon is now the largest corporate buyer of renewable energy ever. We are on track to run 100% of our renewable energy business by 2025 - five years ahead of our initial 2030 target. This is just one of the many steps we are taking that will help us deliver on our commitment to the Climate Pledge. I couldn't be more proud of all the Amazon teams who continue to work hard, brilliantly and quickly to bring these projects to fruition.
There is also a little bit of Italy in all of this. The projects, in fact, have been located in various countries (from Australia to France, from Germany to South Africa, from the United States to the United Kingdom) and on the boot the commitment includes two 66MW solar parks in the south.
On behalf of the renewable energy industry, we appreciate Amazon for its unprecedented contribution to this year's renewable energy transition. With as many as 35 major new renewable energy projects in 2020, Amazon deserves tremendous recognition for its leadership in the global transition to renewable energy. Procuring more than 4,000 MW of new renewable energy in just one year is an incredible achievement, and marks great progress towards Amazon's goal of being powered by 100% renewable energy. We are immensely grateful to Amazon for its efforts to help us stay within reach of the reductions in greenhouse gas emissions that scientists say are necessary to avoid the worst impacts of climate change
Gregory Wetstone, President and CEO, American Council on Renewable Energy (ACORE)
The goal (in compliance with the Climate Pledge commitment signed in 2019) is to bring the group to a "carbon neutral" status as soon as possible, so that the company's activities on the whole planet can be defined as having zero impact and, at the same time, a continuous electricity production is guaranteed to support the hungry activities of a company so widely distributed throughout the territory.