The Lord of the Rings: The Rings of Power, official Galadriel cosplay from Alyson Tabbitha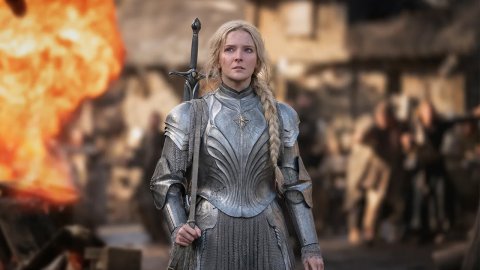 The Lord of the Rings
A few days before the end of the first season of
The Lord of
the Rings:
The Rings of Power
on
Amazon Prime
Video, Alyson Tabbitha had the opportunity to create an official, sponsored cosplay of Galadriel. The result? Judge for yourself.
By now the extraordinary abilities of the American model are well known, and in this case not only the makeup is perfect, but there is an entire armor that Alyson has made by hand, enriching it with many details.
If you have read our interview with J.D. Payne and Patrick McKay, you will know that in the second season of The Lord of the Rings: The Rings of Power many surprises await us and the enthusiasm of the fans is already skyrocketing.
As for the enthusiasm for the works by Alyson Tabbitha, check out her renditions of Jinx from Arcane, Morpheus from The Sandman, Jane Foster from Thor: Love and Thunder and Joyce from Stranger Things.
Source Have you noticed any errors?