Gardacon: on 12 and 13 November the fair returns to Montichiari with lots of esports and fun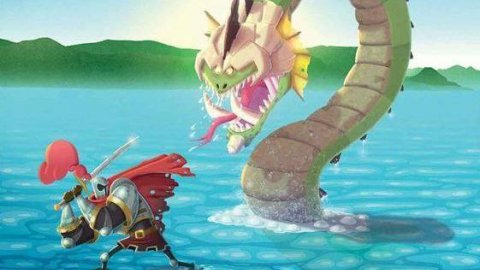 Gardacon
The second edition of Gardacon will be held on the weekend of 12 and 13 November at the Montichiari Exhibition Center and with it the tournaments and fun guaranteed by GamersArena will return. The stations, events and e-sports tournaments that characterize all these events will arrive a few kilometers from Brescia and Lake Garda. We are talking about free tournaments, such as those dedicated to competitive games such as
Call Of Duty
: Warzone and Valorant, but also those more suitable for a wider audience such as Just Dance, Mario Kart 8 Deluxe and FIFA 23.
In this two days dedicated to gaming, numerous
Nintendo
Switch stations will be available that include games ranging from great classics to the latest news, such as Mario Kart 8 Deluxe, Wario get it together, Shin Megami Tensei v, Mario 3D Land,
The Legend of Zelda
: Breath of the Wild, Pokemon, Xenoblade, Metroid Dread, Kirby and the Lost Land and Mario Strikers: Battle League Football. There will be 8 stations with Switch OLED and the colorful Splatoon 3.
Inside the NEXT-GEN area, the latest generation stations with PlayStation 5 and
Xbox Series X
| S await you which, thanks to the new Mobiuz EX2510S 120Hz gaming monitors, allow you to try a completely immersive experience to get the best gaming performance.
Many games available for both consoles such as Call of Duty Warzone, Horizon Forbidden West, Elden Ring, Halo Infinite, Fortnite, Gran Turismo 7, Crossfire, Metal: Hellinger, Psychonauts, Sniper Elite 5, Forza Horizon 5 and Ratchet and Clank.
There is no
shortage of exclusive stations to play Just Dance 2022, Mario Tennis Ace, Mario Kart Live and Guitar Arena as well as the well-established Zowie and Sport experience. The new eSport area with eFootball and Fifa 23 stations in collaboration with Brotherhood Italiangaming.
GamersArena collaborates with BenQ to bring a new stage of its most important tournaments to Gardacon. Info and Regulations at this address.
ZOWIE CUP - VALORANT
The tournament on PC 5vs5 takes you directly into
the battle of
Valorant thanks to the level of concentration guaranteed by the new Zowie monitors BenQ XL Series. The inimitable design is accompanied by an improved flexibility to the maximum of its possibilities, for a gaming experience that adapts to the comfort of each individual player. The winning team will win the Zowie Cup, being able to subsequently access a series of selections to join a real esports team.
Info and Regulations
CALL OF DUTY WARZONE MOBIUZ TOURNAMENT
The tournament is proposed in a next-gen version thanks to the new immersive reality presented by Mobiuz by BenQ, with the 120Hz gaming experience on Xbox X | S series. The details improved by HDRi and the True Sound by treVolo audio of the Mobiuz EX2510S monitors, make the mission of the gaming experience truly immersive and unique. The winner will win the prestigious cup and can be selected for being able to later join a real Esport team.
Info and Regulations
Fun in our Arena is synonymous with quality, in fact there will be , the opportunity to immerse yourself in the most cutting-edge technology that the gaming world can offer. Zowie's essential support for the gaming world takes the form of the Zowie Experience to test the gaming experience that can be achieved thanks to the XL series monitors, with Overwatch and Call Of Duty: Vanguard.
Program del Gardacon
TOURNAMENTS SATURDAY:
FIFA 23 starts at 14:00 JD starts at 14:00 MK8 DRIVE starts at 16:00
TOURNAMENTS SUNDAY
VALORANT ZOWIE CUP 5vs5 starts at 13:00 WARZONE MOBIUZ TOURNAMENT starts at 13:00 Just Dance starts at 14:00 FIFA 23 starts at 15:00 Mario Kart 8 Deluxe starts at 16:00
IMPORTANT: registration to tournaments it is open up to 30 minutes before the start of the tournament, directly at the gaming stations. All tournaments are free of charge
Presales, INFO tickets and entry methods on https://www.gardacon.it/
Have you noticed any errors?