Earthworm Jim returns to the screens with an animated TV series from Interplay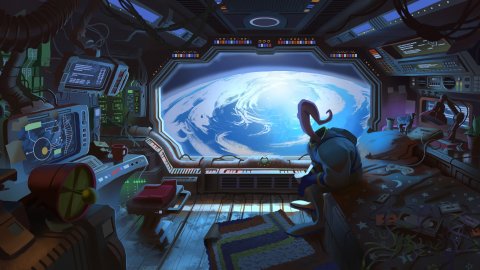 Earthworm Jim will return to the screens with a new animated TV series, produced in collaboration by Interplay Entertainment and APA, obviously centered on the same character protagonist of the two action platforms released on Super
Nintendo and Sega
Mega Drive.
While we await the mysterious Earthworm Jim 4, at the time foreseen on Intellivision Amico, official news about this particular multimedia production centered on the bizarre character in question, launched in 1994 by the first chapter of the series, are appearing.
Earthworm Jim, an image from the animated series
It is not
the first time that Earthworm Jim is proposed in a TV series version: back in 1996, on the wave of the success of video games, the space worm had been the protagonist of 23 animated episodes broadcast by WB Television Network.
Michel K Parandi will lead the creative team behind this new Interplay production, within a new division built specifically for this type of production. "I remember I loved Earthworm Jim as a boy," Parandi said, "And there is so much potential in this universe: a galaxy full of animals fighting for power. Jim is an earthworm in a universe where the Earth is now alone. a myth.
Earthworm Jim, concept art from the animated series His struggle to find meaning is surreal and comical, but also engaging ".
The series features a cast of characters that also includes several unpublished figures, but beyond the announcement and some accompanying concept art, there is no other information about it, so we await further developments on the series.
Have you noticed any errors?