Pokémon: Jessie's cosplay from ryuulavitz makes us cheer for Team Rocket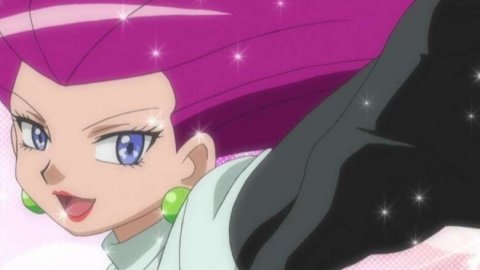 Pokémon
If your childhood was accompanied by the Pokémon animated series, surely the adventures of Ash, Brok and Misty have a special place in your heart. However, Jessie's cosplay made by ryuulavitz a bit makes us want to cheer on Team Rocket too.
Jessie is part of the trio of Team Rocket who continue to haunt Ash Ketchum and his friends in order to steal the boy's Pikachu over the course of the animated series' many seasons. Although many years have passed, none of the plans of Jessie, James and Meowth have ever been successful, but despite everything they do not give up. An admirable determination.
The model ryuulavitz manages to give character and her own personal touch to the character of Jessie from the Pokémon and, thanks also to a well-made costume, a very successful cosplay ensues, as you can admire in the click below posted by cosplayangels:
Staying on the subject, we recommend the cosplay of Misty from Pokémon signed by win_winry from the beach and the cosplay of Azzurra from Pokémon Sword and Shield made by eki_holic in Twilight Wings version.
If you want to
have a laugh we can't fail to mention the Pikachu cosplay from lowcostcosplay, which will revolutionize your concept of sexy.
By completely changing gender, we recommend Jolyne Kujo cosplay from JoJo's Bizarre Adventure - Stone Ocean made by alco.loli and the 2B cosplay by Nier Automata by grusha_cos which is full of charm.
What do you think, did you like Jessie's cosplay from Pokémon by ryuulavitz? Please let us know in the comments.
Have you noticed any errors?
---
Pokémon UNITE to reward every trainer with 2,000 Aeos Tickets to celebrate 9 million downloads on Nintendo Switch
© Provided by Dot
Esports
TiMi Studio and The Pokémon Company have just revealed that Pokémon UNITE has reached over nine million downloads on Nintendo Switch. The devs will reward all trainers with 2,000 Aeos Tickets starting on Sept. 29 to salute the success of the MOBA title so far.
This is a great bonus for Pokémon UNITE players. Aeos Tickets mainly serve to buy Item Enhancers, which are used to upgrade your Held Items. Trainers can use 2,000 Aeos Tickets to afford exactly 200 Item Enhancers, an amount that can upgrade a level one Held Item all the way to level 13.
This is great news for players who don't want to put money into the game to upgrade their Held Items. Some of the best items at the moment are Score Shield, Buddy Barrier, Muscle Band, and Scope Lens, so look to see if those fit your Pokémon and invest the Item Enhancers into one of them if you still haven't.
TiMi Studio and The Pokémon Company have been continuously offering free rewards to players over the past few weeks, especially after the pre-registration process for Pokémon UNITE's mobile version started. Over five million people have pre-registered at the moment and the devs will reward all trainers with a Pikachu License, the Pikachu Festival Style Holowear, and 1,000 Aeos Tickets.
The mobile version will be released next Wednesday, Sept. 22, and the player base is expected to increase significantly.
The post Pokémon UNITE to reward every trainer with 2,000 Aeos Tickets to celebrate 9 million downloads on Nintendo Switch appeared first on Dot Esports.