Believe The Hype: Trevor Lawrence Can Push the Jacksonville Jaguars In the Right Direction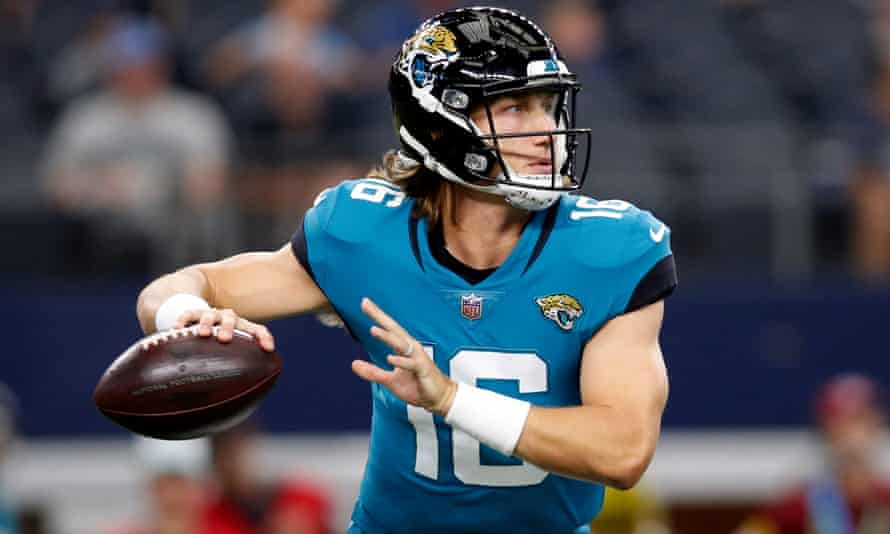 It's fair to say that last season was one to forget for the Jacksonville Jaguars, though a 1-15 record is hard to forget, but it does seem that things are looking up for the TIAA Bank Field franchise.
The arrival of number one draft pick Trevor Lawrence has certainly got many in Florida getting very excited indeed and his recent preseason exploits seem to suggest that there is good reason to believe the hype surrounding the 21-year-old quarterback.
Indeed such has been the immediate impact Lawrence has made that it could well be worth considering placing a bet on the Jaguars to make real progress in 2021. While clearly a run at the Super Bowl isn't likely, it may be worth considering other betting options and you can click here to see more in terms of what NFL bets could be worth chasing for the coming season.
In Jacksonville's final warm-up match, a top-quality 34-14 win over the Dallas Cowboys, Lawrence was in imperious form. He completed 11 of 12 throws and secured two touchdowns and no interceptions, pretty flawless stuff.
The Jaguars hadn't impressed all that much in their earlier pre-season losses to the Cleveland Browns and the New Orleans Saints but winning their last encounter before the new season will have given cause for optimism for coach Urban Meyer.
Indeed Lawrence had already secured the starting spot for the NFL gameweek one clash with the Houston Texans but the young talent was still very much looking to impress before the big kick-off;
"I think we just executed a lot better than we have the past two games," Lawrence said after Jacksonville's win over Dallas. "Builds a lot of confidence going into the season. It's nice to finish the preseason with a game like that."
Meyer is similarly impressed by Lawrence's displays thus far;
"One thing about Trevor, he's played decent all three games," Meyer stated. "I would judge our preseason, it's a success right now. There's a lot of energy in the locker room."
There is one concern when it comes to Meyer and the Jaguars and that comes in the form of expectations. The experienced college football coach is used to winning, he had an 85% success rate over the period of his 17-year college career, and frankly he'll be hard pressed to come close to pushing the Jaguars to a winning season.
Lawrence does offer the Jaguars a good chance at progress but one wonders just how much he can achieve in his first season at the helm. Remember this is a Jaguars side that has suffered losing records for nine of their past ten seasons.
In terms of the betting options available, and worth chasing, it's worth considering backing the Jaguars to overcome the Texans. You may even want to back them in the spread, though they are currently slight favorites and as such will need to secure a decent margin over their opponents.