Final Fantasy 7 Remake: michaela.lee1's Tifa cosplay shows off the most elegant outfit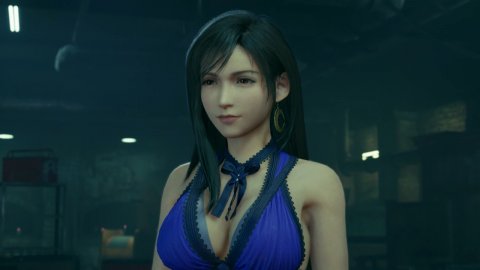 Final Fantasy 7 Remake
Final Fantasy 7 Remake
has done a great job of re-proposing a classic game to a modern audience, working also and above all on some plot and setting changes that have modernized some sections that, nowadays, would be badly digested. An example are the changes to the Don Corneo section, during which our protagonists disguise themselves to go undercover. This section has improved in many ways and has become a favorite of the cosplay world. For example, we can see michaela.lee1 offering us her own cosplay of Tifa with a very elegant blue dress.
As you can see, michaela.lee1 offers us a classic version of the blue dress and shows us Tifa intent on serve a drink. The backdrop chosen for the cosplay does not reflect the Seventh Heaven of Final Fantasy 7 Remake, but it is a secondary detail. michaela.lee1 offers two shots, plus a third of a comparison with the model of Tifa with the blue dress, which allows us to make a quick comparison between the videogame version and the cosplay version.
If you are a fan of Tifa, then you should not miss these other creations: for example you can see the cosplay of Tifa by dovaxregrets, or even the cosplay of Tifa by shirogane_sama, obviously not forgetting the cosplay of Tifa by likeassassin.
If you prefer other genres, then you can admire the cosplay of Himiko Toga by monpink, or you can see the cosplay of Triss by mira_ladovira. Furthermore, it is impossible not to mention Grusha's Zelda cosplay and anastasia.komori's Lisa cosplay.
Tell us, what do you think of the Tifa cosplay made by michaela.lee1? Has the protagonist of Final Fantasy 7 Remake been recreated in the best way, or have you seen cosplay with the blue dress of superior quality?
Have you noticed any errors?
---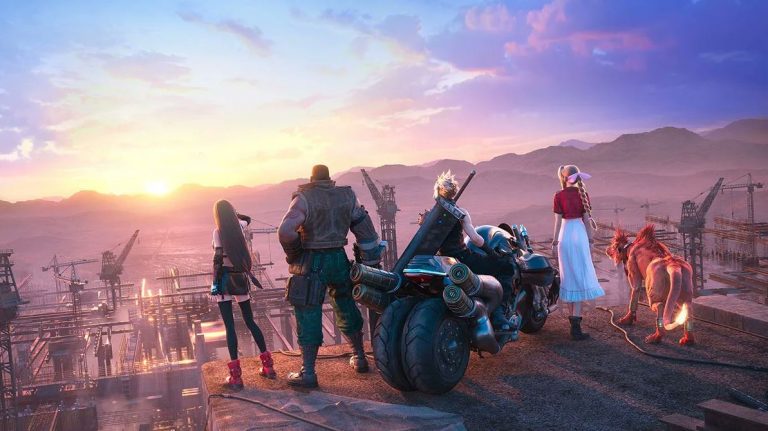 The development team behind Final Fantasy 7 Remake Intergrade on PS5 has explained at length how it improved the critically acclaimed RPG for Sony's latest home console.
Firstly, the game's Lead Rendering Programmer, Shuichi Ikea, reveals that the skybox was upgraded with fresh textures after 4K support was added to the PS5 version of the game.
With 4K support becoming available in Final Fantasy VII Remake Intergrade's graphics mode, we noticed a significant experience disparity in resolution if we were to keep the existing skybox. Because of this, we upgraded the skybox textures in a few locations, mainly for settings that took place during the day. Furthermore, we updated the details in the rendering asset to match those changes.
Meanwhile, Tomohito Hano, Lead Technical Programmer, revealed that the team were able to reduce the PS5 file size thanks to compression technology.
Related Content – Sony PS5 Complete Guide – A Total Resource On PlayStation 5
In the PlayStation 4 version, we had to forgo using a higher-quality format and high-resolution textures due to memory and disc capacity restrictions.
However, we still didn't have enough disc capacity with Final Fantasy VII Remake Intergrade to include a high-quality format and high-resolution textures. And so, we integrated Oodle Texture, and by using it in combination with Oodle Kraken, we were able to achieve a smaller file size on the PS5 version, even taking the higher resolution textures into account.
Final Fantasy 7 Remake Intergrade is now available for the PS5, and you can read our review here.
[Source – Unreal Engine via PSLS]