Resident Evil 7, Village and RE 9 are a trilogy with a connected story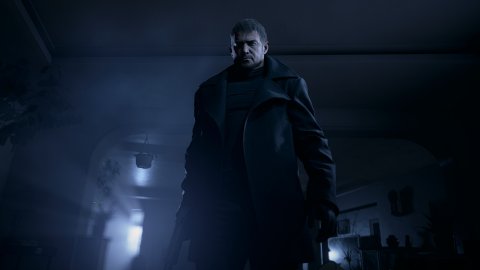 Resident Evil 7
Resident Evil 7 biohazard,
Resident Evil Village
and
Resident Evil 9
are a trilogy with a story connected, as revealed by Dusk Golem.
Looking forward to reviewing Resident Evil Village gameplay in a special event to be held in the night between April 15 and 16, the well-known leaker let himself go to new background on the Capcom series.
"The fact that Resident Evil Village is a direct sequel to Resident Evil 7 biohazard is something that was decided from the beginning, there are elements inserted in RE 7 that will make more sense after Village. More than in any other episode of the series, "he wrote.
" The story of Resident Evil 7 biohazard, Resident Evil Village and RE 9 is connected and has been planned so that the three games are developed in close proximity, "continued Dusk Golem.
"I also think this is why Capcom wants to abandon the numbering after Resident Evil 9, so as to
be able to
tell independent and self-contained plots."
Source Have you noticed any errors?
---
Resident Evil Village Map Shows Off Four Distinct Locales For You To Visit
Resident Evil Village's in-game map has been revealed, showing off four distinct locales that you'll visit when exploring the game's new European-inspired setting. As with the previous game, this doesn't necessarily mean you will be exploring them all for an equal amount of time.
The map, revealed by IGN, shows that Castle Dimitrescu is just one of four areas that you'll be surviving through during the game's runtime. This is similar in style to Resident Evil 7, which had a large focus on the Baker household but expanded beyond that later in its story. The other locales aren't named, but do feature images depicting a windmill, reservoir, and factory.
Speaking to IGN, director Morimasa Sato explains that each new area will introduce new mechanics and dangers for you to compete with, like how Resident Evil 4 continued varying its gameplay as you travelled to new areas.
Resident Evil Village in-game map
'When you hear the word 'village', you might imagine quaint houses lined up along a street, but that's not really enough to make a video game out of,' Sato says. 'Especially in a horror game, I think it's important to keep providing new experiences along the way. Within the village, it's important to keep delivering new surprises to the player.'
One of the other big mysteries around Village is Mother Miranda, the antagonist that Lady Dimitrescu is seen talking to in previous gameplay trailers. Sato wasn't open to discussing Mother Miranda further, instead teasing that she will be an important character for players to discover for themselves. A new screenshot does give us a first look at the character, albeit a vague one.
A depiction of Mother Miranda
'For Mother Miranda, I think it's better for the players to find out for themselves by playing the game. But I'll say this: Mother Miranda and the inner side of her character are extremely important factors in the game,' Sato concluded.
Resident Evil Village launches for Xbox Series X|S, PS5, PC, Xbox One, and PS4 on May 7. Capcom recently revealed some footage of the game running on a PS4 Pro, and is scheduled to hold another event for the sequel on April 15. If you're looking for more Lady Dimitrescu content, a former Russian Olympian has produced probably the closest cosplay to date for the new antagonist.
You need a javascript enabled browser to watch videos.
Size:
Want us to remember this setting for all your devices?
Sign up or Sign in now!
Please use a html5 video capable browser to watch videos.
This video has an invalid file format.
Sorry, but you can't access this content!
Please enter your date of birth to view this video
By clicking 'enter', you agree to GameSpot'sTerms of Use and Privacy Policy
enter
GameSpot may get a commission from retail offers.