xCloud: Microsoft's cloud gaming service tested on PC and iOS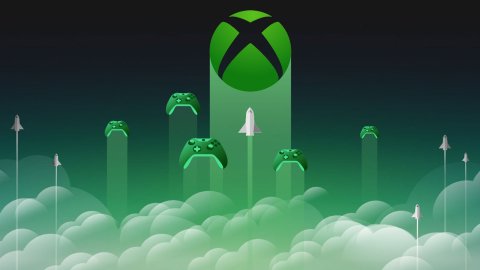 xCloud
There is no doubt that Microsoft's investments in services are increasingly large. We are now so addicted to the amount of elements put into play by the Redmond house, that it becomes difficult to believe we can increase the offer. Yet the twenty-three million GamePass users declared just a few days ago do not seem to be enough and the desire to incorporate every single possible sector is what moves Microsoft's own aims.
Several months ago, discussions about xCloud on PC and iOS devices. The cloud gaming service has become an integral part of Microsoft's GamePass since last September, but is limited to the Android market, both smartphones and tablets. After a series of ups and downs, Microsoft has managed to examine the service even on the devices of the bitten apple, while PC users can start enjoying the sweet taste of cloud gaming.
We, on our side, have tried the service for several days, stressing it both in times and days of high traffic and not. The following is the analysis of our experience, but we would like to remind everyone that it is still a beta version, as indeed the whole xCloud project itself.
How to access , limits and features
Let's start with the basics: xCloud has been available on Android for months at no extra charge for all GamePass Ultimate subscribers. More than 150 titles and a constant update of the catalog are the great strength of Microsoft and its flagship service which, finally, begins to land on PCs and Apple devices.
The only way to use them in these first weeks of extended tests is to be invited by email. After making sure that you have been kissed by the blindfolded goddess, all you have to do is follow the link indicated in the email and complete access to your profile. In that same instant you will find yourself inside a so-called web app, or the equivalent of a real application but managed through a browser. Something very similar to what Stadia is already on PC and that almost all market players are adopting to bypass Apple's absurd limitations.
The aesthetics of the web app is faithful to that of the PC, with the titles launched recently, the latest ones added to the catalog and those that will come out shortly, all followed by the various categories of genre. The advice - not only ours, but Microsoft itself - is to add the web app to your applications, so as to reach it in a single tap when desired. On iOS it is even possible to turn it into a real App, carrying the link within your homepage, so as to insert it where it is best.
Once inside, all you have to do is choose your game of the moment and click, leading to a more or less important loading depending on the title in question. From this point of view, unfortunately, we cannot say that we are completely satisfied. In fact, the nature of Microsoft's server farm based on
Xbox
One S is evident, which is starting to become obsolete and difficult to accept, especially for all those accustomed to current generation consoles. In this sense we hope that the transition to
Xbox Series X
can happen as soon as possible, even if the shortage of components and hardware scares us a lot and makes it difficult to believe that we can deliver on the promise of a smooth switch by
the end of
the game. year.
To aggravate the current situation, if we want to say so, we also think of the lack of 1080p as the maximum resolution, which has almost always seemed to be anchored to 720p. What is certain is that Microsoft has just started testing FullHD in recent weeks - in conjunction with what
Sony
has done for its
PlayStation
Now - and, realistically, in a few weeks we could see the transition.
The experience on PC
We would also like to talk specifically about our experiences, both on PC and on iOS / iPadOS. Let's start with the most classic of possibilities, the one that could lead every gaming enthusiast to take advantage of the convenience of the cloud on their PC or Mac. As we have already said, the web app works and performs well. It is responsive and fluid, respecting all the prerequisites for an excellent service.
However, it is when you launch the games that you notice the first problems. Especially for those with monitors above 1080p, the experience is still bordering on the unjustifiable. Bad resolutions combine with input lag that only gets worse during peak hours and days, making it difficult to manage even light titles like Dead Cells. Exactly as happened in the early days of the Android version, users, feedback and large-scale tests will allow Microsoft's guys to better solve the situation and we are sure they will succeed over the next few months. Currently, however, the use on PC is castrated by these structural limitations and by a user experience that comes out resized and difficult to understand also in other respects.
An emblematic example is what I see the combination of mouse and keyboard . We are talking about Microsoft, not a newcomer in the sector, which has been developing all your titles for PC for years now and which forces its users to use a pad. Without any logical reason, in fact, even after testing various titles and equipment, there does not seem to be any mouse and keyboard support, thus drastically limiting a certain type of experience. immediacy of the application, the client and the start of the game itself. In this way, Microsoft returns to remind us, if it were still needed, of the convenience that cloud gaming will represent once it has really found its space.
iPhone and iPad
It was strange to be able to finally find a way to start xCloud on an Apple device. The strength of web apps is precisely that of allowing us to bypass unjustifiable commercial blocks such as those of the Cupertino house and, even if we had to wait a few months too long, we finally have the opportunity to give voice to our cloud gaming craving. The procedure is exactly the same as we have already mentioned above, with the difference that in this case we are faced with the iOS interface and the possibility (recommended by the same web page) to add an icon on the home, so as to transform the connection to the browser in a real app. Everything works very well and gives fluidity and immediacy, putting us in front of a clear and easy-to-manage screen.
As for the PC version, we delighted in testing different titles, from the most technically expensive ones like a Gears 5, to experiences that require great reactivity such as Dead Cells, passing through
Forza Horizon 4
, now almost a tech demo as regards the aesthetics and responsiveness of the driving commands. The feeling is in all respects better than what we perceived on PC and this only strongly confirms how xCloud is still anchored to an average mobile use, which is trying to grow and will grow, but that in the portable world finds its true dimension.
Our test was carried out on both the iPhone X and the iPad Pro and, if in the first case it is clear that the 720p resolution is more than adequate to return a satisfying experience, we were also very positively surprised by the behavior of xCloud on iPad and the image it gave us, sufficiently clean and certainly more fluid than the one we had on PC.
In addition to this, the iOS version also allows to use the recent touch controls function, not yet implemented for all titles, but easily scannable thanks to an icon that characterizes them and a specific category in the catalog. The writer does not like touch controls, but we cannot but appreciate an important implementation for many accustomed users and also useful in the name of immediacy and portability.
xCloud on PC and iOS behaves a bit like we expected. Still back and damn in beta, the fruition on PC, much later and almost defined that on iOS, borrowed from the Android version. The web app works well, it's smooth, responsive and clear. Unfortunately, the resolution still at 720p does not help the use on PC, but the complete transition to FullHD should start soon.
CERTAINTY
Excellent web app On iPhone and iPad it behaves very well The 1080p is on its way ... DOUBT ... but the current 720p makes it almost unusable on PC Input lag still important in times of high traffic The base of Xbox One S starts to make itself felt Have you noticed any errors?