Xbox Series X | S and Xbox One, May 2021: the best games of the month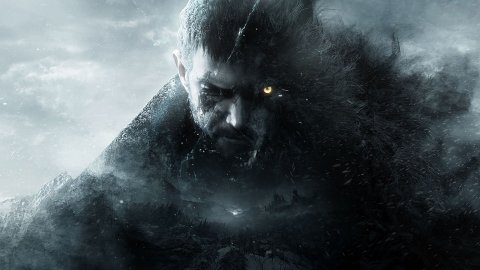 Xbox Series X | S and Xbox One, May 2021
Finally here we are: in May 2021, owners of
Xbox Series X
|
S and Xbox One
will be able to face a new, disturbing adventure based on witches, werewolves and vampires with
Resident Evil Village
.
However, it is also the month of MechWarrior 5: Mercenaries console debut, Mass Effect returning in style with the Legendary Edition and two promising new experiences: the action RPG Biomutant and the multiplayer PvPvE Hood: Outlaws & Legends.
Resident Evil Village
Resident Evil Village, Lady Dimitrescu and her daughters. Released on Xbox Series X | S and Xbox One on May 7th
New episode of the Capcom survival horror series, Resident Evil Village incorporates the mechanics of the seventh chapter, the first-person view and the same protagonist, Ethan Winters, to get involved in a new adventure, this time set in a remote European village where witches, monsters and vampires seem to move.
Determined to save what remains of our family, in the game we will have to collect resources and objects to upgrade the weapons we have, get new equipment from the creepy merchant of the village and use all possible resources to try to survive this new nightmare. Will we succeed?
Hood: Outlaws & Legends
Hood: Outlaws & Legends, a fight sequence with the guards. Releasing on Xbox Series X | S and Xbox One on May 10th
Set in a dark fantasy setting inspired by medieval England, a kingdom controlled with an iron fist by the state, Hood: Outlaws & Legends starts with legend of Robin Hood to narrate the exploits of a handful of thieves and mercenaries who battle it out in an attempt to take possession of the county's treasures.
The PvPvE experience sees two teams of four players face off on different maps with the aim of getting to the chest full of coins first and stealing it from the guards who guard it. It will not be easy: we will have to exploit the characteristic abilities of each different character to gain an advantage and capitalize it.
Mass Effect Legendary Edition boasts remastered 4K graphics. Out on Xbox One on May 14th
The famous BioWare saga returns
with Mass Effect Legendary
Edition, a remastered edition that includes the first three chapters of the series, technically improved thanks to high resolution and all enhanced effects, but also refined in terms of gameplay due to a whole series of measures aimed at modernizing the experience.
We are therefore talking about an unmissable collection for the nostalgic of the Normandy and the adventures of Captain Shepard , but also for new users who want to approach a historic sci-fi franchise for the first time, revived as part of a package that also includes all the downloadable content released over time.
Biomutant
Biomutant, the unusual protagonist grappling with the vast open world of the game. Out on Xbox One on May 25th
The wait has been long, but finally Biomutant is preparing to make its debut, catapulting us into a post-apocalyptic world inhabited by anthropomorphic animals. Under the command of a combat-savvy mutant, our task will be to find the origin of a mysterious plague that is killing the Tree of Life, uniting the various tribes under a single banner.
A ' no small feat, which we can however complete using the powerful martial arts Wung-Fu, a large arsenal of weapons to be collected or built using the resources collected within the scenario and the possibility of recoding our DNA in order to obtain new capabilities. All against the backdrop of a vast open world filled with things to see and do.
MechWarrior 5: Mercenaries
Out on Xbox Series X | S and Xbox One on May 25
Last chapter of the series set in the BattleTech universe, MechWarrior 5: Mercenaries takes us to 3015, at the center of a bloody conflict between colonies determined to conquer independence. The war is fought aboard the BattleMechs, huge armored robots equipped with devastating weapons, available in various models, that face each other on the battlefields.
We will have to drive one of these mechs and carry out a campaign consisting of increasingly complex missions, to be played alone or in cooperative multiplayer for up to four participants.
Other games to be released in May 2021
Skate City, out May 6 Assassin's Creed Valhalla: Wrath of the Druids, out May 13 Subnautica: Below Zero, out May 14 Leisure Suit Larry - Wet Dreams Dry Twice, out May 18 The Wild at Heart, out May 20 Knockout City, out May 21 Rust, out May 21 King of Seas, out May 25
Have you noticed any errors?