Days Gone 2 canceled: director of debut opus reacts to Bloomberg article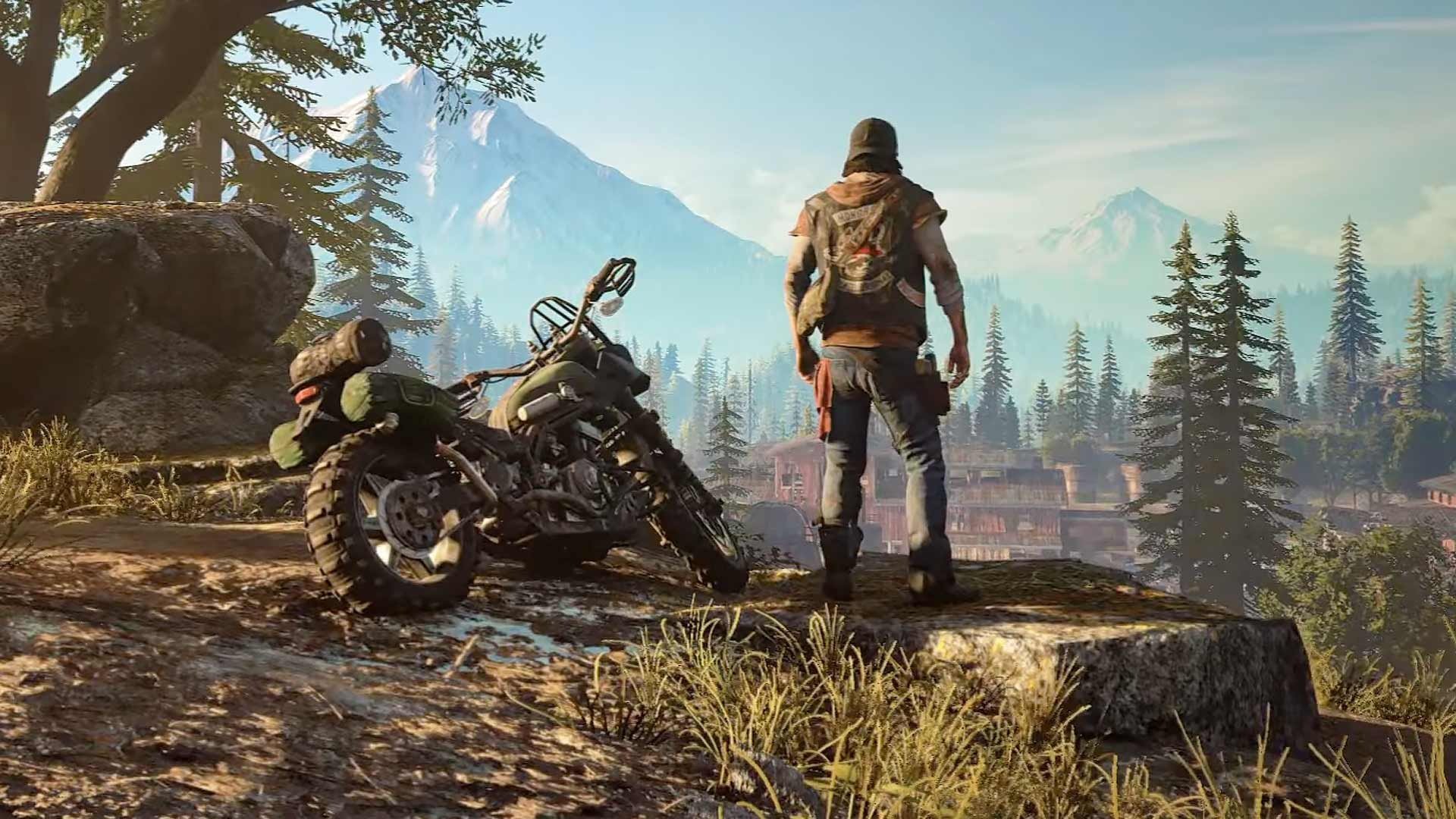 Days Gone 2 canceled
It is Days Gone that interests us today, since Jeff Ross, director of the title, recently spoke at length with David Jaffe, the opportunity to review what Jason Schreier has published at Bloomberg. First of all, let's remember that Jeff Ross, accompanied by John Garvin, creative director, left the studio at
the end of
last year. From now on, we know that
Sony
would have, in 2019, indicated to Bend that the Days Gone 2 project was not validated, before sending part of the teams to work on a multiplayer game, while the other had to work on Uncharted.
However, Bend executives did not seem satisfied, and asked to stop working on Project Uncharted. A request that was visibly accepted last month, allowing Bend to work on a new game. Overall, Jeff Ross, who has since been to NetherRealm, seems to understand Sony's decision about Days Gone 2, even though he says "never say never". According to Jason Schreier, the difficulties of the development of Days Gone, as well as a mixed critical reception would have cooled Sony.
(...) We were 45 in the studio and we were wondering how to create an open world with this effective. The solution was to get bigger, so we went from 45 to something like 120. There was a high starting budget for Days Gone but we went way over it and I think that number would have been the starting point for a more (...) These Sony AAAs ... they really come at a cost. (...)
He explains in particular, without saying too much, that the return on investment is less and less certain, because we are now talking about the need to sell 4 or 5 million copies just to cover development costs. Thus, he understands that Sony is very careful with what it decides to finance, because "they do not have the money of
Microsoft
". So, and still
according to Jeff
Ross, it is normal for Sony to be very careful, because the money generated by one game makes
it possible to
finance the next one. He admits, however, that he does not know the situation of "little games", which make it possible to create "a good image and affection for the brand". Despite everything, he evokes one of the ideas that trotted in his head for this sequel. He would indeed have liked to set up cooperation, an idea already considered in Days Gone.
If they can only fund a certain number of games, I think that's understandable. (...) They don't make money like Fortnite through additional content, so they have to be careful. For Sony, each generation is about survival. They have never been super rich and must therefore be smart. I think the fans should understand that.
Jeff Ross talks about the other side of the coin. Sony has built its reputation on great, polished single player games that work and make money. However, and if Sony is doing very well despite the production difficulties of the
PS5
, these revenues do not weigh heavily next to high-engagement games such as Fortnite or Genshin Impact. A situation which could evolve, since job offers intended to develop the mobile strategy were spotted recently.
To read also
The Last of Us
: soon a PS5 remake? A new Uncharted in development? Days Gone 2 canceled in favor of other Sony games? David Jaffe (Youtube), via Gamekult
---
Days Gone 2 and new Uncharted for PS5 cancelled by Sony claims report
Days Gone – the chances of a sequel have apparently… gone (pic: Sony)
Sources suggest that developer Sony Bend has had two projects cancelled recently, including a new Uncharted and Days Gone 2.
A damaging new report on Sony's first party studios, which claims that Naughty Dog is currently working on a remake of the first The Last Of Us, also suggests that plans for Days Gone 2 have been cancelled.
Although the original was less critically acclaimed than most other first party Sony games it was still commercially successful, and it was widely assumed that developer Sony Bend would get to create a next gen sequel.
According to a new Bloomberg article by respected journalist Jason Schreier, that's exactly what was pitched to Sony but it was turned down, due to the original's poor critical reception and long development.
Advertisement
Advertisement
This is surprising as Sony Bend is known to be working on a new game and it was recently announced that Days Gone would be ported to the PC, which is hardly a sign that Sony is in any way embarrassed by it.
According to Schreier, one team at Sony Bend was told to help Naughty Dog with a multiplayer game, likely the oft-rumoured The Last Of Us spin-off, and a second was tasked with working on a brand new Uncharted game under Naughty Dog's supervision.
Supposedly Sony Bend was unhappy at playing second fiddle to Naughty Dog, fearing they would become merely a satellite studio, and a number of developers left, including key senior staff.
Those that remained allegedly asked to be taken off the Uncharted project, which Sony agreed to. The report confirms they are now working on a new game but presumably not one related to either Days Gone or Uncharted.
More: Games news
With Japan Studio as the most public example, the report paints a picture of Sony focusing on an increasingly narrower range of studios and franchises, just as Microsoft is expanding its reach with both.
This inevitably raises more questions on how Sony is handling the transition to the PlayStation 5 and whether it can successfully leverage its first party success from the last generation to the new one.
Email gamecentral@metro.co.uk, leave a comment below, and follow us on Twitter.
MORE : The Last Of Us PS5 remake in development as developers complain of Sony 'obsession' with blockbusters
Advertisement
Advertisement
MORE : Gran Turismo 7 delayed until 2022, Days Gone coming to PC
MORE : Days Gone developer starts work on new PlayStation 5 game
Follow Metro Gaming on Twitter and email us at gamecentral@metro.co.uk
For more stories like this, check our Gaming page.