Assemble that Passes you # 295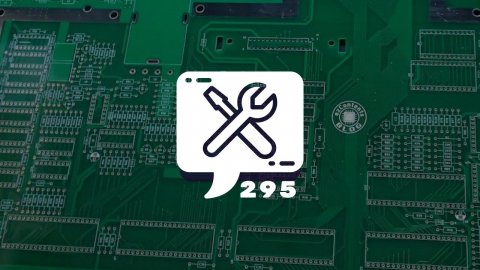 Assembla che ti Passa is a weekly column that collects the main news related to PC gaming hardware and offers three configurations, divided by price ranges, designed for those who want to assemble or update their machine. As usual, suggestions are welcome and corrections welcome, as long as the tones are adequate. Another tip is to read the paragraphs presenting the configurations before you do battle in the comments.
The main argument in the world of PC gaming remains the lack of GPUs, almost impossible to find at acceptable prices. We know that a role in all this is also played by the new crypto currency rush, as well as scalpers and suppliers who have not made too much trouble playing on prices to greatly expand their profit margins, but as far as the nervousness of PC gamers is justified, it is good to keep in mind that the discrepancy between a very high demand and an insufficient supply is a problem of the entire technology sector.
Between clogged production lines and a notable increase in laptop sales, analysts predict other problems including increases in storage prices, starting with old but capacious hard drives to arrive at SSDs of all kinds. Furthermore, a significant increase is expected for the current quarter, compared to the same quarter of last year, in the price of memories, with an increase in the price increase forecasts which have slipped from the previous range of 12-18% to a much more substantial 18- 23%. And we're not just talking about notebook memories.
High demand and slowness of the system to adapt have made it very difficult to buy a GPU The increase in requests for one type of memory affects all production lines and also produces effects on other types of memory. It is no coincidence that a rise in the prices of desktop PC memory has already been evident for a few weeks, at least at the large online retailers. In addition, price increases are expected for graphics card memories, low-power ones for mobile devices and those for servers, with potentially harmful effects on the price of final products. Some memory producers may have room to maintain higher rates and limit the price increase, but on the net there are already those who invite the instant purchase of memories unless they want to pay astronomical figures. However, we must take into account that the transition to DDR5 modules will begin by the end of the year and it may not be wise to invest now in memories destined to become obsolete in a few months.
Among other things, by the beginning of 2022 we should see the first effects of adaptation of the industry to increases in requests, with consequent improvements in the case of availability and prices. Sure, considering the price hikes for memory and TSMC's possible wafer price hike, perhaps as much as 25%, GPU recommended prices are likely to still be well above launch, but once upon a time once the price increases derived from speculation are removed, the figures to be spent should in any case be significantly less disproportionate than the current ones. Some improvement, however, we hope to see it sooner. In fact, it seems that NVIDIA is taking measures for the entire GeForce RTX 3000 family with the aim of limiting the mining capabilities of all models in its offer intended for gamers.
We have already seen a trick in this sense in the case of the GeForce RTX 3060, but the 50% reduction in the hash rate was first circumvented by third parties and then removed by the same NVIDIA that was faced to inevitable controversy. However, it does not seem to have given up. In fact, there are rumors on the web that speak of a revision of all the gaming models of the RTX 3000 series and
there is no
mention of software measures. As reported by Igor's Lab, NVIDIA would have asked the partners to equip the models of the
GeForce RTX 3080 Ti
, apparently scheduled for May 25, with limiters for the computing capacity related to cryptocurrencies. It would therefore be hardware measures, much more difficult to circumvent.
NVIDIA seems intent on permanently separating gaming cards from mining cards Nonetheless there is no need to expect miracles in terms of availability. Requests for cards related to cryptocurrencies undoubtedly have effects on the availability and prices of GeForce and Radeons, but the problems of the market in responding to very high demand are far greater in scope. We have seen queues for a switch up to 12 months long, cars stopped due to a lack of chips and the increase in memory prices that could become even more expensive in the coming months. We cannot therefore deny that we are in a complex situation that cannot depend on the machinations of a single entity. The demand is clearly very high as is evident from the increase in video cards sold compared to past years, from the sales records of consoles and from Taiwanese warehouses which, despite clearing a large number of GPUs, as some videos show, fail to satisfy the overall demand.
If nothing else, when new cards hit the market, at launch someone is finally able to buy a new generation video card at the recommended price. Of course, not everyone is willing to embark on click competitions that often end in bitter disappointment, but despite the scalpers and reduced availability, even several inhabitants of the boot managed to buy an RX 6800 XT during the launch, which happened a little more. two weeks ago, of the Midnight Black version of the powerful AMD card. We therefore hope that others will succeed in the same feat when the GeForce RTX 3080 Ti becomes available, apparently arriving in May.
The new cards disappear in an instant, allowing a lucky few to finally buy a new generation GPU at the recommended price The GeForce RTX 3080 Ti has not yet been officially presented, but we can almost take it for granted considering the numerous rumor of reliable sources that, as we have already said, have indicated a launch date. We can therefore also accept the features that tell us about a $ 999 card equipped with 10240 CUDA Core, 320 Tensor core and 80 RT core which could therefore be very close to the RTX 3090, at least in gaming, despite a halved amount of memory. still sufficient for 4K given the 12 GB of GDDR6X with 384-bit bus, and lower frequencies, with 1365 MHz base and 1665 MHz in boost. This could make it an excellent purchase for those looking for extreme gaming performance and no need for the 24 GB of the RTX 3090. This, of course, as long as you can grab one.
Budget configuration
The budget configuration is the one oriented to saving but it is not certain that there is no room for the upgrade where interesting prospects arise. The proposals in this range include solutions designed for low-profile games and 1080p-oriented builds.
The Core i5-11400F remains one of the most interesting options for a low-end configuration capable of guaranteeing a good power. Obviously it does not enjoy the increase in IPC of the Core i3-11400F but it costs much less and still offers excellent performance in the game.
For some time, unfortunately, the GeForce GT 1030 is the only one GPU whose average price falls within the requirements of the low-end, despite a price increase of around 25%. The rise, it must be said, is clear, but it is decidedly lower than that of the higher-end models, some also sold at double, and even higher, than the recommended price.
BUDGET Component Price PROCESSOR
Intel Core i
5-10400F 2.9-4.3GHz 140,00 € ASRock H410M-HDV MOTHERBOARD 80,00 € VIDEO CARD MSI GeForce GT 1030 OC 2 GB 115,00 € RAM Crucial Ballistix 2x8GB 2666MHz CL16 80,00 € POWER SUPPLY EVGA 450 BR 80+ Bronze 45,00 € HARD DISK Kingston A400 480GB SATA III 50,00 € CASE Kolink Nimbus RGB Mid Tower 50,00 € TOTAL 560,00 €
Gaming configuration
In the gaming segment there are usually those components that
allow you to
face the game on the PC without fear and to hold on for some time. The frame rate showdown is just around the corner but, with a good base, it's always possible to sell the old GPU before it devalues ​​too much so you can buy a new one just in time
to take on
the next hardware-smashing blockbuster.
Although the price of the Core i5-10600K is very attractive, we return to focus on a latest generation alternative, with new technologies, a higher frequency peak and a significant increase in instructions per clock . The net increase in raw power does not translate into a similar increase in in-game performance, but these still improve by a few points, thanks to the memory overclock now also available on mid-range motherboards and rethought to offer greater advantages performance.
The only true mid-range card currently in circulation is the GeForce RTX 3060, designed for uncompromising 1080p. But it has a high base price and is very difficult to find, which has led to dizzying price increases that force significant outlays even when looking for the most advantageous international offers. Occasionally some models appear at less disproportionate prices, but these are a few pieces that disappear in the blink of an eye.
GAMING Component Price PROCESSOR Intel Core i5-11600KF 3.9-4.9 GHz 285,00 € MOTHERBOARD Asrock Piastra B560 Steel Legend 150,00 € VIDEO CARD Inno3D GeForce RTX 3060 Twin X2 OC 12 GB 690,00 € RAM Corsair Vengeance RGB PRO 2x8GB 3200MHz CL16 115,00 € POWER SUPPLY FSP Hydro PRO 600W 80+ Bronze 75,00 € HARD DISK Samsung 860 Evo 500GB SATA III 85,00 € CASE EMPIRE GAMING Diamond ARGB Mid Tower 75.00 € TOTAL 1475.00 €
Extra configuration
Push configuration makes sense made only for those who aim for high resolutions, aware that luxury often does not go hand in hand with rationality. On the other hand, let's face it, who doesn't like having a nice engine under the hood even
if you have
to respect the speed limit?
This week we allow ourselves to point to the 12 cores of the Ryzen 9 5900X which is available in large retailers at around 670 euros and can be purchased for 560.57 euros, matching the availability window, on the official AMD website. Let's be clear, it is not a product designed only for gaming, but thanks to the higher peak clock and the greater number of cores it guarantees something more even
in video games
that exploit these characteristics.
With such a processor it is natural to aim for the most powerful GPUs in circulation, unfortunately even more difficult to find and subject to even higher prices than lower-end models. In addition, the best offers are subject to long waits and involve the risk of price changes. For this we recommend a lot of caution and a lot of patience, waiting for better times or more reasonable occasions.
EXTRA Component Price PROCESSOR Ryzen R9 5900X 3.7-4.8GHz 670,00 € ARCTIC Liquid SINK Freezer II 240 85,00 € MOTHERBOARD GIGABYTE X570 AORUS Elite 190,00 € VIDEO CARD PALIT GeForce RTX 3070 GamingPro OC 10 GB 1200,00 € RAM G.Skill Trident Z RGB 2x16GB DDR4 3600MHz CL16 245,00 € FOCUS GX POWER SUPPLY- 850 80+ Gold 150,00 € HARD DISK Sabrent Rocket 1TB M.2 PCIe 4.0 200,00 € CASE Thermaltake View 37 ARGB Edition Mid Tower 165,00 € TOTAL 2905.00 €
Have you noticed any errors?