Final Fantasy 7 Remake, no news from the recent concert in Japan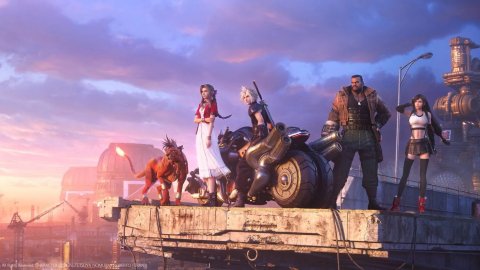 Final Fantasy 7 Remake
Final Fantasy 7
Remake seemed to have been at the center of some particular announcement by producers Motomu Toriyama and Yoshinori Kitase during the concert dedicated to the series that was held in the past few hours in Japan, but in the end absolutely nothing emerged.
On the other hand, the thing had already been clarified: after a first rumor that he wanted announcements arriving on "contents" related to Final Fantasy 7 Remake during the concert, subsequently a correction arrived that explained how it was a incorrect translation of the words from Japanese, therefore Toriyama's intervention did not seem to refer to news on the front of the new video game.
At this point there is confirmation: the event has passed and not only there are no were big announcements, but not even particular hints to Final Fantasy 7 Remake as a video game, with the two simply referring to the concert, explaining how they had to opt for a streaming event due to the Cov id-19 and the reworking work carried out on the original music to make them more dynamic and rearranged for the orchestra.
So no reference to some of the recurring themes in recent rumors, such as the
PS5
version of Final Fantasy 7 Remake specifically reworked for the next gen or ports on PC or even
Xbox
, considering that in April the exclusive period that was to tie the game to
Sony
platforms for a year will expire.
Or at least this is not the venue where we should have expected some information about it, but new announcements could still arrive in the coming weeks. On the other hand, Final Fantasy
7 Remake Part 2
continues its development in the meantime.