Attack on Titan, Jannet's Annie cosplay is truly impressive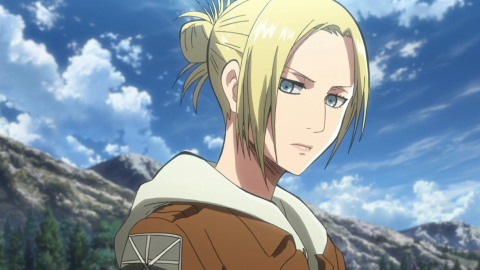 Jannet's Annie cosplay
We return to the parts of Attack of the Giants for a new cosplay, this time by the multifaceted Jannet who plays Annie Leonhart in a particular and truly impressive form.
Considering the way it shows itself, the cosplay in question could also be classified as a spoiler, so in case you are not updated on the events of the manga or anime in question.
Annie Leonhart
shows up in the cosplay of Jannet in the her form of giant, through a really well done make-up: instead of using a costume, the cosplayer in question chose the solution of body painting, as she often did in other situations, also considering how her body makes her somewhat inclined to show herself without great hesitation.
Given the giantess form chosen for this cosplay, in this case Jannet does not make use of her seductive skills to best interpret the role, but there is no doubt that she is able to render to be somehow fascinating even a monstrous character like transformed Annie.
In short, if nothing else, a less common interpretation than usual regarding the cosplay inspired by
The Attack of
the Giants. Precisely in this regard, however, we remember the
cosplay of Mikasa
by ceeceemay, while to go fishing from other series and intellectual properties in the cosplay field we remember that of the Panterona impostor from Among Us and that of Tifa of shirogane_sama obviously from
Final Fantasy 7
.