Final Fantasy XIV: Endwalker, revealed some of the news and changes to the gameplay coming soon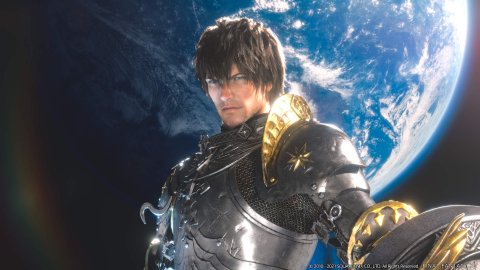 Final Fantasy XIV
During the last Letter from the Producer broadcast, Naoki Yoshida, the producer and director of
Final Fantasy XIV
Online spoke about the news for the various professions (Jobs), fights and general changes coming with the highly anticipated Endwalker expansion, which will be available in November on
PS5
,
PS4
and PC.
During the live show, Yoshida unveiled the new Actions of the various classes, namely attacks, spells and various abilities, which
will be in
troduced in the expansion and of which you can have a taste in the trailer dedicated to the Jobs published last Saturday. In addition, the mechanics of the Summoner have been significantly changed, the addition of buffs on single objectives for all healing professions, the introduction of timed effects on the defensive cooldowns of tanks and much more.
Among other new features. mentioned in the latest press release from Square Enix, we learn that the Endwalker expansion will introduce changes to the rewards of the Duty. Trials, in both Normal and Extreme difficulty, will also include a weapon crate along with one of the weapons available as a reward, so players can more easily obtain the ones they want.
Among the system updates, there will be improved customization of the HUD, an improved ground aiming functionality and updates to the user interface. There will also be changes regarding high quality items: to reduce inventory overload and avoid inadvertent acquisition of high quality items, some items, such as collected items, enemy drops and trade materials, they
will no longer be
available as high quality items. Gatherer actions, missions and achievements related to high quality items will be modified accordingly. Crafted items and gear pieces will remain available in both normal and high quality.
Finally due to the urgent need to resolve the server overload, the system to travel between Data Centers will be added after patch 6.0.
In the months before the release of Final Fantasy XIV: Endwalker, set for November 23, 2021, players
will be able to
enjoy new game content and information about the expansion:
Event in collaboration with Final Fantasy XV: until October 18, Noctis Lucis Caelum returns to the world of Hydaelyn. Players who have reached level 50 and completed the main mission "The Ultimate Weapon" can participate to earn various rewards, including Noctis' hairstyle and outfit, the Regalia Type-G mount for four people, and more. Those who have already completed this mission can use the new Seasonal Event Replay feature to do it again and start the adventure again with Noctis. Dragon Quest X Collaboration Event: The Wonderful World of Dragon Quest X returns to Eorzea from October 19 to November 11 with the "Breaking Brick Mountains" Collaboration Event. Players will be able to participate in this limited-time event and face powerful and deadly golems to earn Dragon Quest themed rewards. Final Fantasy XIV - Letter from the Producer LIVE # 67: On November 5, 2021, Naoki Yoshida will present more Endwalker news, including details on new PvP content, other updates on Crafters and Gatherers, gameplay changes and more. The broadcast will air on the official Final Fantasy XIV Twitch channel, which you can reach at this address.
Have you noticed any errors?
---
Final Fantasy XIV Endwalker details new Sage and Reaper jobs in new Job Actions trailer
Square Enix has unveiled some of the updates to Job Actions in forthcoming MMO expansion Final Fantasy XIV: Endwalker.
In the latest Letter from the Producer broadcast, the game's producer and director Naoki Yoshida introduced the new Sage and Reaper jobs (or classes). The Sage is a healer role, who can leech health from enemies by attacking them and buff their party mates. The Reaper meanwhile will be able to summon a Voidsent Avatar who they can merge with via a Shroud Gauge.
There's plenty of wider-scale changes to look forward to too. The expansion also promises new gameplay experiences including changes to Summoner mechanics. On top of this, single target buffs are now available to healer jobs. There'll also be Duty Reward Adjustments which include dropping weapon coffers.
There'll be various system and quality of life updates too, including enhanced HUD customisation. The team also hope to reduce inventory bloat by removing some excess items from the high quality pool. And, in an attempt to ease the game's recent server issues, a Data Center Travel System is promised for after Patch 6.0.
You can check out the lengthy twenty minute Job Actions trailer below or check out the full seven hour replay here. Final Fantasy XIV: Endwalker launches on PlayStation 5, PlayStation 4 and PC on November 23.
Final Fantasy XIV: A Realm Reborn
on PC, PlayStation 3, PlayStation 4
A revamped version of Final Fantasy XIV featuring a brand new world…
Release Date:
14 April 2014