AMD Radeon RX 6900 XTX, NVIDIA GeForce Lovelace, Prices of New Intel CPUs - Assemble That Pass # 313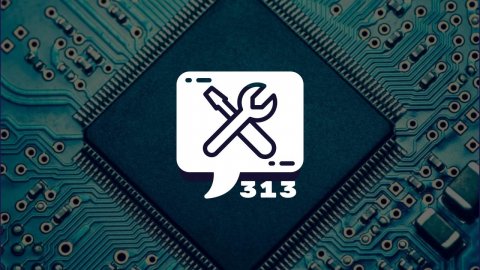 AMD Radeon RX 6900 XTX
For a couple of weeks the world has started spinning again driven by rumors, clues and indiscretions that fuel hopes for a 2021 finale full of news. But in between there are also certainties such as the first Intel consumer GPUs and the new
Intel Alder Lake
CPUs.
Perhaps we will find the NVIDIA GeForce RTX 3090 Super in stores whose rumors, which we talked about last week about we talked about last week, go in tandem with those popped up this week, on a mysterious AMD Radeon 6900 XTX. This elusive graphics card is one of the protagonists of the new Assemble that Pass You.
AMD Radeon RX 6900 XTX
The AMD Radeon RX 6900 XTX could use selected chips to reach the top of the performance. possible arrival of an NVIDIA GeForce RTX 3090 Super could depend on the need for NVIDIA to give an answer to a new AMD Radeon which, using selected chips and reaching extreme frequencies, could aim for the crown of the most powerful consumer card in circulation.
Let's talk about the AMD Radeon RX 6900 XTX, mentioned in a shred of slides that, published by CyberPunkCat, immediately gives a certain strength to the rumor. Let's be clear, as the leaker who published it specifies, the image could relate to a slide prior to the launch of the AMD Radeon RX 6000, when the nomenclature of the series was still subject to change, but in the same image we find a clue that there leads to think differently.
Under the name of the card are indicated 24.93 TFLOPs of FP32 power which correspond to the boost value of a liquid-cooled AMD Radeon RX 6900 XT, reserved for OEMs. In addition, there is talk of memory at 18 Gbps, against the 16 Gbps of the AMD Radeon RX 6900 XT which should lag behind, compared to such a card, by 8 percentage points. Certainly not a revolution, but enough to surpass the NVIDIA GeForce RTX 3090 at least in terms of brute power, given the lower endowment of AMD cards in terms of ray tracing and the lack of cores dedicated to machine learning.
It would be an excellent goal, especially considering that it should depend on the simple use of the best samples of the Navi 21 XT chip, the same ones mounted on the AMD Radeon RX 6900, renamed for the occasion Navi 21 XTXH and pushed, apparently, up to a boost clock of 2.435MHz. All seasoned with a bandwidth of 576 GB / s, which is 13% higher than that of the basic version of the card.
We can expect
all-round performance improvements, provided the card in question exists.
NVIDIA GeForce Lovelace may be around the corner
The NVIDIA GeForce RTX 4000 series may be around the corner The fight to take the performance peak of the current generation of GPUs may not be over yet, but the attention of the general public is already geared towards next-generation cards that may not be that far off, at least in the case of NVIDIA GeForce Lovelace.
According to a rumor by Kopite7kimi, which would also confirm NVIDIA's choice to use TSMC's and not Samsung's 5-nanometer transistors, the Lovelace cards could arrive by the end of the year, breaking the biennial release rate that featured the latest series of GeForce cards. This is thanks to the use of an architecture similar to that of current GPUs, albeit enhanced, which would guarantee a couple of rather significant benefits.
First, NVIDIA would have something with which to overshadow Intel ARC GPUs Intel ARC GPUs, potentially dangerous also given the presence of hardware dedicated to machine learning, and would come up with a whole new series without having to fear the competition from AMD, already working on a new series of Radeons that should arrive during the 2022.
Furthermore, given that Ampere cards still seem too expensive to produce, taking the field with a new series based on
the evolution of
a familiar technology with more efficient transistors could guarantee significant increases in power with less expense . This would mean greater profit margins and could help manufacturers and suppliers not to step too hard on prices, despite the complex situation in the hardware market is likely to last until late 2022 last until late 2022.
It is no
t certain that this scenario will take shape, but it is certainly compatible with the rumors of recent months. On the other hand, the rumors relating to NVIDIA have repeatedly mentioned both a classic Lovelace architecture and the new Hopper architecture that could still come out next year, thus maintaining an annual frequency to the detriment of the GPUs already on the market.
AMD Radeon: 6 nanometer RDNA 2 refresh possible
Possible 6 nanometer refresh for AMD Radeon RX 6000 GPUs AMD may have a partial counter-move in a scenario that is expected to be full of blows and answers. The guys from the Phoronix portal have in fact discovered, in the latest patch of the AMD drivers for Linux, 17 new rumors related to 5 new models of the AMD Radeon RX 6800, 5 new AMD Radeon RX 6700 and 7 new
AMD Radeon RX 6600
. Enough to do think about a possible 6 nanometer refresh of the entire family of RDNA 2 video cards.
Let's be clear, if the models had the same specifications as the current ones we would be faced with performance increases limited only to the increase in efficiency, but the refresh with different transistors could allow AMD to increase the production of cards and to lower prices so as to catch up on an NVIDIA with a large advantage. It could also be special models: PRO models in the style of the NVIDIA GeForce RTX Super or simply placeholders waiting to evaluate the success of the AMD Radeon RX 6600 and the possible arrival of the AMD Radeon RX 6900 XTX.
Intel Alder Lake: the possible prices
Intel Alder Lake processors exploit a hybrid architecture to ensure efficiency and power Thanks to a rumor, published by Momomo.us, the possible prices of the Intel Alder Lake series have sprung up , a line designed to combine high efficiency cores and high performance cores in a single big.LITTLE architecture, powerful but versatile. Interesting therefore, also in its desire to curb AMD which, by exploiting the chiplets, has achieved great success.
At the same time, however, the general increase in prices could be a game for Intel. The alleged price list popped up on the net, as is evident, shows higher values, but we are talking about processors that equip a number of cores higher than that of the previous ones and € 739.19 for the Intel Core i9-12900K equipped with 16 cores , are in line with the price of the AMD Ryzen 9 5950X.
Budget configuration
The budget configuration is the economy-oriented one but there is no guarantee that there is no room for the upgrade where interesting prospects arise. The proposals in this range include solutions designed for low-tech gaming and 1080p-oriented builds.
With the price of the AMD Ryzen 5 3400G again steadily rising, we dare to focus on a solution that is not. economical, but less expensive and more powerful, as well as finally available for everyone. We are talking about the AMD Ryzen 5 5600G, a smooth version of the excellent Zen 3 processor with 6 cores and 12 threads that alone can suffice for a system capable of offering a console experience of the last generation, with the advantages of the PC. br>
The integrated Vega GPU stops at just 7 compute units but still guarantees overall performance superior to that of 11 compute units of the AMD Ryzen 3400G thanks to higher frequencies and the boost of a more capable processor in terms of single performance core and gaming.
BUDGET Component Price PROCESSOR AMD Ryzen 5 5600G 3.9-4.4GHz 295,00 € ASUS PRIME MOTHERBOARD B550M-A 100,00 € Integrated VIDEO CARD 0,00 € RAM Crucial Ballistix 2x8GB 3200 MHz CL16 85,00 € POWER SUPPLY EVGA 450 BR 80+ Bronze 40,00 € HARD DISK Kingston A400 480GB SATA III 45,00 € CASE BitFenix ​​Nova Mesh SE Mid Tower 60,00 € TOTAL 625,00 €
Gaming Configuration
In the gaming range usually those components are found which allow you to face the game on PC without fear and to hold on for some time. The frame rate showdown is just around the corner but, with a good base, it's always possible to sell the old GPU before it devalues ​​too much so you can buy a new one just in time to take on the next hardware-smashing blockbuster.
Also this week we rely on the Intel Core i5-11600KF, one of the most sensible options of the new Intel series, so much so as to cost less in practice than the models without overclocking and without integrated GPU. We keep it, therefore, despite a motherboard that does not allow you to push the processor frequencies.
In any case we are talking about excellent performance regardless, even in gaming, and a perfect base for any GPU. And
this is where
a partial sore point comes. In fact, some GPU games have arrived this week, but that hasn't stopped average prices from rising again.
GAMING Component Price PROCESSOR Intel Core i5-11600K 3.9-4.9GHz 250,00 € ASUS PRIME B560M-K MOTHERBOARD 105,00 € ASUS Phoenix GeForce RTX 3060 12 GB 620 VIDEO CARD , 00 € RAM Corsair Vengeance RGB PRO 2x8GB 3200MHz CL16 95,00 € POWER SUPPLY Sharkoon WPM Gold Zero 650W 80+ Gold 65,00 € HARD DISK Crucial MX500 1 TB SATA III 90,00 € CASE NZXT H510 Mid Tower 85.00 € TOTAL 1310.00 €
Extra Configuration
The pushed configuration makes sense only for those who aim for high resolutions, aware that luxury often does not go hand in hand with rationality. On the other hand, let's face it, who doesn't like having a nice engine under the hood even if you have to respect the speed limit?
Let's go back to choosing a 12-core processor, perfect for those in need of raw power. It must be said that finally the Intel Core i9-11900K is available at the same price as the AMD Ryzen 8 5900X, and also guarantees a hint of more single core performance, but it falls short in efficiency and overall power when all cores are called in. cause.
On the up again, the NVIDIA GeForce RTX 3080 Ti is slightly cheaper than the AMD Radeon RX 6800 XT and has the advantage of more ray tracing cores and DLSS, not yet universally supported, but more effective than FidelityFX Super Resolution in guaranteeing maximum image cleanliness despite upscaling work.
EXTRA Component Price PROCESSOR AMD Ryzen 9 5900X 3.7-4.8GHz 540, 00 € DISSIPATORE ARCTIC Liquid Freezer II 240 RGB 95,00 € MOTHERBOARD GIGABYTE X570 AORUS MASTER WIFI 350,00 € VIDEO CARD INNO3D GeForce RTX 3080 iChill X3 LHR 10 GB 1370,00 € RAM G.Skill Trident Z RGB 2x16GB DDR4 3600MHz CL16 235,00 € ANTEC POWER SUPPLY HCG-850 80+ Go ld 120,00 € HARD DISK Samsung 980 PRO SSD 1TB M.2 PCIe 4.0 190,00 € CASE Corsair 5000D Mid Tower 160,00 € TOTAL 3060.00 €
Have you noticed any errors?