The Last of Us 2: likeassassin's Ellie cosplay is amazing again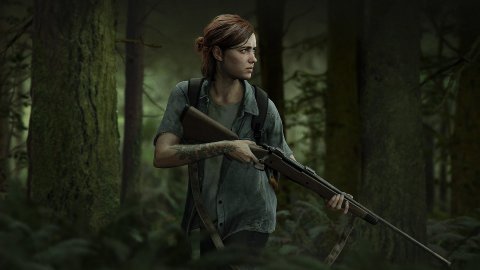 The Last of Us 2
The Last of Us
2 has been released for more than a year and, at the moment, we don't know what exactly
Naughty Dog
is dedicating to, but this does not mean that fans have lost sight of Ellie's latest adventures. The girl is often the focus of high-quality cosplay, such as those made by likeassassin. Now, the cosplayer offers us a new shot of her Ellie cosplay.
We are now used to the great quality of likeassassin's cosplay, but Ellie's new shot from The Last of Us 2 manages to surprise once again for the attention to detail. Everything in this cosplay is made with great care, from the clothes, to the weapons, the backpack, the tattoo and even the makeup that simulates the blood and dirt that Ellie is often covered with.
In the past we got to to see two more shots of Ellie in likeassassin cosplay: one shot in the snow and another in an urban area! Also, you should see dvbhebrickmvster's Ellie cosplay: it's praised by Naughty Dog.
Changing genre, we recommend sarah.tonin99's 2B cosplay: peer into your soul. Irine_meier's Lenore cosplay is also worthy of the series.
How not to
mention the cosplay of Tifa by michaela.lee1: she shows off her most elegant dress.
Tell us, what do you think of Ellie's cosplay made by likeassassin? Has the protagonist of The Last of Us 2 been recreated in the best way in your opinion, or have you seen higher quality versions?
Have you noticed any errors?
---
'The Last Of Us 2' Datamine Reveals Multiplayer Details Suggesting Battle Royale Mode Plans
KEY POINTS
'The Last of Us Part II' has no multiplayer campaign
Naughty Dog previously said it wanted to focus on the game's single-player content
'The Last of Us Part II' is currently playable on PlayStation 4 and PS5
Naughty Dog, the gaming studio behind the hit series 'The Last Of Us,' said in 2019 that 'The Last of Us Part II' will not have a multiplayer component but a recent discovery may have suggested that the team has a plan for a battle royale mode in the action-adventure sequel.
Content creator and dataminer who goes by the name Speclizer uploaded a video on YouTube a few days ago detailing their recent finds from 'The Last Of Us Part II.'  According to Speclizer, several multiplayer assets buried in the game's files were uncovered that may offer some details on the game developer's plans for its upcoming "Factions" title, as well as a potential battle royale mode.
In the video, the content creator mentioned that they found a map prop, which the developers would have used in a multiplayer campaign. It includes locations like Camalito, Port of Camalito, and Adler Park and suggests these places would have consisted of combined single-player areas to create a map big enough to host a battle royale mode.
After a vicious and violent event disrupts the relative peace that Ellie has found in Jackson, she sets out to bring justice to those responsible. As she hunts them down one by one, she is confronted with the devastating physical and emotional repercussions of her actions. Photo: PlayStation Official YouTube Channel
There are also several points of interest in these locations, including Estate, Gas Station, and Motel.  Apart from the size and layout of the map, the content creator also revealed the multiplayer files contain several genre trademarks such as player count, emote wheel, and a compass. 
In a pinned comment on YouTube, Speclizer said: 'Didn't mention it in the video but in the development footage, there's a compass and a player count which is usually only used in battle royales.'
'Oh and there's also an emote wheel script,' he added.
The content creator revealed they also found items related to the multiplayer campaign. Among these are Collar, Handheld TV, and Listen-Mode Device. Collar may or may not be related to the inclusion of dogs, which were a remarkable enemy addition in the game. 
Meanwhile, the Listen-Mode Device is rumored to be a requirement players should have so they could use Listen Mode in multiplayer. Moreover, there are assets pointing to a series of multiplayer backpack and armor models, but the content creator claimed they have not yet been able to restore them.
'The Last of Us Part II' is an action-adventure title released in 2020. The game was developed by Naughty Dog and published by Sony Interactive Entertainment. It is currently playable on PlayStation 4 and PS5 through the backward compatibility feature.