Xbox: the most expensive collectible games that can be purchased online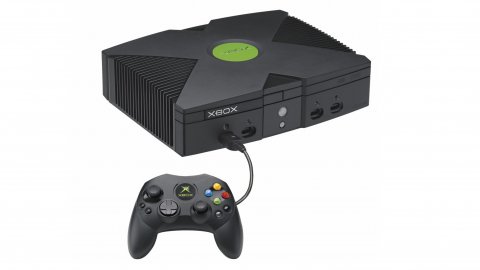 Xbox
We continue our journey into the world of collecting and the highest rated titles in the online auction market. In recent years we have been witnessing a real price explosion regarding retrogaming collecting. The prices of many games of the past have reached unthinkable values ​​only until recently, with ratings skyrocketed, especially as regards the "sealed" copies, that is, still factory-covered.
The European and American markets in particular have been the protagonists of an uncontrolled rise in prices. We must also consider the fact that often these are objects that due to their characteristics (conditions, presence or absence of packaging, accessories) are absolutely unique pieces on the web, and their evaluation is decidedly subjective and not inclined to the classic market laws. / offer, the latter being low.
Over the years, companies specialized in giving a unique and fair price to certain collectibles have been created to overcome this multitude of prices and so different evaluations, exactly as an auction house would do. One of the most famous is WataGames, which is trusted by most experienced retailers as well as buyers who want to be sure of what they are buying. The "Wata rating" is decidedly professional and takes into account many factors regarding the physical state of the game and then gives a vote expressed in decimals, up to a maximum of 10 (which means "perfect" and "new"). After talking about the market for
Nintendo
titles, in this ranking we will discover the games with the highest prices, referring however to the "base" editions and not to the luxurious and very rare limited editions. Let's find out together, today, which are
the most expensive
collectible
Xbox
games to buy
online. Notify your bank manager in case you find anything in the cellar!
5 - Assassin's Creed
Let's start the top 5 of the most expensive games to find online with a premise: we will try to avoid limited editions, special editions and collector's editions, focusing on "smooth" titles with out-of-the-ordinary ratings. In order to have a certain uniformity of judgment, we exclude sellers who have not certified their item with a WATA classification, in order to eliminate speculation and pricing errors. Well, rather surprisingly in fifth place we find a great hit from the past: the very first Assassin's Creed for Xbox 360, which in a sealed PAL edition and 90/100 evaluation is offered at the beauty of 399.99 pounds, or about 461 euros. In this case the evaluation is so high, probably, because today it could be quite rare to find a gamer who at the time bought the game - without playing it - to keep it closed in his cellophane. In any case, check inside the closet that you never know.
4 - Need for Speed ​​Underground 2
Still surprisingly enough we don't find a very rare Japanese game in the rankings or a title printed in very few copies, but a hit sold in millions of copies. In this case, however, its WATA rating is 9.8 which represents almost perfection in every component. This is Need For Speed ​​Underground 2 for the very first Xbox. It's been about 17 years since its first release on PC,
Playstation
2 and Xbox, and now finding a copy in this state, mostly sealed, is no easy feat for a collector. The latest "fashion" is precisely that of having a catalog of sealed "never opened" games, to be transmitted to posterity like the platinum disc mounted on the Voyager launched into space. The price of this game is currently € 550 at auction: will it go up or will it remain on the seller's shelf?
3 - Gears of War 2/3
placed on the lowest step of the podium two "masterpieces" of Xbox 360, a game that still represents the console and Microsoft's way of understanding video games: Gears of War
2 and 3
are currently, in special editions, at 999 euros. Both obviously sealed, the second installment of Gears of War has a WATA rating of 90 (practically perfect), while Gears of War 3 has been given a rating of 85+ (for encouragement, could he do more if he tried hard?). Also in this case we are not talking about particularly rare titles, indeed, what the price does is obviously the fact that they are sealed and - almost - perfect. But who wouldn't have discarded a newly released Gears of War if not a masochist?
2 - Cave Shooting Collection
Let's make an exception to our Top5 rating system, which as previously mentioned he would have taken into account the WATA-rated titles, because there is a game that is universally sold (up and down) for the same exorbitant price. It is a collector edition published by CAVE that offers the collection of its scrolling shooters appeared on Xbox 360. A very tasty box that in popular online auctions is around 1000, 1200 euros and that places it inexorably and without a shadow of a doubt among the most expensive games for a Microsoft machine. In this case, it is not a unique piece on the web as in the other cases, but a universally accepted evaluation of an edition apparently tough enough to find at reasonable figures. The collector's came out in a Japanese edition, of course. Have you already started saving money? We do.
1 - Splinter Cell
Almost 20 years have passed since that magical E3 in Los Angeles, when the very first chapter of the Sam Fisher saga was presented on the first Xbox. We at multiplayer were there to interview the producer of the game and on these pages we dealt with it extensively, foreseeing with foresight the goodness of the title. Who would have imagined that today, in 2021, that Splinter Cell would become the most expensive title of all the Xbox, Xbox 360, Xbox one and
Series X s
oftware? A copy of the game, immaculate, is currently being sold for 1490 euros with a WATA valuation of 85, incelophane and first printing (the one arrived at day one, so to speak). The US edition of the game confirms that the price craziness of these games has mainly affected the US market and collectors there, because the European and Japanese copies are worth much less.
Have you noticed any errors?