Nothing: Carl Pei has nothing to announce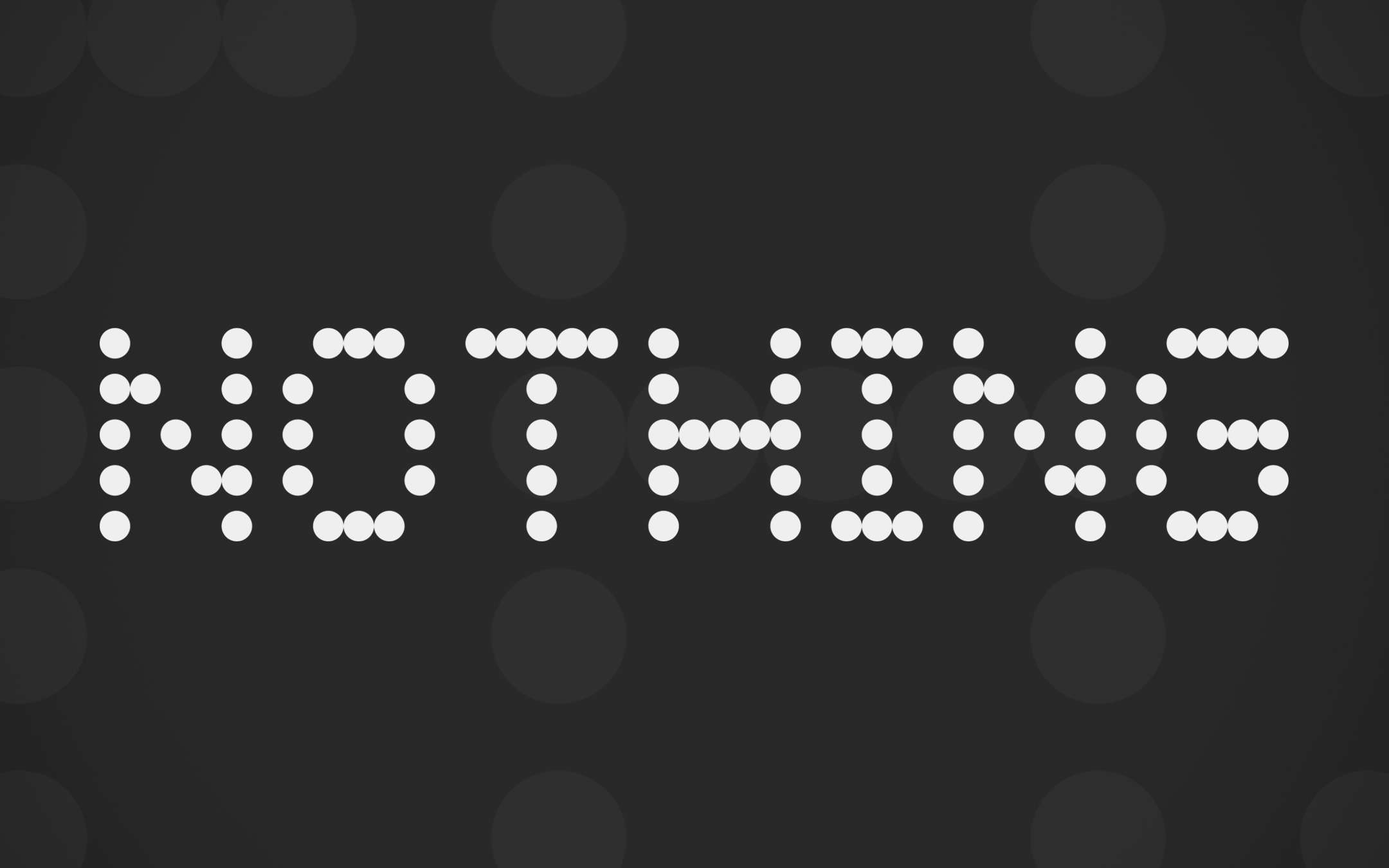 It is called Nothing and we will see why later in the article: it is the new company of
Carl Pei
, co-founder of OnePlus who left the group in October last year. The first devices made will arrive on the market within the first part of the year, but for the moment it is not known in what form.
Carl Pei: from OnePlus to Nothing
Difficult to think to a brand associated exclusively with the mobile universe or the smartphone segment: the declared intention is to create a smart ecosystem. Therefore, the launch of devices in the smart home and Internet of Things categories is likely, but the debut of laptops or products dedicated to connectivity cannot be excluded either. In short, something that brings to mind
the concept of
Ambient Computing. For now there is a sort of trailer that says
everything and nothing
.
We rethought everything and came up with #Nothing. pic.twitter.com/VSz905Kgug
A giant reset button 🔲 => https://t.co/0i3OgJxKXJ">https://t.co/0i3OgJxKXJ https://t.co/MuvsmDuFVg">pic.twitter.com/MuvsmDuFVg
— Carl Pei (@getpeid) https://twitter.com/getpeid/status/1354384488835424260?ref_src=twsrc%5Etfw">January 27, 2021
Why a particular name like Nothing? The reason is to be found in the desire to make the technology "transparent", hidden from
the eyes of
those who use it, therefore non-invasive and intrusive as in fact sometimes happens today.
Some time has passed since last time something interesting happened in
the world of
technology. It's time for a cool breeze of change. Nothing's mission is to remove the barriers between people and technology by creating a seamless digital future. We believe that the best technology is beautiful, yet natural and intuitive to use. When sufficiently advanced it must disappear into the background and look like "nothing".
The declared intention is to create products that are able to stand out from the competition first of all in terms of design, using "custom made" components. We will know within the next few months which devices it is. Among those who have chosen to immediately trust the project, in a poke, also Tony Fadell (inventor of the iPod and former CEO of Nest), Kevin Lin (co-founder of Twitch), Steve Huffman (co-founder and Reddit CEO) and Josh Buclkey (Product Hunt CEO). A first $ 7 million loan came from them. Nothing is based in London.
Source: Nothing