Intel vPro: speed and security for business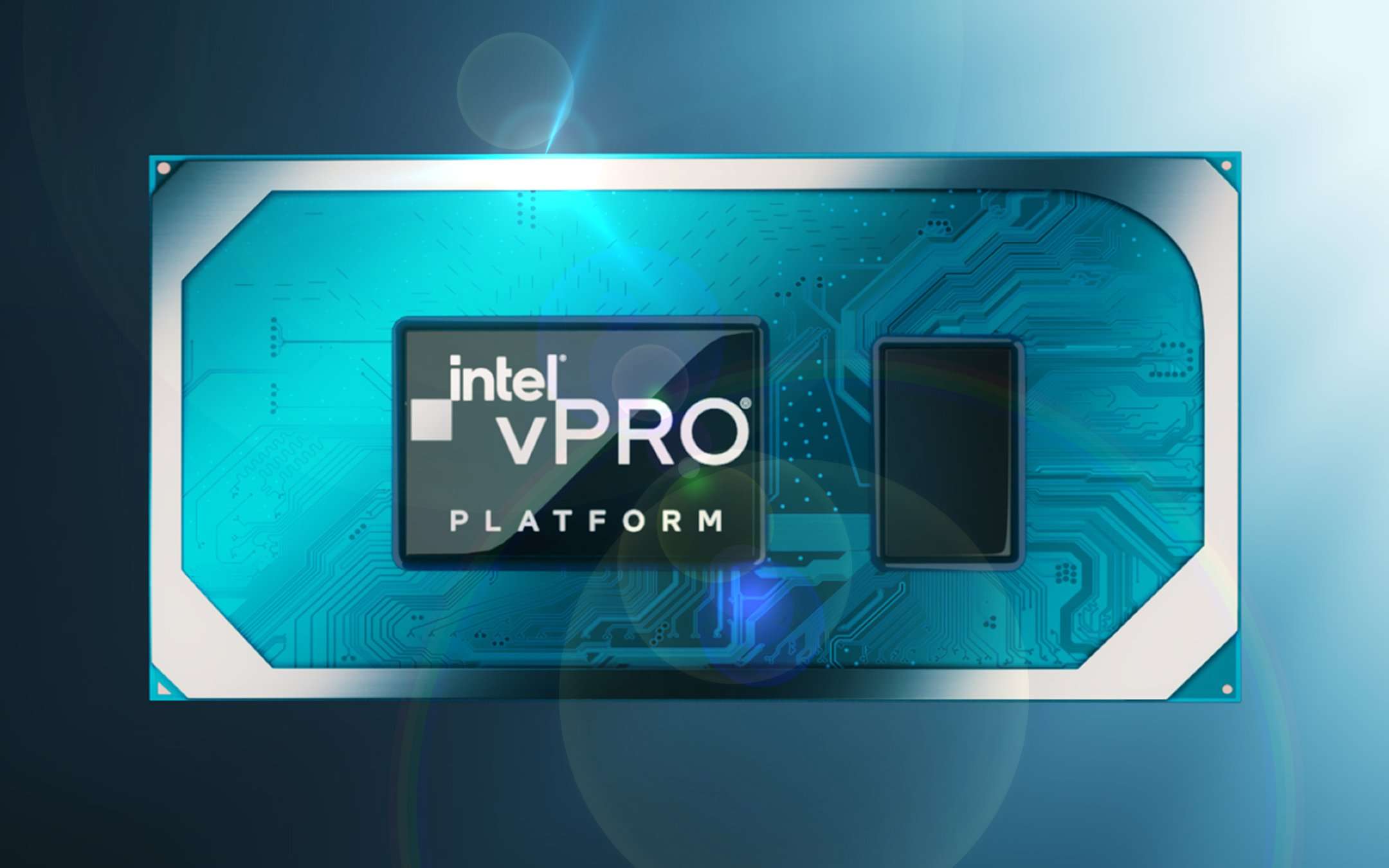 The spotlight of CES 2021 has now fallen on Intel by virtue of a series of announcements linked in particular to the business area. From Las Vegas thunders the words of Stefanie Hallford - Vice President, Client Computing Group and General Manager, Intel's business client platforms - which first of all presents the new vPro processors with an analysis that does not allow for discussion: "Intel Core vPro i7 of the eleventh generation is the best business-class mobile processor in the world ". The reasons? "It provides the highest performance and the most complete hardware-based security in the world and surpasses any imitation".
Words that have a double flavor: that of the announcement, to create a "wow" effect on the upcoming news , but at the same time a dig at the competition at the end of months in which the market has repeatedly teased (anything but veiled) against Intel and the future prospects of the group.
Intel vPro, power, speed, safety
To discuss the value of the new vPro's, Hallford places the two entities that coexist in this project on the same level: performance levels and connectivity:
CPU performance , dedicated graphics and exceptional AI acceleration are the best for the productivity, collaboration and content creation for business - responding to the demands of a diverse workforce operating remotely or in the office. [...]
Intel's new Wi-Fi 6 / 6E (Gig +) solution achieves speeds six times faster in offices and nearly three times faster in homes than standard Wi-Fi 5 thus providing staff with gigabit-speed connections for be able to work anywhere and have a high-level experience with reliable connectivity. This powerful connection supports bandwidth-demanding apps such as video conferencing or content sharing (which we've all been using more frequently than usual lately!)
An important mention, finally, it is placed on the issue of security, which is considered essential for a processor that intends to present itself with business ambitions. To this end Hallford points out that "With the 11th generation, Intel engineers have invented a revolutionary technology that helps block an entire class of attacks that have long managed to circumvent purely software-based solutions. Additionally, only Intel provides the only silicon AI capability for threat detection that helps stop ransomware and crypto-mining attacks. " On the same front, the strategic importance of the new Intel Active Management Technology is also underlined, with which it is possible to carry out a remediation operation remotely to return the PCs to a known working state, also operating on a distributed organization and therefore having to act remotely.
Inside the vPro, in short, there is a complete reinterpretation of the business context: Intel puts on the plate news that start from performance, but that go beyond since vPro it must mean something more than speed: without "control", in fact, a distributed network loses efficiency and coherence. Intel's direct experience in this new context thus becomes a cornerstone for the projects put in place, the result of long-term reflections and direct emanation of what 2020 was: "We could never have predicted the current work environment with so many staff operating completely remotely. However, we have been reflecting on
the future of
work for over a decade by imagining a scenario where you can be productive wherever you are, where employees' needs are priority, and where IT and users can work safely on their devices. everywhere. With the launch of the 11th Generation Intel vPro platform we are proudly leveraging our history, insight and strong partner ecosystem to make this vision come true for today's IT managers. "