Call Of Duty Warzone: Recommended Classes in the January 2021 Update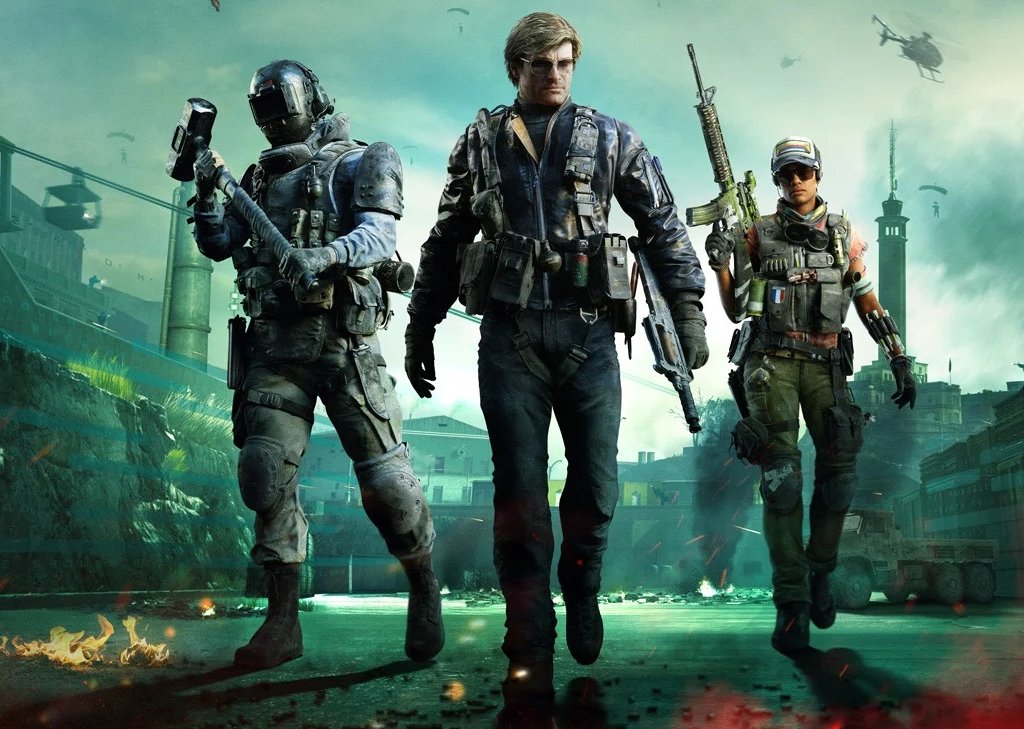 Almost a year has passed since the launch of
Call Of Duty Warzone
, the free-to-play battle royale that has won over millions of players. For about a month, the first season has begun in parallel with Call Of Duty:
Black Ops Cold War
, which has brought numerous innovations for both titles. In the battle royale, the main weapons of Black Ops Cold War have been introduced, capable of immediately capturing the interest of the players, thanks to their truly formidable statistics. In a short time they became practically indispensable for survival in Verdansk and the new Rebirth Island.
There were also protests from players, as some weapons were really too unbalanced and ruined the gaming experience. Precisely for this reason Activision has recently released an update dedicated to the weapons and classes of Call Of Duty Warzone, in an attempt to balance the arsenal of weapons at our disposal again. Some weapons like the DMR 14 and MAC 10 have finally become less devastating, giving way to other rifles and pistols that have otherwise gone into the background. In this article we want to offer you some new classes and weapons perfect for battle royale matches, according to the new stats and parameters present after the latest update released.
CR-56 AMAX
After having used the powerful Kilo 141 or the Grau for several months, the time has finally come to try another assault rifle. This is the CR-56 AMAX, a truly excellent Modern Warfare weapon, especially following the latest update. Thanks to its accuracy and damage it has become one of the most powerful assault rifles in Call Of Duty Warzone. In our case we have equipped it with the following setup, perfect for medium range combat.
A really good primary weapon, to be used in combination with a sniper, submachine gun or shotgun.
Muzzle: Monolithic Suppressor Barrel: XRK Zodiac $ 440 Under barrel: Commando Foregrip Ammo: 45 Round Mags Scope: VLK 3.0x Optic
MAC 10
Yes, we know: the MAC 10 has been weakened with the latest update. However, it remains one of the most powerful SMGs in the game, thanks to its lightning-fast rate of fire and almost unparalleled mobility. We have equipped it to make it devastating in close combat, especially in enclosed spaces where high mobility is required. You can use it as a secondary weapon for various assault rifles, tactical rifles or even sniper rifles.
A devastating SMG, capable of taking down entire teams with the right accuracy of fire. The chosen setup is as follows:
Volata: Agency Suppressor Barrel: 6.5 "Rifled Sottocanna: Field Agent Grip Ammunition: Salvo 53 Rnd Fast Mag
Football
: SAS Combat Stock
FFAR 1
Following the latest update in which the DMR 14 tactical rifle has been significantly weakened, we have found its replacement. Directly from the Black Ops Cold War arsenal we have chosen the FFAR 1 assault rifle, with a setup great for short to medium distances. The accuracy and mobility of this assault rifle are truly unmatched in the current version of Warzone. The damage dealt is also not bad and with a large magazine it will be possible to take down several members of the opposing teams .
It is also possible to opt for a version without stock and with the classic 3x sight in order to use it better at medium distance.
Sprint: Agency Suppressor Canna: 21.2 "Ranger Sottocanna: Field Agent Grip Ammo: Salvo 50 Rnd Fast MAg Stock: SAS Combat S tock
KAR 98K
After months this KAR 98K remains once again the best sniper rifle to be used aggressively within Warzone. If we want to be precise it is not even a sniper rifle, but a tactical rifle that with the right setup turns into a devastating weapon at medium-long distances. Its mobility and rate of fire are simply unmatched, so even if you don't have optimal aim, you can continue firing shots pretty much as if it were a semi-automatic rifle.
If you like shooting from a distance, you can't miss it in one of your in-game classes. The setup used for this tactical shotgun is quite classic and includes:
Muzzle: Monolithic Suppressor Barrel: Singuard Custom 27.6 "Laser: Tak Laser Optics: Sniper Scope Stock: FTAC Sport Comb
Kilo 141
The Kilo 141 is always a guarantee in Warzone. An accurate and powerful automatic assault rifle, usable at medium range. Surely many of you have already tried it and have numerous accessories available for this. weapon. A classic shotgun recommended for both novice players and experienced battle royale veterans.
It adapts easily to any situation, even in the most close-range encounters. So let's see our recommended setup:
Muzzle: Monolithic Suppressor Barrel: 19.8 "Singuard Arms 19.8" Sub-barrel: Commando Foregrip Ammo: 60 Rnd Mags Front sight: VLK 3.0x Optic
MP5 Cold War
Over the past few weeks the MAC 10 was the only submachine gun to capture the interest of the gi ocatori. After the last update and the modification of its parameters, other SMGs have become noteworthy. For example, this Black Ops Cold War MP5 can be a viable alternative as a secondary weapon within Warzone. With the following setup you will get a good balance between rate of fire, accuracy and mobility. It can be easily used in close combat, practically on par with the MAC 10.
It is very similar to the Modern Warfare MP5 that has been used often over the past few months, but slightly more powerful and precise with much less recoil.
Sprint: Agency Suppressor Barrel: 9.1 "Rifled Under barrel: Field Agent Grip Ammunition: Salvo 50 Rnd Fast Mag Stock: SAS Combat Stock
Groza
Other assault rifle in our selection. This category of weapons is undoubtedly the most versatile and easy to use. The Groza excels at short to medium range, thanks to a good rate of fire and a truly frightening bullet power. Being quite small, it also has a excellent mobility, almost comparable to a submachine gun. It can be combined with any secondary weapon: a shotgun, submachine gun or sniper.
Using a 3x sight instead of the stock you can configure it for fights at greater distances Essen do excellent even in close combat we preferred to use it without a viewfinder. Absolutely to try within Warzone, perhaps following this excellent setup:
Sprint: GRU Suppressor Barrel: 16.5 "CMV Mil-Spec Under barrel: Spetsnaz Speedgrip Ammo: VDV 60 Rnd Fast Mag Stock: SAS Combat Stock
Stoner 63
If you've been looking for a LMG worthy of being brought to Verdansk for a long time, you can't do without this Stoner 63. This weapon offers good firepower and decent accuracy. in combination with very large magazines to shoot endlessly. An excellent weapon also for taking down some annoying helicopter, especially if used by the entire team in play. Obviously at close range it suffers a little from its poor mobility , in fact you must always pair it with a machine gun like the one we propose below.
You will feel like a real juggernaut holding this weapon and in fact you will have truly unparalleled firepower. you see our setup:
Muzzle: Agency Suppressor Barrel: 21.8 "Task Force Under barrel: Field Agent Grip Optics: Visiontech 2x Grip: Airborne Elastic Wrap
AUG
Finally we want to offer you a new tactical rifle, totally overshadowed by the recent performances of the DMR 14. We are talking about the AUG, another weapon from the Black Ops Cold War arsenal, perfect for clashes in Verdansk and Rebirth Island. With the following setup you will find an excellent medium range weapon in your hands, with a good rate of fire and excellent accuracy. A bit like the DMR 14, it is not very easy to use, especially for novice players, but with a little practice it can be truly devastating.
You can safely combine it with a previously mentioned submachine gun to have a weapon even in close combat.
Sprint: Agency Silencer Barrel: 17 "Titanium Under barrel: Field Agent Foregrip Ammunition: 45 Rnd Drum Sight: Visiontech 2x or Axial Arms 3x
Other tips
The DMR 14 is still a good tactical rifle, but after using it for a long time in the past few weeks, we have preferred to replace it with other weapons . In general, we therefore recommend that you take classes with a double primary weapon (thanks to the special "Excessive Response" bonus) in order to have an adequate rifle for any type of firefight. If you like the new modes in Rebirth Island , we advise you to focus on a setup with short to medium range weapons. Given the small size of the map you may not need a sniper rifle, even if the KAR 98K can be used aggressively from medium range. Don't forget to create classes with the "Ghost" bonus, always useful for disappearing from enemy radar and UAVs. On Rebirth Island you will often find good weapons already scattered around the map, so you could also immediately opt for a class with another primary weapon of your choice and the "Ghost" bonus. Finally, for the grenades we advise you to use the flashbangs, really very useful, especially in the final stages of the game. At first, however, you can choose the heartbeat sensor that can detect enemies. In the advanced stages probably many will already have the "Ghost" bonus so this sensor will be useless.