PlayStation Showcase: The great PS5 and PS4 games we could see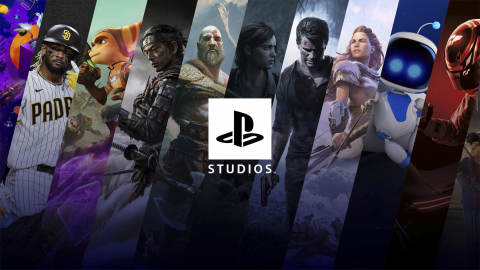 PlayStation Showcase
Having skipped E3 and Gamescom took
Sony
away from the two most classic appointments to announce to their fans, but not only, the strategies for the coming months. The Japanese giant has completely left the field to Microsoft, which has taken the opportunity to define an end of 2021 and a beginning of 2022 rather full of games and news, especially related to the inevitable
Xbox Game Pass
.
Sony's strategy of focusing on smaller events such as the State of Play allowed Jim Ryan's company to be more agile and not make too many promises that - probably - it knew it could not keep. In other words, it has allowed her to avoid other grumbles and controversies beyond those of the postponement of Horizon Forbidden West.
Despite the PlayStation 5 selling like hotcakes or even more, it is undeniable that the next few months of the console again Sony's generation seem rather unloaded with the only weight exclusive, Deathloop, ironically developed within Microsoft Studios.
Tonight's PlayStation Showcase, therefore, must be - in our opinion - the moment in which Sony must recover the scene, outlining the program for the next few months, but not only. Jim Ryan must make all PS5 players (even potential ones) dream, also to silence all the big and small controversies that have arisen around some organizational and communicative stumbles of these months.
For this reason we tried to speculate on the
PS5 and PS4
games that Sony could present in the PlayStation ShowCase tonight. Between probable games and real dreams in the drawer.
A fascinating sunset of The Last of Us 2 Between Horizon and God of War, we tend to forget that
what it is
most likely the most important PlayStation studio that has been inactive for more than a year. The rumors are about new games, Uncharted remastered and stuff like that. The only concrete thing is that Naughty Dog should have delivered the multiplayer component of The Last of Us 2 a few months ago, but nothing has been heard from that moment on.
It wouldn't hurt to give a first look at the chat HBO television series dedicated to The Last of Us (the project that is most likely absorbing Neil Druckmann), as well as the Uncharted movie, with Spider-Man actor Tom Holland as the protagonist. And speaking of Spider-Man ...
Insomniac Games Marvel's Spider-Man 2
Marvel's Spider-Man on PS5 already showed impressive graphics Marvel's Spider-Man and expansion dedicated to Miles Morales are undoubtedly among the most loved and sold games on PS4 and PlayStation 5. Only a fool, therefore, might think that Insomniac Games is not working on an official sequel that expands and improves in all respects the game formula.
It does not have to be a revolution, but an evolution of the excellent game seen at the launch of PlayStation 5, for this reason the three years since the release of the original (registered in September 2018) could be more than enough to set up an unprecedented adventure. To be launched together with the new Marvel film and the second animated chapter, for a cross media coverage that is unlikely to bring results at the box office.
Horizon Forbidden West, in its final form
One of the gigantic opponents of Horizon Forbidden West The game that will surely not fail, unless sensational surprises, will be Horizon Forbidden West. The second chapter of Aloy's epic, in fact, should be almost completed and, therefore, there should be no problems in showing it extensively during the PlayStation Showcase.
Given the progress of the work, moreover, we would like to see a long and detailed gameplay video, which highlights not only the incredible work done from a technical point of view, but also the news (we want new and gigantic opponents to face!) and the improvements under that of the gameplay, as well as a nice dive into the story, in order to begin to breathe the atmosphere of the game and fantasize about the directions in which the narrative plot will develop.
God of War 2, Ragnarok or whatever it will be called
Kratos screams he wants to return to PlayStation with God of War 2 After seeing the logo and messing with the name, we think it's time to reveal more of the new God of War, starting with the definitive title. This time, however, even without an exit period, we want to see something concrete, a fight, a dialogue, a bit of violence.
Again, in fact, more than three years have passed since the God of War release on PlayStation 4, perhaps enough time not to close the work, but at least to have something concrete in hand. And the promise that is not lacking very much at the official release.
Will it still be the yardstick from a technical point of view? How will the story of Kratos and Atreus evolve? Will we finally meet more gigantic and devilish opponents? There are many pending questions and this time a logo or so shouldn't be enough for us.
Gran Turismo 7: where are we?
Kazunori Yamauchi is as brilliant as he is manic and this not good for the frequency of his works As happens all the time, GT7 is a real puzzle. Polyphony Digital has never made any secret of being at work on the game, but that doesn't mean anything: where are we in development? When it comes out? On which platforms? What new features will it bring to the formula and what GT Sports "trials" will it include?
Obviously we know it will be a hyper detailed car racing simulation full of love for motorsport in general, with an extraordinary level of detail , as only Kazunori Yamauchi can achieve.
Over the years, however, the competition has become increasingly fierce and it is true that it is not a direct competitor, but
Forza Horizon 5
really looks like a bomb: GT7 will be able to do better and to convince motorsport enthusiasts that the PlayStation Studios product is still the benchmark of the market to follow?
Bloodborne or any other remake Bluepoint is making
A scene from Bloodborne, one of the most loved games of the PS4 era Now we have arrived right in the field of dreams: after creating the excellent Demon's Souls for PlayStation 5, Bluepoint Games, a studio specialized in quality porting, is certainly working on something and what else. An original game or the reinterpretation of a PlayStation classic?
We already see all the fans thinking of a reinterpretation of Bloodborne (or The Last Guardian), but both games are from the PS4 era and, therefore, potentially too recent.
But what if they were working on a completely different genre, like an FPS? Re-imagining Killzone or Resistance could be a way to fill a "hole" in the otherwise unassailable PlayStation Studios line up. Also because there is an Infinite Halo to counter. There are also rumors of an Uncharted, Siren and potentially any other game in Sony's rich catalog.
Otherwise there are the ever-green rumors that speak of a remake of Silent Hill, Metal Gear or Castlevania: in short, any what Bluepoint will want to do again, it will surely be one of those games that cannot be missing in your playroom.
New PlayStation 5 ... in limited edition
The new colors of the DualSense Since Sony has already said that will not bring PSVR 2 to the PlayStation Showcase, we imagine that there will be a segment dedicated to hardware. No, we are not talking about new PlayStation 5 models, more or less performing than the original model, but about new colors, limited versions and all these things that collectors like so much.
We have already seen the new colors of DualSense, but the body of the PS5 is always white, unless you turn to unofficial products. We would therefore like to see an official proposal from Sony, with a limited edition dedicated to great games coming in the coming months (Horizon) or simply color variations that can better adapt to the colors chosen to furnish your home.
Aim for the Moon
Only a smiling Jim Ryan knows what awaits us tonight at the PlayStation Showcase Then we could indulge ourselves and listen to the rumors about GTA, Konami games and many other third-party products that could worthily find their place inside such an important showcase. There would be a Final Fantasy 16 to show, Platinum Games products to launch, Capcom games looking for visibility and much more.
We don't really know
what will be
presented tonight, but what we do know is that Sony will have to be convincing and will have to unbutton a little and give PlayStation 5 users a bit of medium-long range vision. Something to dream about, something only they can have, something that pushes them to keep queuing up online to grab the console .
We'll be live on Twitch starting at 8pm to find out everything Sony will be showing at the PlayStation Showcase. Keep us company, but first tell us: what would you like to see tonight?
Have you noticed any errors?