Alan Wake will not be at the PS5 PlayStation Showcase according to some reliable leaks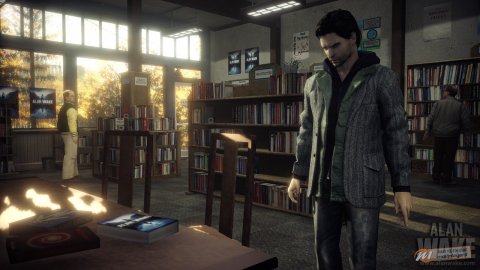 Alan Wake Remastered
will not be
announced at the
PlayStation
Showcase dedicated to
PS5 and PS4<
/a>
which will take place on 9 September 2021.
This is what
some leaks report, coming from reliable sources. Here are all the details.
According to "Direct-Feed Games", aka "Nate Drake", Alan Wake will not be part of the PlayStation Showcase. Drake has repeatedly disclosed correct information before the official announcements and is therefore a credible source.
In support of his statements there is also what was declared by Andy Robinson, a journalist of VGC, who in the past has proved to be a reliable source. You can see the tweets above and below.
Alan Wake Remastered has been at the center of various rumors for some time and, in June, the game appeared on the Epic Games Store. A couple of days ago, the game appeared on a Taiwanese resale site, with a release date set for October 5th. Assuming that the information is correct, the official announcement should not be too short, but it seems that the PlayStation Showcase of PS5 and PS
4 is not
the time of choice for Remedy.
There is nothing left to do but wait. According to some, there may be room for a new inFamous, whose internet domain was renewed in June.
Source Have you noticed any errors?