PS3: games to buy before it's too late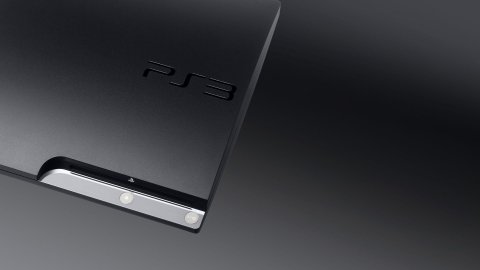 PS3
The PS3, PSP and PS Vita stores will close their doors during next summer, the first two on 2 July and the third on 27 August respectively. Before it's too late, let's check out the PS3 games worth retrieving from the store.
Beyond Good & Evil HD
PS3 Store: Beyond Good & Evil HD A real game milestone of the videogame world, Beyond Good & Evil is a title to have in your collection.
The HD version for PS3 introduced the game to the world of high definition, while remaining substantially unchanged compared to to the original for
PS2
, Xbox, GameCube and PC.
With the "imminent" arrival of its direct sequel, Beyond Good & Evil 2, it's good to go and discover (or rediscover) the origins of the adventures of Jade and Pey'J (although the new chapter is a prequel rather than a sequel itself).
DuckTales: Remastered
PS3 Store: DuckTales: Remastered Probably all lovers of DuckTales animated series with a minimal passion for video games have already recovered it years ago, but if you missed it, DuckTales: Remastered is probably the most immediate way to play this platforming gem.
In addition to a completely revised look, the game also features a more intricate storyline than the original, released on the NES in 1989.
Echochrome
If you are
a lover of bizarre and visually satisfying puzzle games, Echochrome is the game for you.
The goal was to solve different perspective puzzles whose structure is it drew heavily on Escher's works.
There were 56 levels in all that could be played in three different modes, each with its own peculiar characteristics.
In "Solo" it was necessary to "direct" the mannequin protagonist of the enigmas in such a way as to make him collect all his images; in "Pair", on the other hand, you had to meet the mannequins of the same color that wandered around the painting; in the last one, "Other", you had to avoid the black mannequins and complete the level within a time limit of five minutes. In addition, there was also an infinite mode and an editor to share your levels with other players.
This is truly a game not to be missed (also available for PSP).
Hard Corps: Uprising
PS3 Store: Hard Corps: Uprising Lovers of scrolling shooters, step forward! Hard Corps: Uprising, at the time of its release, marked the return of the Contra series (the first on PS3 and Xbox 360).
Released exclusively for the digital market, there is little time left
to buy it
on PlayStation. If we were you, we would not miss the opportunity.
inFamous: Festival of Blood
PS3 Store: inFamous: Festival of Blood If you are a fan of the inFamous series, but you missed this little gem , we recommend you run to get it.
The stand-alone DLC of the second chapter, inFamous: Festival of Blood was a short but intense adventure that led to re-immerse yourself in the role of Cole MacGrath. The peculiarity of him lay precisely in the "transformation" of the game world, since everything was based on a fantasy of the protagonist's friend, Zeke.
Bitten by a vampire, Cole inherited its powers. This allowed them to experiment with a whole new set of quite interesting vampire abilities.
It may not have aged very well, but it's still a digital title to retrieve before the PS3 store closes.
Killzone HD
PS3 Store: Killzone HD For all shooter lovers, the HD edition of Killzone, the historic PS2 title, is definitely one of those games that is best to catch up.
Featuring a campaign of eleven levels, which lays the foundations of the conflict between Earthlings and Helghast, and six multiplayer modes both online and split screen, you shouldn't miss a title like this (even if some of its sequels have proved qualitatively better).
Puppeteer
PS3 Store: Puppeteer If you missed this gem in its time, it is definitely time to retrieve it.
Puppeteer was (and is) an extremely captivating platformer and inspired, with a "mind blowing" gameplay. Although this last joke was really low-level (and understandable only by those who have played or, at least, have heard of the title), the game is not at all, giving a truly surprising variety from a stylistic point of view and content.
Rain
PS3 Store: Rain A video game that absolutely needs to be recovered is Rain.
This small title, released exclusively on PSN, immersed us in a world invaded by rain, where we impersonated a child who had become invisible and hunted by monsters affected by the same condition.
The peculiarity of the title lay precisely in the invisibility of the characters, practically identifiable only when they were in the rain. This led, therefore, to prefer a stealth approach in order to
be able to
complete the puzzles and escape from that dark world.
Ratchet: Galdiator HD
PS3 Store: Ratchet: Gladiator For whom is eager to get your hands on the upcoming Ratchet & Clank: Rift Apart, you can ease the wait with this title originally exclusive to PS2, but then also ported to PS3 with a high definition port.
Ratchet : Gladiator for PS2 offered fans of the series more action-oriented gameplay than the puzzle and platforming sections. This HD version simply brings the title to PS3 in high definition.
If you missed it at the time, it might be interesting to catch before the store closes.
Sly Trilogy
Sly Cooper
is one of
the most iconic characters in the gaming world (or, at least, he was until a few years ago). The Sly Trilogy contains the three chapters of the original trilogy, namely Sly Raccoon, Sly 2: Band of Thieves and Sly 3: Honor of Thieves, all remastered. Not only that: you can also find new mini-games specially made to take advantage of the PlayStation Move controls, as well as support for 3D screens (for those who still have one at home).
This edition is available also in physical version, but it may be more difficult to find it than downloading it directly from the
PlayStation store
.
Tokyo Jungle
PS3 Store: Tokyo Jungle A must-have title for all collectors out there is without doubt Tokyo Jungle, PS3 exclusive released on the digital store in 2012.
The game threw us into a deserted Tokyo, now recaptured by the natural world. By controlling different species of animals, we had to explore the metropolis to find out what had happened to humans, while trying to survive the ferocious ecosystem that arose.
The basic idea was very valid, even if the title was not perfect in every respect. Surely it is a must for those who particularly appreciate that dark and melancholy atmosphere, with greenish tones, which characterized many titles of this generation.
PS3 Store: we are at the end These are our tips regarding the
games to buy
before close the PS3 store.
We have tried to favor titles that have had a digital-only release on PS3 (with exceptions, as you have read). It seemed a bit 'an end in itself to recommend famous titles, but easily recoverable (even at a lower price) in physical copy, or games released with porting, remastered or remake on
PS4
.
Obviously, share others in the comments titles that, in your opinion, it is essential to buy on the PS3 store before the last toll of the bell.
Have you noticed any errors?