Iidea: Rockstar, Milestone, Epic, Activision and Storm in a Teacup join the board of directors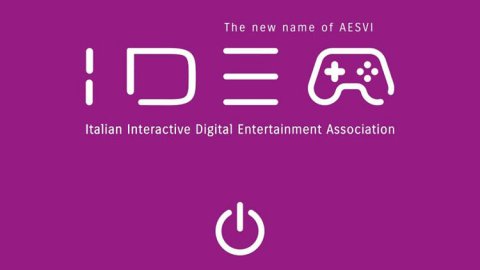 Iidea
Iidea, the Association that represents the video game industry, announces that Rockstar Games, Milestone, Epic Games, Activision Blizzard and Storm in a Teacup join the board of directors through leading figures on the national and international scene. We are talking about Willy Duhen, Director, Legal- International of Activision Blizzard King, and Federico Clonfero, Marketing Director Export Territories of Rockstar Games representing the publisher partners. While Luisa Bixio, CEO of Milestone, Rocco Scandizzo, Head of Game Engine Business Development for EMEA at Epic Games, and Carlo Ivo Alimo Bianchi - CEO and Creative Director of Storm in a Teacup, are the new representatives of the developer partners. Luisa Bixio will also hold the position of Vice President of IIDEA in place of the outgoing Vice President Mauro Fanelli.
Faced with the new entries, the decision-making body of the Association will therefore be composed of 12 members, with the Presidency by Marco Saletta and the collaboration of three Vice Presidents - Maurizio Finocchiaro, General Manager of
Electronic Arts
Italia, Luisa Bixio - CEO of Milestone and Federico Brambilla, CEO and Co-Founder of exeed, representing the three different types of shareholders: publisher, developer and
esports
.
The Iidea logo. "This renewal and expansion of our Board of Directors is an integral part of the evolution path that we started in 2020 with the rebranding of IIDEA and that we are pursuing in this 2021. The entry of high-profile professionals with different backgrounds and skills to the 'within the industry will allow us to broaden the strategic vision of the Association and to define in a more targeted and effective way the actions to be implemented to achieve the objectives we have set for the development of the sector in Italy ", comments Marco Saletta, President by IIDEA.
Willy Duhen Director, Legal- International of Activision Blizzard King holds a doctorate in law and is an experienced attorney at both Activision Blizzard King and government, specializing in regulatory affairs, consumer protection and privacy. Among other activities, he is a member of groups that support the development of esports in Europe, public spekaer and lecturer in several law schools.
Federico Clonfero Marketing Director Export Territories of Rockstar Games has over twenty years of experience in the sector and since 2011 he has been working at the London head quarter of Rockstar Games, where he manages relations with the EMEA export territories, including Italy. IIDEA member for 14 years as a representative of Take-Two Interactive, he has always brought his vision and international experience, with particular focus on marketing, communication and "new trends", including esports of which he has always supported the development in Association.
Luisa Bixio is CEO of Milestone, one of
the most important
game developers of racing titles in the world. You began your career in 1994 in the Whirpool Corporation sales team. In 1995 you joined Leader Spa with the position of Head of Accounting, and then joined the Board of Directors in 2012 to supervise the Sales area. After more than 20 years in the gaming industry, she joined Milestone in 2012 as Sales Director, then became its Vice President in 2014 and CEO in 2018.
Rocco Scandizzo Head of Game Engine Business Development for EMEA of Epic Games has twenty years of experience in the video game industry having worked for developers and publishers such as Activision Blizzard, CAA and Vivendi Games and, most recently, as Director of Business Development for Tencent America, always with a focus on production, development of business and developer relations. At Epic Games he is responsible for developing the business engine for the EMEA region.
Carlo Ivo Alimo Bianchi CEO and Creative Director of Storm in a Teacup has a curriculum that ranges from cinema to video games, through advertising promotion and entrepreneurship. His international career as a computer graphics artist began in 2007, in 2013 he returned to Rome and founded Storm in a Teacup, an independent studio capable of being appreciated right from the presentation of the debut title, N.E.R.O. Nothing Ever Remains Obscure, at E3 2014, exclusively for
Microsoft
Xbox One and recently the creator of Close to the Sun, Best Italian Game 2020.
Have you noticed any errors?