Century: Age of Ashes releases new beta and early access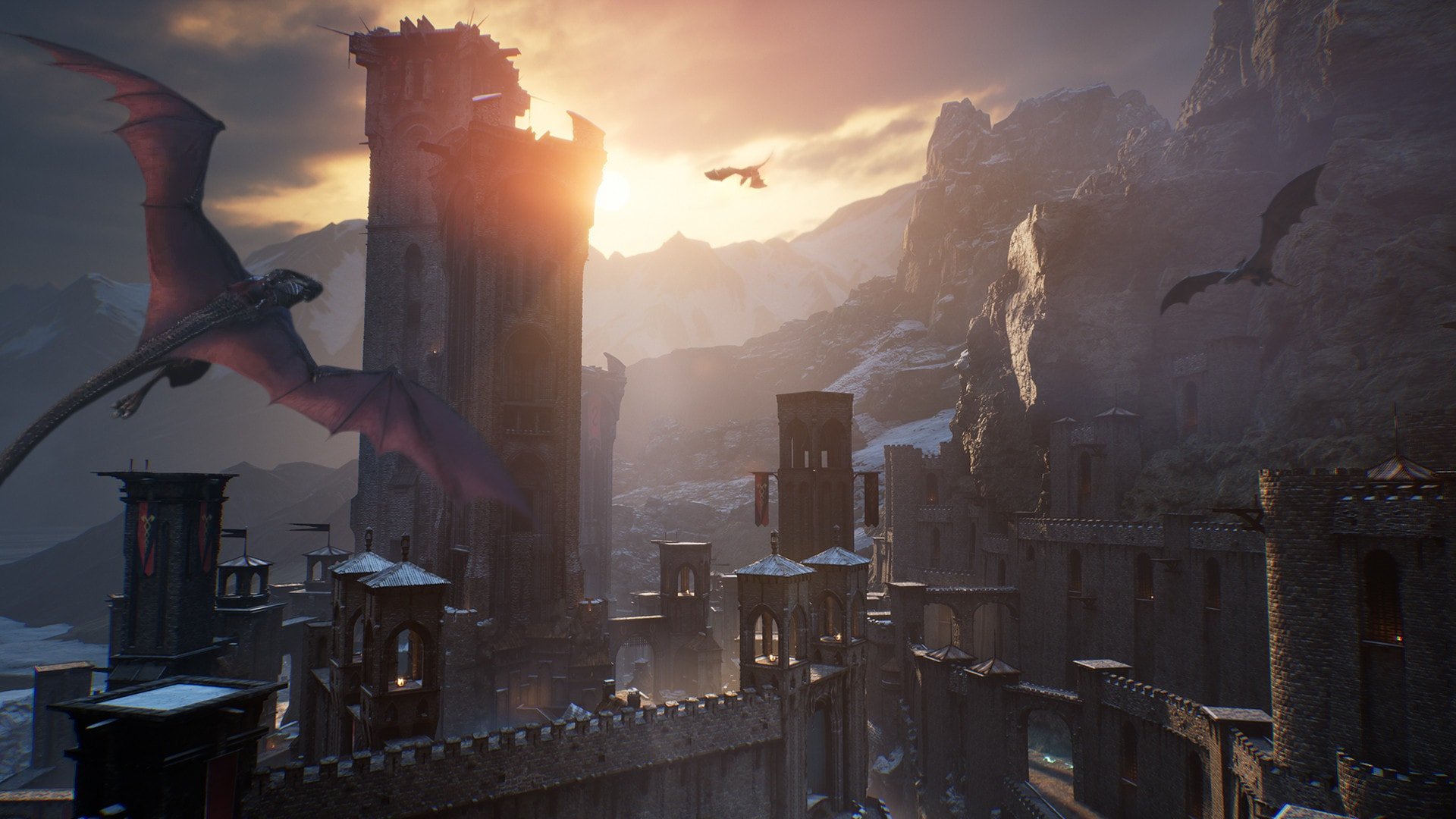 Century
Announced at the Game Awards last December, Century: House Of Ashes is still very discreet despite a closed beta weekend organized recently. However, we should soon find out more.
Indeed, Playwing announces that a new closed beta will run from March 12 to 21, and that Century:
Age of Ashes
will enter early access phase in April next. During the new beta, which can be signed up through the official website, players will have their progress reset, but the currency, experience and items unlocked during the two beta will still be accessible
in Early Access
. . In addition, the store will be open, allowing players to spend the earned currency, while new modes, redesigned controls and a free flight system will be available. However, the option to spend real money
will not be
available until April. On Early Access, Slightly Delayed, Playwing Says:
The first Closed Beta has been amazing. We've seen so many players having fun and leaving the weekend begging for more dragon fights. We've received a lot of feedback through Discord and social media on ways to improve the game. I think the community will really appreciate everything we've done to improve the game since the first Closed Beta. We are a small team and we want Century to launch in Early Access in the best possible condition. We appreciate everyone's patience and look forward to seeing you in the sky.
Playwing also provides details of the changes to the game with the second closed beta:
Matchmaking & Game Modes
Added a matchmaking rating system in the queue to improve the balance of matches and put players of the same level in the same games The Rookie mode will only be accessible up to level 10 Added a Skirmish mode: a best of 5, 3v3 game mode, which will replace the ROOKIE mode for players of level 10 and above. All orders will be available at the start of the first round. A "Free Flight" mode will be available. You will
be able to
familiarize yourself with the controls of the Dragon and play against an enemy bot.
Raid
Changed the number of rounds to a best of 3 + an additional 4th round in case of a tie, in order to avoid the exploitation of the XP draw Revision of the sound design in order to make the game mode more epic Improved balance by adding more flag spawning locations General UI / FX improvements to make objectives clearer
Other improvements
Added a penalty system for players who leave rounds prematurely The store will be open! You will be able to spend the currencies you have earned there, but you will not be able to pay with real money The dashboard will be available Improved global ping Improved mouse / keyboard controls General sound design improvements to improve the feeling when players hit an enemy The progression system has been rebalanced. We want the progression system to feel more like an accomplishment
---
Commentary: The 'Fight of the Century' at 50
Monday marked the 50th anniversary of perhaps the greatest sporting event of my lifetime, and one of the most significant of the 20th century: the so-named "Fight of the Century" between Muhammad Ali and Joe Frazier on March 8, 1971, at Madison Square Garden in New York City.
Both boxers were undefeated, with a combined record of 57-0 (Ali, 31; Frazier, 26), with 48 knockouts (Ali, 25; Frazier. 23). Each fighter was guaranteed $2.5 million ($16 million today). The similarities of each man's boxing record belied the differences between them, and how each was perceived in American society.
Muhammad Ali, born Cassius Clay in Louisville, Kentucky, won a surprise victory over Sonny Liston, the reigning heavyweight champion in 1964. Afterward, Clay announced his membership in the Nation of Islam and took the name Muhammad Ali. Defending his boxing crown (and with the Vietnam War escalating), Ali was reclassified by the U.S. government to eligible draft status, and in April 1967, refused induction based on his religion. He was stripped of his heavyweight crown and banned from boxing; Ali appealed the draft evasion conviction and spent the prime years of his career out of boxing (the Supreme Court would rule in favor of Ali in June 1971, stating that the government failed to specify why his objection was denied).
Joe Frazier, born on a farm in South Carolina, moved to Philadelphia as a teen and took up boxing. After turning professional, and rising in the heavyweight division, Frazier, after Ali's banishment, defeated Buster Mathis and Jimmy Ellis to gain the undisputed crown going into the Garden match.
The Ali/Frazier fight was more than about two legendary boxers. It was a culture clash, fought in the shadow of Vietnam and anti-war movement, as well as the civil rights movement, with Americans choosing between more than two boxers; but between two concepts of America: Ali, refusing draft induction; a proud Black man who changed his name and embraced a religious group perceived as hostile to white people. Frazier, whose life mirrored many African Americans born in the Deep South, was apolitical, did not evade the draft, did not belong to the Nation of Islam, nor engaged in braggadocio; thus to many white Americans, he was everything Ali was not.
Story continues
That was the case in my family, as especially the draft issue, made them opposed to Ali. I was an eighth-grader in middle school, and the talk in class and at lunch centered on the fight in the days leading up to March 8, and my sympathies — reflecting my family — were also with Frazier.
Madison Square Garden, all 20,455 seats filled, became the center of the sports world. Ringside seats cost $150 ($968 in 2021 dollars). An overflow crowd of 6,500 watched closed circuit at Radio City Music Hall. An estimated 300 million people worldwide watched the fight. Celebrities were everywhere: Woody Allen, Sammy Davis Jr., Bing Crosby (at Radio City) and Frank Sinatra (unable to get a ringside seat, he was hired as a photographer by Life magazine). Former heavyweight champions Jack Dempsey and Joe Louis were there. Howard Cosell, Ali's foil in TV interviews (but strong supporter), was not on the telecast, but was in attendance.
While most sporting events rarely equal their hype beforehand, the "Fight of the Century," more than lived up to expectations, as the fight went the full 15 rounds. Ali seemed ahead in the early rounds; but by Round 6 and later, Frazier began taking advantage of his strong left hook, which hit Ali's jaw on more than one occasion. In the final round, Frazier uncorked a left hook, sending Ali to the canvas. The three judges, including referee Arthur Mercante Sr., awarded a unanimous decision to Frazier, who retained the heavyweight crown and handed Ali his first professional boxing defeat.
Ali and Frazier fought twice more (including the brutal "Thrilla in Manila"). Frazier lost his title in 1973; Ali won back the heavyweight belt the following year and regained it a third time in 1978. By the mid-1980s, both men were retired from boxing. Frazier died in 2011 and Ali in 2016, having never fully reconciled from the often bitter confrontations surrounding their epic bouts.
My respect for Joe Frazier endured. But as the years passed, my view of Muhammad Ali changed, as I came to respect his decision to refuse induction and, as a historian, his larger-than-life impact on American sports and society in the 20th century.
Boxing today, as in times past, is rife with corruption and bad characters, and the sport has declined in popularity, with many urging its abolishment. Regardless, there will likely never be another boxing match, possibly even another singular sporting event (including a Super Bowl or World Cup) that transfixed America and the world as the "Fight of the Century" did half a century ago.
___