How to test your internet speed [January 2021]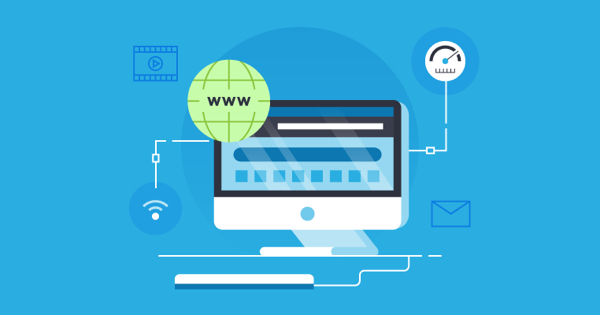 Few things in life are worse than suffering due to slow internet speeds. Fortunately, there are many great
Internet Service Providers
(ISPs) that offer the speed you need. You just need to put in a little effort to make sure you are currently subscribed to receive the optimal speed to meet your online needs. This is where testing comes in. Check out the steps below to understand how to test your internet speed, then identify the speed you need.
Why test the internet connection
Before we start let's see why you should want to test your internet connection. The reasons could be many, the most likely is that you believe you are browsing too slowly compared to what was proposed to you during the contract activation phase with your internet service provider.
Fortunately, testing your connection is not complex at all, just follow a few simple steps and, in no time at all, you will be able to know the actual speed of your Internet!
The solutions you will find in this tutorial are all totally free , all you have to do is connect your device, through the Wi-Fi network or through a LAN cable and, in a moment, you will be able to know the parameters of your connection.
Although this test, as mentioned earlier, can be done regardless of whether you are connected to your home network via Wi-Fi or via an Ethernet network cable , I suggest you carry out the test by connecting to the network via the LAN cable, in such a way as to
avoid unnecessary dispersion
of the signal. You can have very different results depending on whether you use a wired or wi-fi connection.
Now that you have all the material at your disposal, you are ready to discover the speed of your internet connection . Having a good internet connection nowadays is
important
, especially if you make extensive use of the net, for work, or even simply for pleasure.
With these parameters in hand, you can also have fun challenging your friends to "who has the fastest connection".
Find out how fast the speed is already
The first and most important step will be to figure out how much speed you actually have. Even if you know how much speed you are currently purchasing from your ISP, it is still possible that your internet connection is running at a slower speed. To identify your actual internet speed, start by running an online speed test. Speed tests take how long it takes the internet to download and upload files and data, then provide a number for the internet speed. If it's less than what you're paying, you may be slowed down by your ISP.
How to test the speed of the network
Follow these simple steps for [PC / Mac / Linux] :
connect the computer to the modem via an Ethernet LAN cable
momentarily disable the modem Wi-Fi network to prevent other devices connected
make sure there are no download, upload or applications open on your computer
launch the Speedcheck
Follow these simple steps for [Mobile - Android / IOS] :
Connect either WIFI or Mobile Data (3G, 4G or 5G)
Close all apps on Mobile to make sure there is no downloads
launch the Speedcheck
Through the technology, you will be able to know the Ping (i.e. the reaction time of the connection), the speed of the network in Download and Upload. This tool also allows us to share the result through social networks, evaluate our provider and know our IP address.
Testing the Internet connection is really simple. First we reach this address using our favorite browser . As you will see, the interface is very basic, useful and essential. Just click the Start button , located in the center of the page, to get the result in a very short time.
Conclusions
With the above test you wil have data in hand, you will be able to understand if your connection speed fully meets the conditions set out in the contract stipulated with your internet service provider.