The 15 best local multiplayer games on Nintendo Switch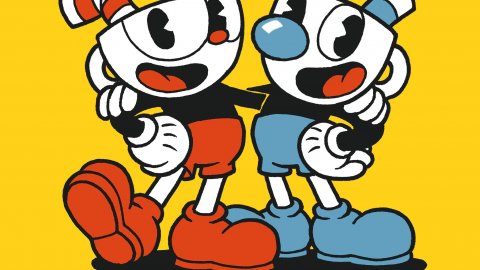 Impossible to deny it: the sofa is always the sofa. Faithful ally of memorable naps and TV series marathons, this sacred space is also our favorite oasis when it comes to video games, especially to be enjoyed in company.
In this article we will therefore make a list of pearls indispensable to play in two or with a group of friends on the sofa; a list of the best 15 local multiplayer games for
Nintendo
Switch, undoubtedly the queen of entertainment in the living room.
Recline your back and get yourself a pair of comfortable cushions: off you go.
Rocket League
Rocket League is a reinterpretation of five-a-side football from an engine point of view that has thrilled an endless number of users. : Rocket League.
The title developed by Psyonix is ​​an adrenaline-pumping and spectacular mix of football and driving, with a physics-based gameplay that puts us behind the wheel of aggressive jet cars capable of performing absurd maneuvers. All accompanied by an impeccable fluidity and a very deep customization system that strengthens an already satisfying offer.
Cuphead
Inspired by the cartoon style of the '30s, Cuphead is a " run and gun "which can also be tackled in a cooperative characterized by a delightful technical sector, including hand-made animations and exquisite vintage music. The adventure of the two anthropomorphic cups Cuphead and Mugman offers a demanding challenge and never the same, with always different enemies and fresh and original situations.
A careful and profound production, which in double pushes the fun and stimulates continuous different approaches. Try it in "expert" mode - you'll need a cup to catch all your tears, guaranteed.
Snipperclips Plus
Cutting and shaping is a pleasure in Snipperclips Plus. your. The cooperative puzzle game of 2017 is a title with a high rate of decoupage, which pushes players to model the various tools from time to time so that they can complete each level by collaborating. An essential experience if you love multiplayer, which also offers many extra modes in addition to the main one, for up to four players.
WarioWare: Get It Together!
WarioWare: Get it Together! is a real festival of the WarioWare minigame: Get It Together! is an authentic El Dorado for those looking for a product with a strong focus on minigames. The amount of activities available is boundless and offers competitive challenges for up to four users alongside the Story mode that can also be tackled in double.
Complex, full of modes and secondary objectives, Get it Together! is probably the best episode of the whole saga. Perhaps not the best in accessibility for casual gamers, but with around 200 minigames available we can hardly believe that there isn't one for them too.
Overcooked! 2
Collaborative cooking is key in Overcooked! 2 Carefully prepare dishes for customers and make sure they are brought to the table on time, collaborating with fellow brigades to avoid combining culinary disasters.
No, we are not talking about Hell's Kitchen with Carlo Cracco, but of Overcooked! 2, gastronomic party game that inherits the proven mechanics of its predecessor. In this second chapter, perhaps innovation will not be the highlight but collaboration is pushed to the highest levels, embellished by a very refined graphic and sound sector.
Super Smash Bros. Ultimate allows us to lead our hands together on Nintendo Switch. You write "fun together", you simply read Super Smash Bros. Ultimate. The most recent incarnation of the Nintendo fighting game saga offers an impressive blend of characters and stages that are exceptional in terms of quantity and quality.
An authentic celebration of the
world of video games
, with mascots from the most disparate able to satisfy even the most demanding palates. Intuitive and deep mechanics, superfine technical sector and excellent multiplayer ... What's your excuse for not having tried it yet? We feel. Naah, I don't forgive you anyway.
Big Brain Academy: Challenge of Minds
Have you always wanted to know who is the sharpest mind in the family? Well with Big Brain Academy you can find out, and maybe you can even see that grandma's neurons are still strong. The puzzle game developed directly by Nintendo is a compendium of brain tests divided into five different categories: Intuition, Memory, Analysis, Algebra and Perception.
Puzzles and exercises perfect for quick group challenges, and suitable for all ability thanks to the possibility of setting a specific level of difficulty for each user. In short, a truly recommended purchase. It doesn't take a genius to figure it out.
Super Mario 3D World + Bowser's Fury
Super Mario 3D World + Bowser's Fury is the enhanced version of the masterpiece released on WiiU Super Mario 3D World + Bowser's Fury is the improved and expanded version of that masterpiece that was the original title released on WiiU in 2013. A work in which multiplayer plays such an important role that it has influenced the design of every single level.
A sector, the multiplayer one, structured to offer a satisfying experience
for every type
of user, from the beginner to the phenomenon, through a large amount of internships and contents. Super Mario 3D World as never before seen, in short, with the delicious addition of Bowser's Fury, a brave and really not bad experiment.
Enter the Gungeon
Enter the Gungeon is a experience for stubborn and patient users Designed for the less casual and more hardcore gamers, Enter the Gungeon is a real hell of lead, one of those adventures that leave their mark, if only on our nervous system. The Dodge Roll Games shooter slaps us into procedurally generated rooms infested with over-the-hair armed enemies, to be tackled in collaboration with a friend locally.
The roguelike-like gameplay is for strong hearts and strong nerves, enriched by an insane amount of weapons and upgrades, and by a high level technical achievement. Get ready for the best of the worst, in short.
Captain Toad: Treasure Tracker
Captain Toad: Treasure Tracker was initially born on WiiU and then reached 3DS and Switch Originally released on WiiU and then landed in 2018 on Nintendo 3DS and Switch with the addition of some extra levels, Captain Toad: Treasure Tracker is a platformer that unfolds along a series of bizarre and colorful levels.
Toadette, in an adventure that can also be tackled in a cooperative in which to make your way through stages ranging from a slum in the far west to a water park full of Goomba. Each location is full of puzzles to solve and secrets to reveal, tasty bread for the teeth of those looking for a fresh experience perhaps in the company of a friend.
Nintendo Switch Sports will transform your living room into a sports center. Spiritual heir to that Wii Sports that broke all records in terms of sales, Switch Sports
is one of
the best performing weapons that the Nintendo hybrid console can unleash when it comes to home challenges. The disciplines available to transform the living room into a sports center and sweat like an otter are six in total: tennis, football, badminton, volleyball, bowling and chanbara.
A title that in single perhaps shows the side of repetitiveness but that in multiplayer proves to be an inexhaustible mine of fun, between a dunk in the face of the opponent and a decisive strike.
Castle Crashers Remastered
In Castle Crashers Remastered get ready to face crazy enemies and absurd creatures A name like Castle Crashers needs no introduction. Its remastered version refreshes the original released in 2008 in a fairly limited way, however the feeling and the blast experience remain the same.
The action is simple and magnetic and gives the possibility for up to four players to dress the armor of bizarre medieval knights to save your kingdom from absurd threats and crazy enemies. An adventure that can also be tackled in single but that literally explodes in multiplayer, thanks to its original and over the top style.
Puyo Puyo Tetris 2
Puyo Puyo Tetris 2 is a mix of two pillars of the puzzle genre Puyo Puyo Tetris 2 is instead an excellent proposal for lovers of traditional puzzles. Just like its predecessor, the title developed by
SEGA
offers a colorful mix of two historic milestones of the puzzle genre, adding the new Tech Battle mode to the package. A kaleidoscopic explosion of colors that raises the level of challenge compared to the first chapter and that in multiplayer, up to 4 users, proves to be fun and immediate.
Windjammers 2
With Windjammers 2 it will seem to go back to being in the arcade. In front of the name "Windjammers" all you have to do is take off your hat. If we then consider that its sequel has been able to make old-time fans savor the same sensations as the original 25 years later, here is the case to also take off the jacket and pants.
Frenetic, convulsive, Immediate to play but complex to master, Windjammers 2 retraces the path of the progenitor, however, putting on the plate a whole new gameplay and extremely refined mechanics. In multiplayer mode it will seem that you have sprinkled your hands with glue and then stick them to the Joy-Con it will be so difficult to stop playing.
We could only close ours list with a bang, inserting that name that perhaps most of all has perfectly embodied the concept of "home challenge". Mario Kart 8 in its Deluxe version is a hymn to the wildest domestic competition, characterized by an abnormal amount of merits in the face of Lilliputian flaws.
Technically excellent and with a crazy track design, the Nintendo racer enhances its multiplayer nature to the maximum and it will be able to transform the sofa in your home into a den of people ready to throw the most vulgar ones in order to win.
And here we are. We only had 15 seats available but we would also like to hear from you: what are your favorite Switch titles to play in local multiplayer? Tell us in the comments.
Have you noticed any errors?