Wo Long Fallen Dynasty: Equipment management will be different from Nioh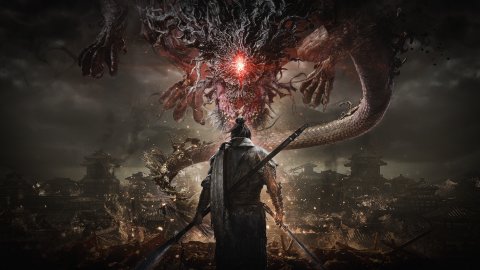 Wo Long Fallen Dynasty
The authors of Wo Long Fallen Dynasty, the new soulslike of Team Ninja, spoke with IGN USA about the management of the equipment system and the loot of the new game, which will be different from that of Nioh.
"Fans of the Three Kingdoms period will want certain weapons for the different warlords, and this is definitely something we want to accomplish. Compared to Nioh, however, it
will not be
necessary to constantly upgrade weapons or armor, and not necessarily every enemy will drop a object. It's not the main focus of Wo Long's game design, because we wanted the player to be able to focus more easily on the action. That said, we still have a large variety of weapons to choose from, "said Yasuda.
In other words, you don't need to keep getting loot and changing your gear to continue. Wo Long Fallen Dynasty therefore significantly changes the management of equipment compared to Nioh. On the other hand, the aesthetic customization system of the character will be no different, which will be expanded starting from that of Nioh 2 more than modified.
Wo Long Fallen Dynasty "In Souls-style games, you always face a difficult challenge, so it's only natural that you want a character you can relate to. There's no better way to do that than by creating your own character, "explained Yamagiwa.
The anonymous main character seems to play a big part in the story. Yasuda also
tells us that
the game title refers directly to the main character.
"Wo Long in Chinese means 'crouching dragon'. The dragon is probably the most iconic divine beast in Chinese mythology, so we decided to choose a title based on dragons from the very beginning of the project. Three Kingdoms period will probably link it to military strategist Zhuge Liang, known as Wo Long. However, the reason we chose this title is that the idea of ​​a dragon crouching to leap symbolizes a hero who has not yet become famous. . The Three Kingdoms period is very long, but we are only the beginning. In this time span, the iconic figures of the Three Kingdoms period were not yet known to the public. More than any other, however, the protagonist
is one of
those heroes who have not yet become famous, "said Yasuda.
Staying on the subject of Wo Long Fallen Dynasty: the level of difficulty was discussed by the producer, who worked on Bloodborne.
Source Did you notice er rori?
---
Wo Long: Fallen Dynasty is an action game by Bloodborne and Nioh producers
When "Team Ninja" flashed across the screen during the Xbox & Bethesda Games Showcase, I imagined we were about to hear more about its action franchise, Nioh. As it turns out, I was partially correct. Wo Long: Fallen Dynasty is an action game with fantasy elements, coming to PC from the Nioh producer. Fumihiko Yasuda, who worked on Nioh, is teaming up with Team Ninja as well as Masaaki Yamagiwa, the lead producer of Bloodborne. It's quite the merry band, and it leads me to believe Wo Long: Fallen Dynasty will be a game worth watching for fans of action.
At first blush, I harkened Wo Long to be something similar to Dynasty Warriors. But with the producers of two of the finest action games in history on board, that might not be the case. But the setting should be similar (I see you, Lu Bu). According to a post on Xbox Wire, Wo Long follows the journey of a nameless soldier in the "Later Han Dynasty where demons plague the Three Kingdoms." However, while Dynasty Warriors was loosely based on actual history, Wo Long changes things up with a dark fantasy twist.
Wo Long pits you not just against humans, but demons. Enemies are taken out using "swordplay based on the Chinese martial arts." There are also special powers in the game, shown briefly in the accompanying announcement trailer.
Sadly, we don't know what kind of game we're getting with Wo Long: Fallen Dynasty. Our unnamed soldier is seen fighting both hordes of enemies, as well as facing off against some corrupted-looking dragon. Will it be like Nioh? Dynasty Warriors? It's tough to say, but I imagine the truth may lie somewhere in the middle. With Yasuda and Yamagiwa on board, though, I bet it'll end up being exciting and challenging either way.
Wo Long: Fallen Dynasty is coming to PC in 2023, and it'll be a day one launch for Game Pass.