NintendoSwitch, will 2022 be the year of consecration? - The Lakitu Sachet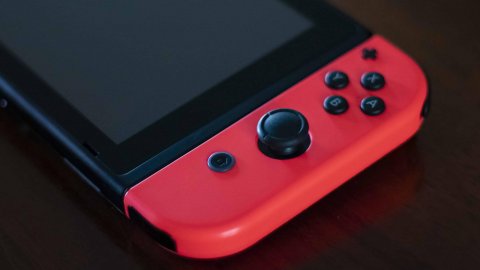 NintendoSwitch
The recent Nintendo Direct answered several questions about the immediate and distant future of the hybrid Nintendo console. First, when the Japanese company - in the person of President Furukawa - announced that Nintedo Switch is just over halfway through its life cycle, it wasn't kidding at all. In March 2022 the console will turn five, and will enter (look at it) in its sixth year of existence: a milestone that usually marks the end for a platform, or the beginning of the end, even if it is successful. Wii was replaced after six years, SNES after five and a half, NES after six and a half (Wii U, to quote an "unfortunate" project, lasted four years). Even in the
Sony
world, things are not too different: seven years have passed between
PlayStation
4 and 5.
Mario Kart 8 Deluxe: Giardino Nuvola, a beautiful track born on Game Boy Advance and revived on Mario Kart DS, which will be part of the first additional routes Pass And seven years, given the substantial line-up of 2022, which we will talk about shortly, seem to be the minimum goal of Nintendo Switch: with the additional tracks of Mario Kart 8 Deluxe that will only end at the end of 2023 , it is likely that the new generation will be launched by Nintendo - at least - in March 2024. That is, as we said before, exactly seven years after the previous one. But, we reiterate, March 2024 is really the first sensible date to release the next console: we wouldn't be surprised if Nintendo Switch went even further. At this point, the chances of it becoming the best-selling console ever are on the rise.
But it is not for this reason that 2022 will be the year of consecration, not for commercial success, which will be a simple consequence; 2022 will be the year of consecration because it will definitively demonstrate that Nintendo, by choosing the hybrid, has chosen the right path. No platform designed in Kyoto had ever had a sixth year so full of releases, and this would not have been possible, even remotely, having to support two separate consoles.
The advantages of the hybrid
Pokémon Legends: Arceus: it
will also be
technologically backward, but the gap with the previous generation is enormous Some were disappointed by the frequency, and by the consistency, of Nintendo releases on Switch: maybe they expected a sum of the Wii and DS (or GameCube and Game Boy Advance, does not change the basic concept). This was an illusion, pure and simple. Nintendo did not choose to opt for a hybrid console, and consequently for a single platform, only because Wii U went wrong: it made this choice because it could no longer properly support two separate consoles.
It could not. for two main reasons. The first is that the quality of portable titles, and the work they required, was slowly approaching that of home console designs. Think of Mario Kart 7, how much it influenced the eighth episode. Think of Super Smash Bros. "four", which was designed and developed simultaneously for two different consoles. Think of Super Mario 3D Land / World, who are half brothers. Add to this the high definition, which for the company was quite traumatic: from the statements and the facts, it is clear that the transition was problematic, far from smooth or natural.
The Zelda team has even created a remake (the only one made internally), Wind Waker HD, to become familiar with the new possibilities. And high definition has further increased development time and costs. In short, supporting two platforms was now impossible and, given the ever closer quality between laptop and home, even senseless.
Animal Crossing: New Horizons: it has exalted the series, which in the previous generation was confined to the portable world For these reasons, believing that the Switch could offer the amount of Nintendo DS and Wii combined was quite, as it were, naive. However, the advantages of the hybrid have been seen and how, for those who know how to observe. First of all, the flow of releases was fluctuating, but still continuous: it was a long time since we saw a Nintendo console so rich in publications. Combining the two dimensions, fixed and portable, has also concentrated efforts on a single place, forcing the teams usually dedicated to the pocket world to update themselves, to dare: think of Fire Emblem: Three Houses, the technological difference between Luigi's Mansion 2 and 3 , but above all to the visual abyss that separates Animal Crossing: New Horizons from New Leaf. Think Metroid Dread, or Pokémon Legends: Arceus, and where they were in the last generation.
Consecration
Kirby and the Lost Land: this is the most ambitious HAL game of recent years , maybe decades 2017, the year the Switch was launched, was one of the best years in Nintendo history, in terms of quality and quantity of releases. In 2018 there was the Nintendo Labo gamble, and a focus on multiplayer productions, culminating in Super Smash Bros. Ultimate. In 2019, many historically portable series arrived on Switch, such as Fire Emblem or Pokémon: a period conceptually concluded in 2020 with the triumphant Animal Crossing: New Horizons. From there began a long period of transition, probably aggravated by the pandemic, and marked
in 2021 by
the re-emergence of EPD 7, with WarioWare: Get It Together! and Metroid Dread. And now 2022, a year that simply would not have been possible with two platforms to manage.
Nintendo Switch Sports: the return of a potentially devastating series, on a commercial level This is because in 2022 many internal teams will "return" that they had already published on Switch, and that instead of dividing between home and laptop, now they will
be able to
land again on the same platform. Kirby and the Lost Land will arrive, the most ambitious HAL project of recent years (possibly decades); then Switch Sports will be published, which seems to be very nice, made (probably) by the corporate casual team, EPD4 (unless, surprisingly, it should not be from EPD 8, given the presence of Koizumi ... volleyball player). In the meantime, the Mario Kart 8 Deluxe DLCs will start in March, which will only end at the end of 2023: when the rumors of a ninth episode were increasingly insistent, and when it seemed too late for additional content, this is the beginning of a path - for the platform's best-selling game - that will extend the life of Mario Kart ... and Nintendo Switch again.
Mario Strikers:
Battle League Football
: Coming in June, promises hours of multiplayer fun It will be then the turn of Mario Strikers: Battle League Football, presumably made by Next Level Games, also at two titles on the Switch (for example, on Wii U, in four and a half years, it was still at zero). Splatoon 3 will arrive during the summer, which looks quite similar to its predecessor, but it too will begin a lasting path of updates, which leaves it difficult to hypothesize a release of "Switch 2" before March 2024. Then will arrive Bayonetta 3,
Xenoblade Chronicles 3
, Mario + Rabbids Sparks of Hope, and finally the "Christmas game", which logically should be Breath of the Wild 2. Attention to this last point, however: it is not obvious that it is
The Legend of Zelda
, despite being - objectively - the main candidate. The Super Mario teams have been silent for a long time, and at the end of the year the themed animated film will be released ... who knows if the plumber, or Donkey Kong, won't blow Link's place.
Here, the line -up is great, even impressive for a "sixth year" of a console. 2022 is a sort of "sequel" of 2017: if the latter had served to spread and launch the console well among fans, 2022 will please every user conquered so far in the past years. Let's use a bad term: it will contribute to customer retention. The only possible regret, at present, is that many of the "second games" of the various internal teams will actually be sequels: if at least one of them had ventured, we would not have minded.
Future
Mario + Rabbids Sparks of Hope: should arrive at the end of the year Indeed, even the Nintendo Wii, which had obtained an extraordinary success, for various reasons had not closed its life cycle well. 2011 had been stingy with releases, apart from Skyward Sword, and 2012 even poorer: there was a distinct feeling that something was running out. Nintendo, having now a single platform, absolutely needs not to replicate such a situation. This pyrotechnic 2022 has a very specific purpose, and that is to satisfy the users seduced over the various years, to show them that Nintendo is there, the quality titles as well, and that they can trust in approaching the next generation, which is expected to be extremely complicated, from plan and implement.
Nintendo
is currently in
a position of power, and has exploited it well. It has granted itself - as internal teams - several months of pause, of silent development, so as to be able to give itself one last great "period" on Switch. It seems that it has the ability to dilate time, but obviously it is not: sooner or later she too will have to go on, she will have to abandon this very successful console. There is no rush, but there are (at least) two poles that we believe should be respected. First: going out in the middle of the "other" generation, anticipating the next one, proved to be a winner. It makes sense to re-propose this situation, because it favors the arrival of third-party projects, and creates an obvious but acceptable hardware gap.
The Legend of Zelda: Breath of the Wild 2: Will it be the Christmas 2022 game? Second: the technological leap is fundamental, however paradoxical it may seem. It is not important that Nintendo is able to compete with Sony or
Microsoft
from this point of view, but it is vital, literally vital, that it can renew its games, its engines. When Switch 2 comes out, or whatever it's called, it won't be up to par (barring surprises) with the PlayStation 5 hardware: however it will have to have a
Mario Kart 9
(or 10, since the Tour is considered a main chapter by Nintendo itself) , to give an example, which may be visibly more beautiful than the eighth episode. The technological leap is not important in relation to other companies, but it is essential that it takes place between one Nintendo platform and another: its absence is one of the reasons for the "crisis" of The Legend of Zelda between 2006 and 2016, a period in which the developers did not have new technological possibilities (or rather, they had them in an alternative way, in the inputs). If you are a Nintendo fan, for now you just have to enjoy this 2022.
Have you noticed any errors?