PlayStation Plus, leak reveals free PS4 and PS5 games of March 2022?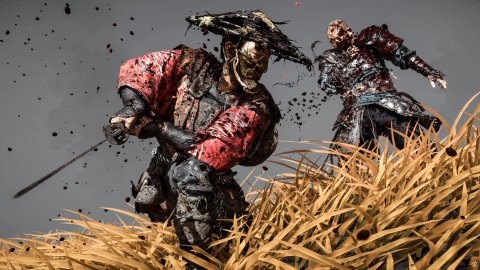 PlayStation Plus
Update, 3:25 pm: Billbil-kun shared more information about the March 2022 PS Plus games. The leaker said that Ghost of Tsushima Legends, Ghostrunner and Team Sonic Racing will be available for free on
PlayStation
.
These three games should also add up to GTA Online, which will be free on
PS5
from March 15th. We note that, a few hours ago, Billbil-kun had suggested, although not definitively, that in March it would be possible to play Team Sonic Racing and Ark Survival Evolved for free. Among the PS Plus games, however, the latter title does not seem to be present: has there been a last minute change, or will Ark Survival Evolved be part of another subscription?
Original news: The now traditional leak seems to have revealed in advance the free PS4 and PS5 games available for PlayStation Plus subscribers in March 2022: according to this information, it will be Team Sonic Racing and Ark: Survival Evolved.
In this case we are talking about only two of the titles that will make up next month's line-up, but we imagine they will be the main ones. The source is well-known French leaker billbil-kun, who has correctly anticipated tons of news so far, including January's PS Plus games.
"I recently got hooked on Ark: Survival Evolved and Team Sonic Racing, and I would like
to buy them
to play them on PS5, "wrote the leaker. "Unfortunately I don't have any money and I'm hesitating a bit, but maybe at the end of the day I could just wait until the beginning of next month." Subtle, right?
Released in 2019, Team Sonic Racing (review) is an arcade racer that lets you control the many characters of the Sonic the Hedgehog series, driving vehicles that dynamically adapt to any terrain.
Ark: Survival Evolved (review) is instead the famous survival developed by Studio Wildcard, which catapults us into a world inhabited by dinosaurs in which we will have to collect resources, build objects and watch our backs to survive.
As you know, among the PlayStation Plus games
of February 2022
there are the
EA Sports
UFC 4 combat simulator, the Planet Coaster management software and the stand alone expansion Assault on the Dragon's Rock by Tiny Tina, which serves as a prequel for Tiny Tina's Wonderlands.
Source # 1 Source # 2 Did you notice any errors?
---
March's PlayStation Plus games have been seemingly 'revealed' early
March 2022's free PlayStation Plus games have been teased early by a notoriously reliable leaker.
Dealabs user billbil-kun, who has been accurately leaking the PS Plus line-ups every month since September 2021, was curiously absent last month.
However, they have returned again this month with what they claim to be March's PlayStation Plus games.
This includes the Legends mode from Ghost of Tsushima, which is currently available to owners of the main game, or bought standalone for $19.99.
According to billbil-kun, the three games available from March 1 will be:
The leaker had previously hinted earlier that Ark: Survival Evolved would also be one of March's PlayStation Plus games, but it now appears this isn't the case.
Team Sonic Racing is seemingly one of next month's PS Plus titles
February 2022's PlayStation Plus games are available to claim until March 2. They are Planet Coaster, Tiny Tina's Assault on Dragon Keep and UFC 4.
Details on an Xbox Game Pass competitor service reportedly being planned by PlayStation emerged in December.
According to documents seen by Bloomberg, the new subscription service is codenamed 'Spartacus' and will combine the current PlayStation Plus and PlayStation Now services, phasing out the branding of the latter.
The service is expected to launch in the spring, when it will be available on both PS4 and PS5 and be structured across three payment tiers, it's claimed.
]]>