Elden Ring for PC: on the Steam Deck there are no stutter problems thanks to Proton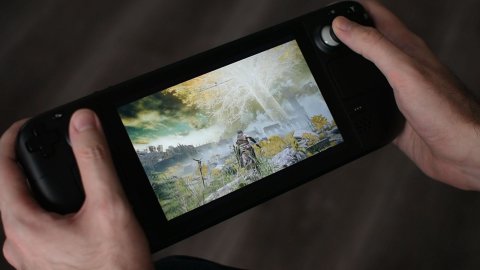 Elden Ring for PC
While waiting for corrective patches to fix Elden Ring's performance issues, Steam Deck owners apparently can play FromSoftware's work without the stutter issues that occur on PC when streaming game assets in the background.
The announcement was made by Pierre-Loup Griffais, coder at Valve, with a post on Twitter where he says that the team has worked hard to optimize the Elden Ring on the handheld console, thus solving the conspicuous and annoying stutters that occur due to background streaming of game assets, something also reported by Digital Foundry in its analysis. The fix is ​​present in the new version of Proton that will be published next week, or more or less when the first console stock will reach players, but those who already own Steam Deck can test its effectiveness with the experimental version. br>
Griffais' post is accompanied by a gameplay clip showing Elden Ring on Steam Deck played with and without the Proton fix and as we can see the difference is clear.
In the meantime Bandai Namco has released the Elden Ring patch 1.02.1
for PS5 and
PC which solves some bugs and various problems, while on
Xbox Series X
| S and One the problems related to online functions have been solved and multiplayer.
Have you noticed any errors?