Housemarque: the history of the software house always against the tide, acquired by Sony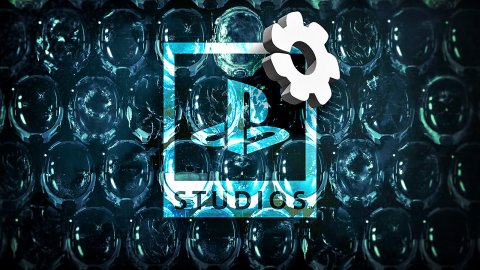 Housemarque
We are in the early nineties. PCs had not yet been overwhelmed by the Windows revolution and to play you had to deal with ridiculous memory partitions and the classic yet funereal c: \\ of MS-DOS. In Europe, the most versatile and friendly home computers took care of it: the market leader was Commodore with Amiga 500, following the latest successful Atari with its ST. The popularity of consoles was already growing steadily, but the Japanese gaming machines had not yet reached the crest of the wave, moreover the costs necessary to develop something on them were absolutely prohibitive for newly born software houses, and without rich distribution contracts. .
In this context, from the mid-80s onwards, thanks to PC, Commodore and Atari, hundreds of small developers from all over the old continent are born and thrive, with a greater concentration in Germany, the England and the big group of the Nordic countries. Among these teams will emerge several out of class, including the Housemarque that Sony has just bought in bulk to insert it into the large family of
PlayStation
developers.
Let's retrace the history of Housemarque, a developer always against the tide, in this special.
Bloodhouse and Terramarque
Elfmania:
the idea of
​​creating a fighting game less violent than the others, on a platform where the genre hardly existed, paid off well. In addition, Elfmania could count on graphics and sound of the very first order. On character design, instead ... Now we are in 1993. While Radiohead release their first album entitled Pablo Honey, Federico Fellini collects the Oscar for Lifetime Achievement in Los Angeles and Lorena Bobitt emasculates her husband in the middle of the night, in Sweden a certain Harri Tikkanen founds Bloodhouse. A few kilometers away, Ilari Kuittinen and Stavros Fasoulas, by pure chance almost simultaneously, do the same thing with their Terramarque. The two will be remembered as Sweden's first professional software houses.
The first Bloodhouse game is a project destined for great things, and is called Stardust, while Terramarque after canceling the Galactic project for lack of interested distributors debuts with Elfmania. Both became real cult games, and the writer still remembers the many chatter about Elfmania and its extraordinary graphics.
Along with Team 17's Body Blows, Elfmania was one of the very first fighting games to arrive on the Amiga, where users dreamed of a Street Fighter II counterpart while looking with envy at the wonderful Super
Nintendo
port released on last year. Stardust, on the other hand, was a clone of the classic Asteroids, of which it took up the gameplay by adding a good dose of novelty to make it more modern, varied and aggressive.
Commodore dies, Housemarque is born
Ilari Kuittanen, CEO: The amazing thing is that after more than thirty long years, Kuittanen continues to hold the position of CEO and Tikkansen that of creative director. Housemarque hasn't changed that much. The two software houses continue to invest in Commodore platforms also in the following years. Bloodhouse creates an enhanced version of Stardust, titled Super Stardust, for the Amiga 1500 and Amiga Cd32; Terramarque carries on the project of a police-themed racing game called P.I.D., also on Amiga.
Super Stardust does what it can, while the Terramarque title will be canceled, but the fault of the two missed successes is to be found above all in Commodore, which between 1994 and 1995 begins to collapse on itself, incapable to renew itself and increasingly tightened in the grip that sees consoles on one side, and PCs on the other. Thanks to some internal adjustments, including the abandonment of Fasoulas, Harri Tikkansen and Ilari Kuittanen begin to negotiate an alliance that will be formalized in July 1995. From the merger of Bloodhouse and Terramarque, Housemarque is born.
The forgotten graphic adventure
Alien Incident: it won't be up to the best Lucas or Sierra adventures, but to be a first time in Housemarque it didn't go bad at all ... Housemarque's first efforts are the PC port of Super Stardust, until that moment exclusive to Amiga, and the good graphic adventure in full Lucasfilm style entitled Alien Incident, previously announced also on Commodore home computers, but then finalized only in the PC version and compatible.
From this moment on, to make ends meet and to align itself with an increasingly competitive video game industry, Housemarque decides to open up to any commissioned games, with an eye for those collaborations that offer they also have a certain creative freedom.
In 1997, The Reap, a new arcade shooter after Stardust was born from these assumptions, this time with isometric graphics that cannot fail to recall the beautiful Viewpoint for NeoGeo.
The first big success
Supreme Snowboarding: who would have thought that the first Housemarque and Swedish game to sell more than a million copies would be a sports title! Involved by Infogrames in the development of a new game dedicated to snowboarding, Housemarque packs the hilarious Supreme Snowboarding, also available only on PC. On consoles, games dedicated to this sporting activity were starting to pop up almost everywhere, but on PC Supreme Snowboarding was the only exponent of the genre, as well as being one of the best around.
Graphically powerful, enough to be used by video card manufacturers as a flirtatious game, and featuring gameplay that anticipated a control layout that later became standard for the genre, Supreme Snowboarding became an unprecedented success for both Housemarque than for the Swedish video game industry, selling over one and a half million copies. The sequel, which debuted in 2002, was released exclusively on Xbox, making it the first game developed in Sweden to arrive on consoles.
Super Stardust is back, but not only ...
Super Stardust HD: Don't you notice any similarities with Returnal? Many firsts that brought Housemarque
Super Stardust HD is a success from every point of view: it sells well, manages to renew the formula that made it popular in the nineties, and allows an audience already addicted to games
more and more
pretentious to rediscover the joy of an old-fashioned arcade. The following year, Super Stardust HD also found fertile ground on PSP, but 2008 also marked the return of Housemarque to Xbox through the fun Golf Tee It Up !, for Xbox Live Arcade.
A alliance in progress
Dead Nation: top view, co-op and lots of zombies. Impossible to resist Dead Nation! Sony is also happy with Housemarque and continues to push for new collaborations. In 2010 it is the turn of Dead Nation, this time the style of the Swedish software house comes to the service of an action with a top view that allows one to four players to survive in the midst of an invasion of the undead. Simple gameplay, maximum fun, allow Dead Nation to make a name for itself and expand through the Road to Devastation DLC.
In 2011 it is the turn of Outlands, a two-dimensional action that in the mechanics can remember Treasure's Ikaruga developed on behalf of Ubisoft which certifies, once and for all, the high quality of the productions Housemarque, a small software house how agile capable of taking simple but winning ideas to the extreme.
In 2012 it is Sony again asking for help to Housemarque to quickly replenish the PlayStation Vita games library, thus the little Furmins, also available on iOS, and Super Stardust Delta are born. 2012 closes with the porting of Angry Birds for Ps3 and Xbox 360, and this
will also be
Housemarque's latest work for
Microsoft
gaming platforms.
Aliens are coming!
Resogun: If you bought PlayStation 4 at launch, chances are you bought Resogun as well. If for some reason you didn't, well,
you need to
fix it right away! In fact, in 2013 the relationship between Housemarque and Sony intensifies. For example, trying to replicate the Super Stardust HD effect but this time on PlayStation 4, the new console debuts with another Made in Sweden arcade game alongside it, the exciting Resogun. Resogun is the quintessential arcade game typical of Housemarque, but better in every respect, original as never has it managed to be the company. If not a masterpiece, something that comes very, very close to it.
For Resogun things are not going badly but a slow but gradual falling out of love with the genre on the part of the public begins to be perceived in the air. In addition to the VR version of the immortal Super Stardust, Housemarque's 2016 features Alienation, practically the sequel to Deadly Nation set in space with an injection of RPG mechanics. It's a shame that Alienation didn't break through completely: like Dead Nation, more than Dead Nation, it would have deserved it.
The great return, in name and in fact
Returnal Housemarque decides then to face the user head on by proposing in 2017 two very pure arcades like Nex Machina and Matterfall. The second
is better than
the first, but both do nothing but confirm, with their very weak sales, what was previously only a feeling: there
is no longer
a market for this type of games, especially if you want to raise the quality bar. and consequently the budget.
In 2018, it is the same Housemarque to declare that the age of the arcade is definitely dead (but perhaps it would be better to say "momentarily"). From that interview onwards, with the promise of returning with a game totally different from what the company has done up to that moment, Housemarque disappears from the radar.
The return, and by now we are in 2020, is with Returnal, the first high-budget game of the Swedish software house which, however, does not betray a single moment the DNA that has always distinguished its products. Returnal is a success despite the hardcore gameplay, despite the rogue-like rescues, despite being in perfect antithesis to what we could call the classic games produced by Sony of recent years. And the reason is soon said: Returnal is a great game, and confirms that Housemarque, after almost thirty years of apprenticeship, is definitely ready to play in the top flight.
Future ambitions
PlayStation Studios: a growing family of studios that develop PlayStation exclusively. A few months after Returnal's arrival in stores, Housemarque definitively joins PlayStation Studios. Consequently, the management still composed of those who decreed its birth in 1993, Harri Tikkanen and Ilari Kuittinen, will join the PlayStation Forum, that virtual place where all PlayStation developers meet to exchange opinions, knowledge and strategies. The head of PlayStation Studios, Hermen Hulst, expects from Housemarque good ideas from the technical side but also an exchange of views on the development of video games in the pandemic era, a state of crisis that the company has been able to face in the best way by limiting excessive postponements and periods of costly downtime.
And what about the future? At the moment, as the two confirm in the interview granted in the last hours to the American magazine GQ, the bulk of the Housemarque team is on vacation, and when the software house will return to full capacity, in addition to any new content for Returnal it will also be time to start working on the next big game. And we emphasize BIG, because Housemarque enters PlayStation to grow, even if not above all in ambitions.
Have you noticed any mistakes?